Frank Ocean is a dreamboat — soft eyes, strong jaw, swoony gap teeth, quiet intellect. But on this balmy November evening, his suit jacket's looking kinda tight. The acclaimed, Los Angeles–based singer-songwriter is launching his first-ever solo show in New Orleans — the hometown he left more than five years ago after Hurricane Katrina — and his nerves are clearly in flux, no doubt amped by the handful of girls who showed up carrying copies of his high school yearbook. He is dressed in an impeccably tailored and pressed ink-black suit, with his signature Japanese naval flag bandanna tied around his skull. A sensual video collage of underwater shots and clips from classic '90s hip-hop films plays behind him, emphasizing the gauziness of his music. The women populating the first seven rows of the venue alternately salivate and weep. Ocean's posture is taut, though, like he's not yet sure how to move his limbs in front of other people.
But no one came here tonight expecting to be regaled with pelvic theatrics. They came to hear the Voice. Beguiling with its radiant warmth, the Voice can be otherworldly, sirenlike; it contains multitudes. The Voice drives fans bonkers, but it also mesmerizes and devastates record executives, music critics, industry wonks, Web nerds, grouchy uncles, his manager Kelly Clancy. Ocean opens with a ballsy but beautiful Sade cover ("By Your Side") before gliding into "Thinking About You," a simple song with a falsetto that shames angels. By the haunting death dirge "Swim Good," he's still a little ginger about the body language, but his mix of mystique and intensity is working. Ocean shouts out his old neighborhood, the 7th Ward of New Orleans — also home to Mannie Fresh, Mia X, and Jelly Roll Morton — during a brief jaunt into Prime Time's "She's Giving Me Love," the NOLA bounce classic. Occasionally, he'll crack a dazzling, shy smile, drawing libidinous shrieks from the audience, which knows every word, though his only official release to date is the 2011 "mixtape" nostalgia, ULTRA., released for free on the Internet. Frank Ocean
is clearly motoring toward some supreme level of stardom, whether he's comfortable with it or not.
Earlier that night between soundcheck and set, in the venue's sprawling green room, Ocean shakes my hand and says a sweet hello, at the prompting of Clancy (who also co-manages Odd Future with her husband, Christian). Flanked by his tour manager Rich Schaefer, and cousin Chito, he's still dressed in sweats. As it turns out, he has the beginnings of a cold, which will soon escalate and force him to postpone his debut New York performance the next day. He's seeking hot tea, so it's a millisecond of a meeting; and it ends up being my last. Over a period of a few perplexing months, via numerous e-mails and anxious phone calls, Ocean declines to be interviewed for this piece. The reason given: He'll talk for the cover of the magazine, but nothing less. It's unclear whether this edict comes from Clancy, whose passion for Ocean's music takes the form of proselytizing pride, or Ocean, who is known for being exacting and cautious with his image.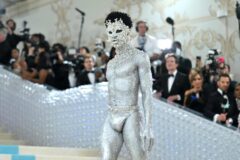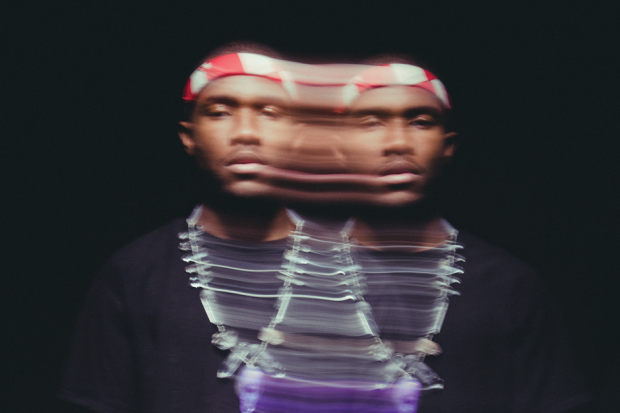 That afternoon, Clancy — a pretty, well-put-together, early thirtysomething California native in boots and skinny jeans — sits down with me over coffee. (It was a few weeks after I'd finished spending eight days touring with the rest of Odd Future.) "I'm notoriously protective," she says, "because [Odd Future] are young, and the industry is full of every type of person, and it can eat you alive. I always joke with Frank that we talk like we're the same age, but he's still young. He's 24."
Ocean inspires protectors, both in the biblical sense (his talent is of the rare type that some might attribute to God's blessing) and the professional sense (he could make a lot of people a shit-ton of money). So, there will always be someone looking out for an artist of his caliber, whether it's in his best interests or theirs or both — which is why, perhaps, he's right to be wary.