After a three-month delay following a June hospitalization which prompted the postponement of a North American touring leg, Madonna began her long-awaited Celebration outing tonight (Oct. 14) at London's O2 Arena. The 27-song show was split into five acts, each with pre-recorded introductions, and included a number of tracks Madonna hasn't performed live in many years.
Among them were opener "Nothing Really Matters," which hasn't been seen since 1999, "Bad Girl" and "Rain," aired for the first time since 1993, "Bedtime Story," played for the first time since 1995, and "Into the Groove," which had been absent since 2009. As has been common on Madonna tours for decades, numerous snippets of other songs were woven into the performances, such as Sam Smith and Kim Petras' "Unholy," Kehlani's "Gangsta," and Beyoncé's "Break My Soul."
Madonna, who turned 65 in August, also offered up an acoustic cover of Gloria Gaynor's "I Will Survive" and performed "Don't Cry for Me Argentina," which she previously recorded for her role in the film Evita. Among the hits absent from the show, which was directed by Jamie King and supervised musically by Stuart Price, were "Material Girl," "Borderline," "Lucky Star," and "Cherish,"
Following the Dec. 6 London conclusion of the European Celebration leg, the tour resumes Dec. 13 at Barclays Center in Brooklyn, N.Y., and will run through April 24 in Mexico City.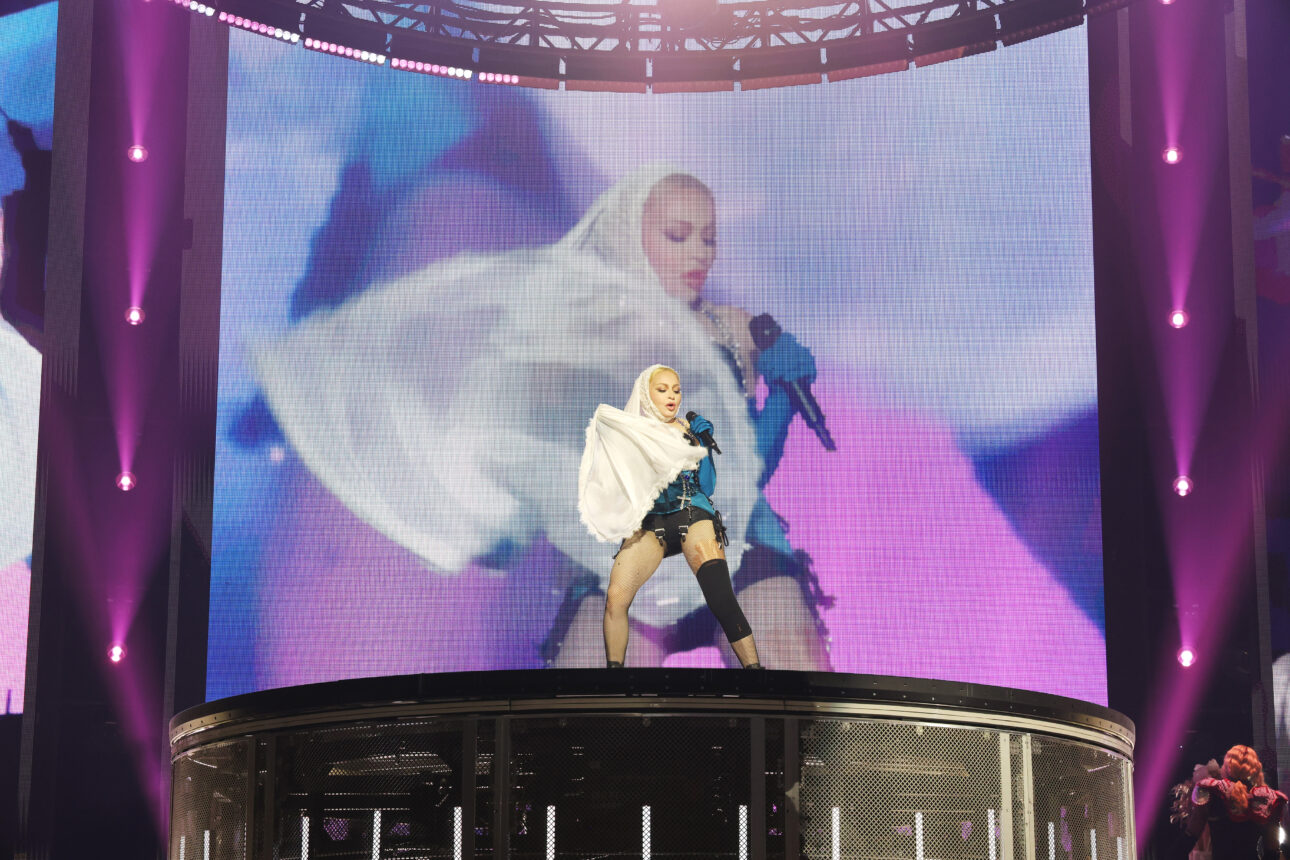 Here is Madonna's set list:
Nothing Really Matters
Everybody
Into the Groove
Burning Up
Open Your Heart
Holiday
Live To Tell
Like a Prayer
Erotica
Justify My Love
Hung Up
Bad Girl
Vogue
Human Nature
Crazy for You
Die Another Day
Don't Tell Me
Mother and Father
Little Star
I Will Survive
La Isla Bonita
Don't Cry for Me Argentina
Bedtime Story
Ray of Light
Rain
Bitch I'm Madonna
Celebration