Those brought up working class will forever have a mutual inheritance: an ingrained work ethic, a physical contribution to the growth of society, the power of community. With all of that comes the burden of tolerance, the fiery fight for fairness and – sometimes – a longing for more.
Historically, this struggle produces some of the most meaningful and musical voices for change.
"I started out working as a union plumber," Jesse Ahern tells me, from his home in Quincy, Massachusetts, the city he grew up in, also called the "Birthplace of the American Dream." While the building trades have been a source of financial support, he's been playing music since his teen years. Now in his mid-40s, he's brutally honest about the long, winding, peak-and-valley-filled journey to get to where he is now, the first artist signed to Dropkick Murphys' Dummy Luck Music/[PIAS] label. DKM's frontman, Ken Casey refers to him as a "dear old friend."
On his new album (releasing on September 15), Roots Rock Rebel, Jesse creates a meaningful call to action in the tradition of great rambling American buskers. The album's powerful opener, "Pray," is a foot-stomping, modern-gospel anthem. In its second, "Daughter And Son," Jesse offers a melodic apology to women on behalf of society – "To the daughters of the world, we're failing you once again" – promising he'll "fight…'til the end" and asking the sons "to be better men." The third track, "The Older I Get," features Ken Casey and country singer Jaime Wyatt.
"'Oh, man, it's pretty great that you're just popping up,'" Jesse laughs, of people just now starting to take notice. "They forget about the 20 years of trudging along that you do before something like that happens, right?
"It's a wild ride, but I like it."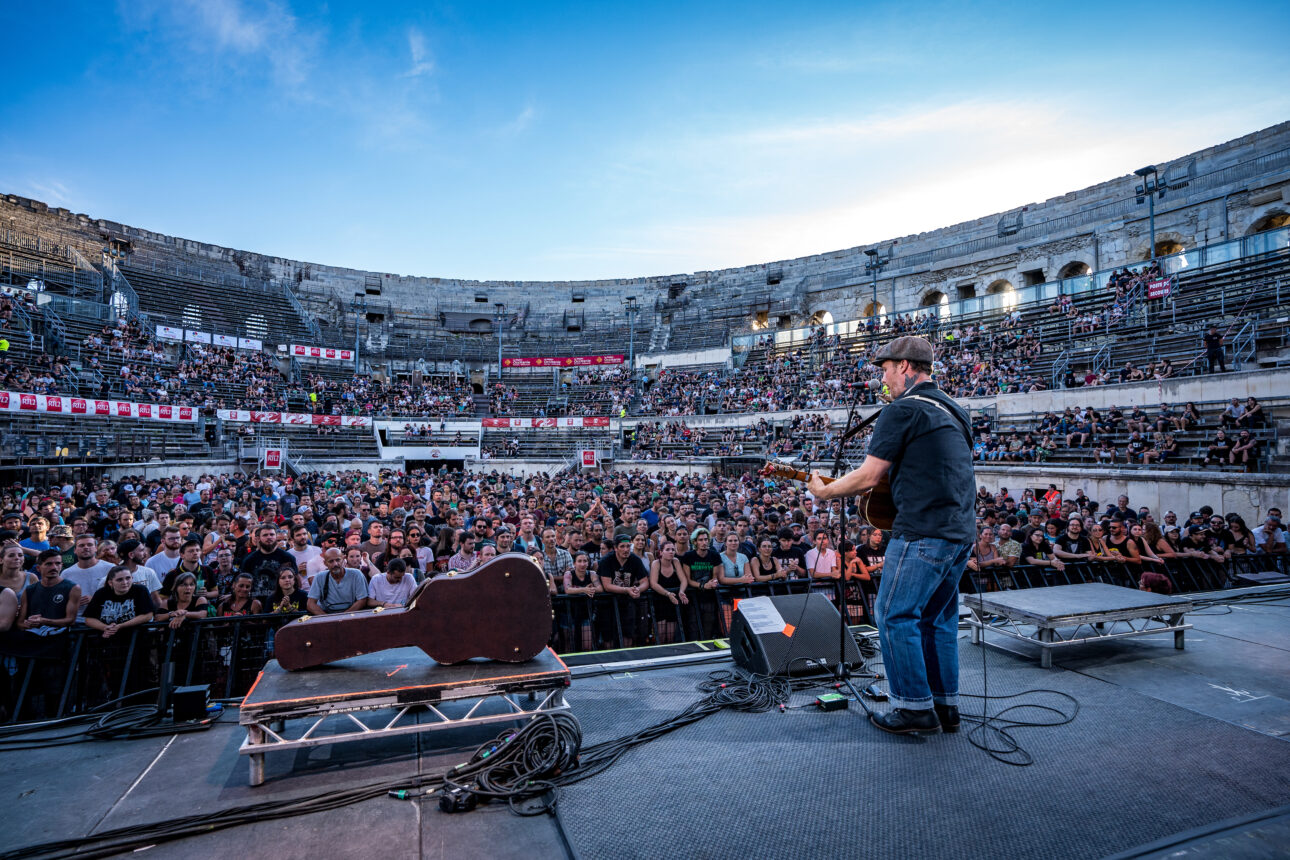 Heading out on the road for four months to support the album, he's keeping his expectations in check, his hopes reflective of his deep family ties. "I've already surpassed any expectations I've had in life with playing music," he says. "If it keeps going and I'm able to bring my family around with me, that would be even better. I guess that's the goal now." He dreams of renting an RV and taking them with him on a European tour.
Roots Rock Rebel marks Jesse's first album with a label behind it, his previous four LPs were self-released. He first met "Kenny" Casey, shortly before performing with Dropkick Murphys in 2016, joining them on a European tour in 2019. "I like to say…they picked me up on the side of the road," he says. "Kenny has been championing me, behind me. That means a lot to me."
Initially, when approached to sign with Dummy Luck Music, Jesse recalls feeling felt pretty overwhelmed. "Last spring I was on the road with them. I had a conversation with Kenny and Jeff, and we talked about maybe just pushing it to the next level," he recalls. "It's mind-blowing really…
"I'm just a lucky guy. Right place, right time."
Ken Casey was, as Jesse puts it, "instrumental" in the album's ultimate sound, encouraging Jesse to hire a producer to make an album that embodies the magic he brings to his live performances. "He said, 'Why don't you make an album that represents what you're doing with us.' I said, 'Okay, that's great.'"
While on tour with DKM and Rancid, Jesse and Rancid's Tim Armstrong were talking after the show. "He caught my set and I was pretty star struck," Jesse says. "He was the one that gave me the idea [of] just doing an album by myself. Not using a band, not filling it up with musicians. Just saying, 'Hey, this is me, this's my guitar. Here's a harmonica. Here we go,'" he laughs. "He told me to stay in my lane."
He credits all the Dropkick guys for their support, and for brutal honesty when he needs it. "I'm friends with all the guys in the band and they've all been there along the whole journey with me. It's nice. It feels nice. You get guys that have been in the business for 25-plus years and you get off stage and there's a [few] hanging out… they're checking on your set and come back. You get really close to people, they're honest with you. Some of those nights, they go, 'Geez, man, that wasn't a good night,'" he laughs. "They're able now to tell me, "Wow, that wasn't that good tonight, bro.
"You don't want to have an ego. It's nice to stay right-sized, don't you think?"