One fine day during the Revolutionary War, on March 17, 1776, General George Washington drove 11,000 British soldiers out of Boston. Because this event took place in Dorchester Heights — in what used to be predominantly-Irish South Boston — and because it falls also on St. Patrick's Day, Bostonian's commemorate "Evacuation Day" with a gigantic parade, blaring traditional Irish music, green beer, and plenty of shenanigans to go around.
As South Boston has changed, so has the level of parade-day debauchery, as Ken Casey, Dropkick Murphys' frontman, recalls: "I've gone at all different stages of my life, as a child, as a teenager, bringing my own kids…" 
In 2006, they played in the parade riding on a float and were eventually kicked out. According to Ken, they had a bunch of fans following them at the start of the parade — where the streets were wider — but then, as the route narrowed, it became impossible for the float and its crowd to move through. "There's 500 kids climbing over grandma in a lawn chair," he says. "When we got up to Gate of Heaven church, the flow was supposed to go left towards the Heights and the cops sent us straight back out to Broadway. We're mid-song and I'm saying, 'Holy shit, we just got kicked out of the parade.' The kids all kept following us out onto Broadway. The cops ride beside us on a horse, telling the float driver to speed up to lose the kids. We're still playing; the kids are now jogging beside us as we're playing; the cops are on the horse, yelling, 'Stop playing!' It was a trip.
"I will say that nothing compares to the Boston parade."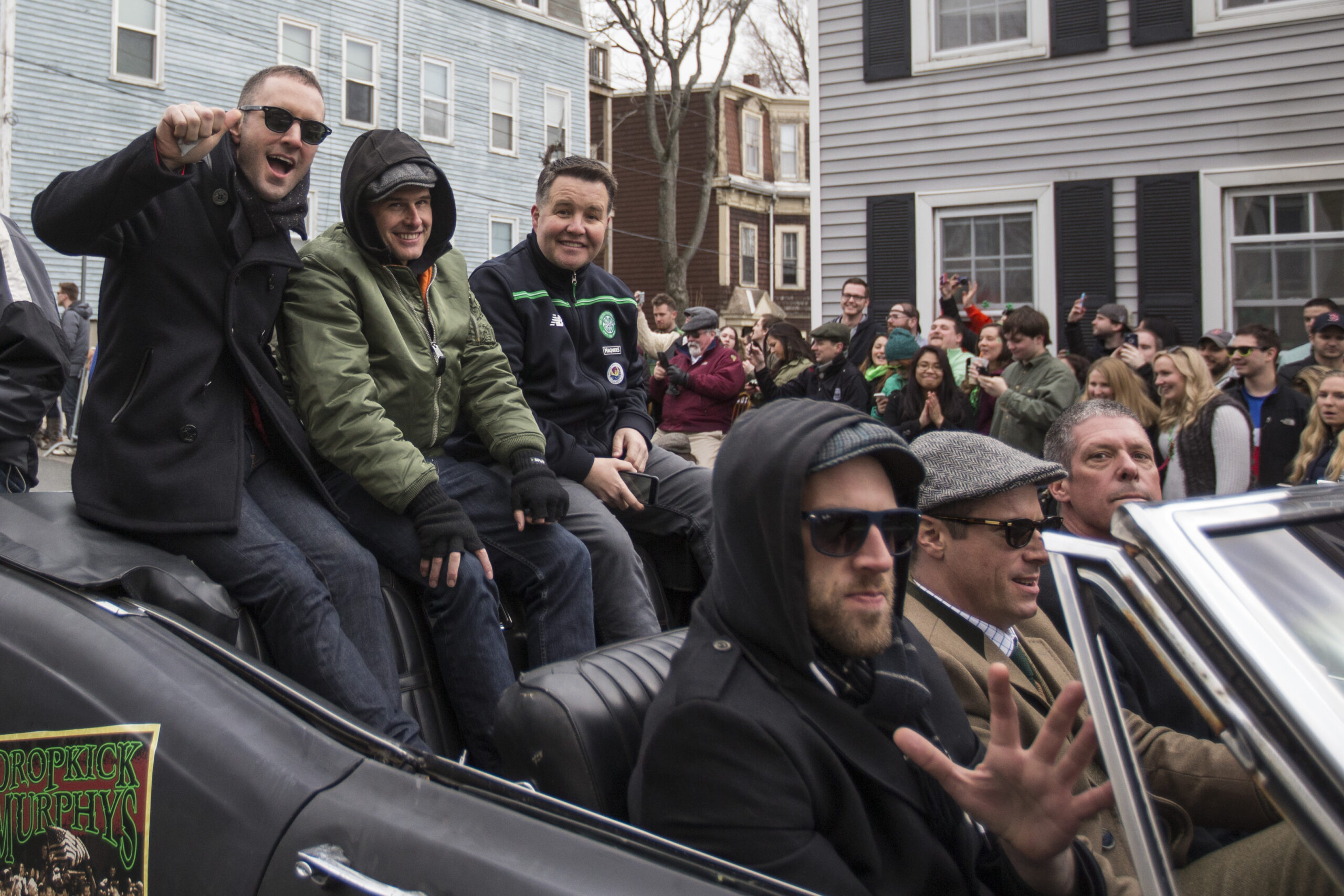 This year, Ken and the band are prepping for three sold-out shows at the new MGM Music Hall at Fenway, a 5,000-seat capacity venue, from March 16 to 18, with an additional show on the 19th at Boston's House of Blues. Playing in their hometown has a special dynamic, as Ken explains: "It's a chance to play in front of your own people, whether it's friends and family or just longtime fans, and it means a lot to us." Opening for the band is musician Jesse Ahern, the first artist signed to the band's Dummy Luck Music label, a "dear old friend" who has toured with DKM over the years. Jesse's album Roots Rock Rebel comes out in June. 
In the afternoon before their March 18 show, they're holding a mini-concert fundraiser for their charitable foundation, The Claddagh Fund, whose mission is to "support organizations that help veterans, children, and addiction recovery." To Ken, this initiative has become "one of the most important parts of the band." Ken estimates they've raised as much as $7 million to help those in need. One-hundred percent of the money raised goes to charity.
Of all the bands Boston claims as their own — Aerosmith, Boston, Pixies, the Cars, the Mighty Mighty BossToneS, and so many more — Dropkick Murphys are undoubtedly the reigning hometown heroes. Their 2005 single "I'm Shipping Up to Boston" is a certifiable anthem that extends way beyond the borders of the Bay State. Though some may know it best from Martin Scorsese's 2006 Oscar-winner The Departed, for most it'll forever be a powerful battle cry for the working class and warriors worldwide.
In the Beginning, There Was Woody Guthrie
The majority of the time, our songs start with lyrics and a vocal melody, and we build the song around it. Ironically, the music to "I'm Shipping Up to Boston" was already written, and we were playing it as an instrumental. We needed to get around to finding vocals for it, and around that same time period, Nora Guthrie, who is Woody's daughter, reached out to us and invited us to come down to look through his archives of unreleased lyrics that he never put to music.
Her teenage son at the time, Cole, was a Dropkick Murphys fan and had posters on his wall. Nora said, "What's this band all about?" He said, "Dropkick Murphys and I think that Grandpa would have appreciated these guys. They sing about a lot of the similar subjects and whatnot."
Nowadays, you can't hold his real lyrics. You do it on the computer, but at the time, I got to go to the archives in New York City, and go into a special temperature-controlled, pressure-treated room, and put on these special white gloves, and hold the actual pieces of paper he wrote the songs on. I turned the page, and there's this song with barely any lyrics: I'm shipping up to Boston to find my wooden leg. Immediately, obviously, Boston caught my eye, but I went, "Holy crap, that fits perfectly into that song we have." Nora's quote was, "My father has thousands of pages of deep artistic lyrics, and you take the one song I think he wrote when he was shit-faced" because the lyrics are pretty nonsensical, but it fit into the song.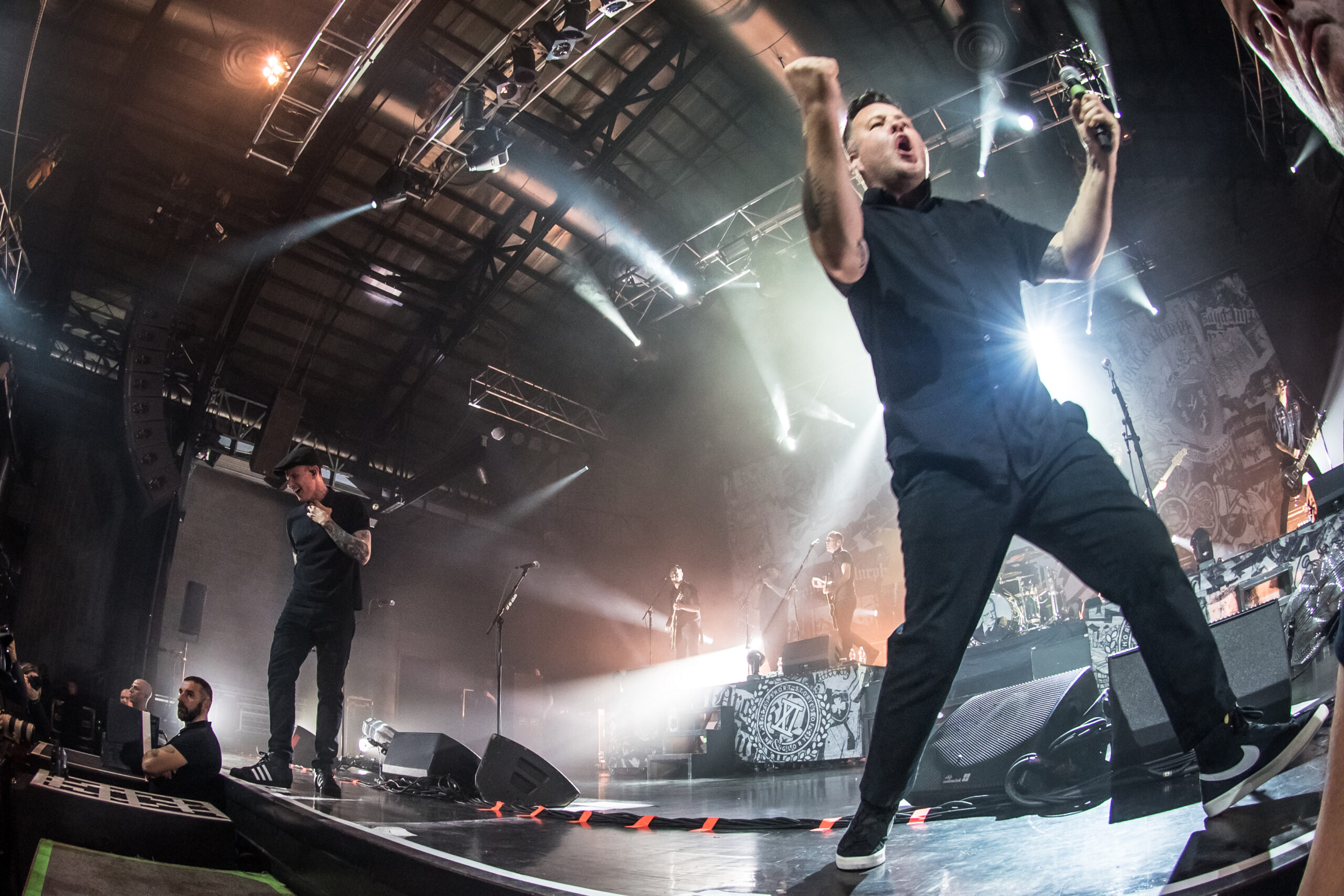 The Song's "Big" Beginning
So, if you know the song, there's the verse, and then there's this long instrumental part before the chorus happens. If I was writing the lyrics for that song, I never would've left that empty. I would've wrote a verse, and I would've felt the need to fill that space with a pre-chorus. I think that's what makes the song so big because there's nothing there, and there's just this instrumental buildup before the chorus. It creates that tension and the wait for the "I'm Shipping Up to Boston" chorus, and why is there no pre-chorus? Because he didn't have any words for it.
I guess it was meant to be because it's atypical of how we would've approached writing the lyrics to the song. The rest is history. 
It ends up in a Martin Scorsese movie and ends up being used as a Boston sports anthem: two things we're very okay with. Not that the radio ever wanted us, but we didn't really ever want to be on the radio. If you're going to have mainstream attention to a song, having it be through an Oscar-winning movie about your hometown and played at your hometown sports teams games is about as good as it could be for us.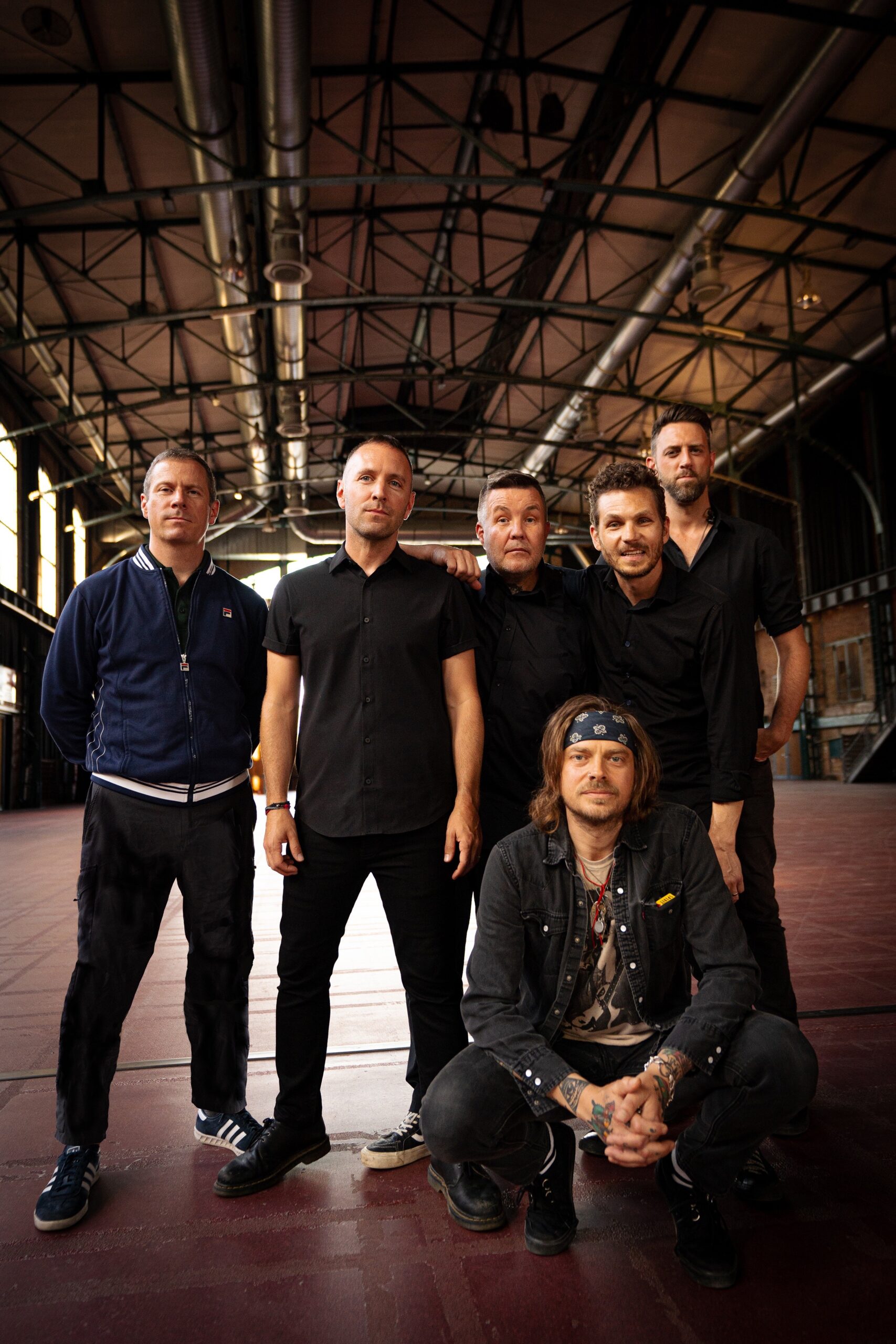 The Departed
A lot of friends of mine have small parts in the movie, and they were telling me the whole time during the film, "Dude, I talked to Marty. I'm getting you in the movie," which is total bullshit because the movie was wrapped and gone and out of town and everything. Then, in final edit, they called us, and it turns out Robbie Robertson from the Band does all the scores for Scorsese, and he's the one that brought him the song, even though every B-rate actor from Boston that had a little part claims credit for getting it in the movie.
I got to call bullshit on all my friends once I found out Robbie Robertson was responsible, but it was really cool. I'm usually the pessimist in the band. If something cool happens, I'm like, "Oh, that was good. Let's try to take it with a grain of salt." When we went to the Boston premiere to see the movie — and just how loud it was played and the scenes that it was in — just being in a movie is only a small piece of it. It's really how it's used and the volume it's used at. It was used right in the opening credits, but it was so loud you couldn't miss it. I remember one time we were in The Sopranos, and I was watching the episode knowing it was in it, and I missed it because it was just background music in a bar. It really depends on the usage.
Go Red Sox!
In terms of the Boston sports usage, that comes along in a time when we're winning championships every year. We got to play the song acoustic on the field at Fenway before [the Boston Red Sox] won the 2013 World Series, our only one that we've won at home.
People say, "Oh, what are your favorite parts of being in a band?" My favorite parts of being in the band are the connections that we've had…to being on the ice in Vancouver in 2011 with the [Bruins], with the Stanley Cup, watching my kids run the bases after winning a World Series at home. Those are the dreams come true, and that song really was instrumental in that happening for us.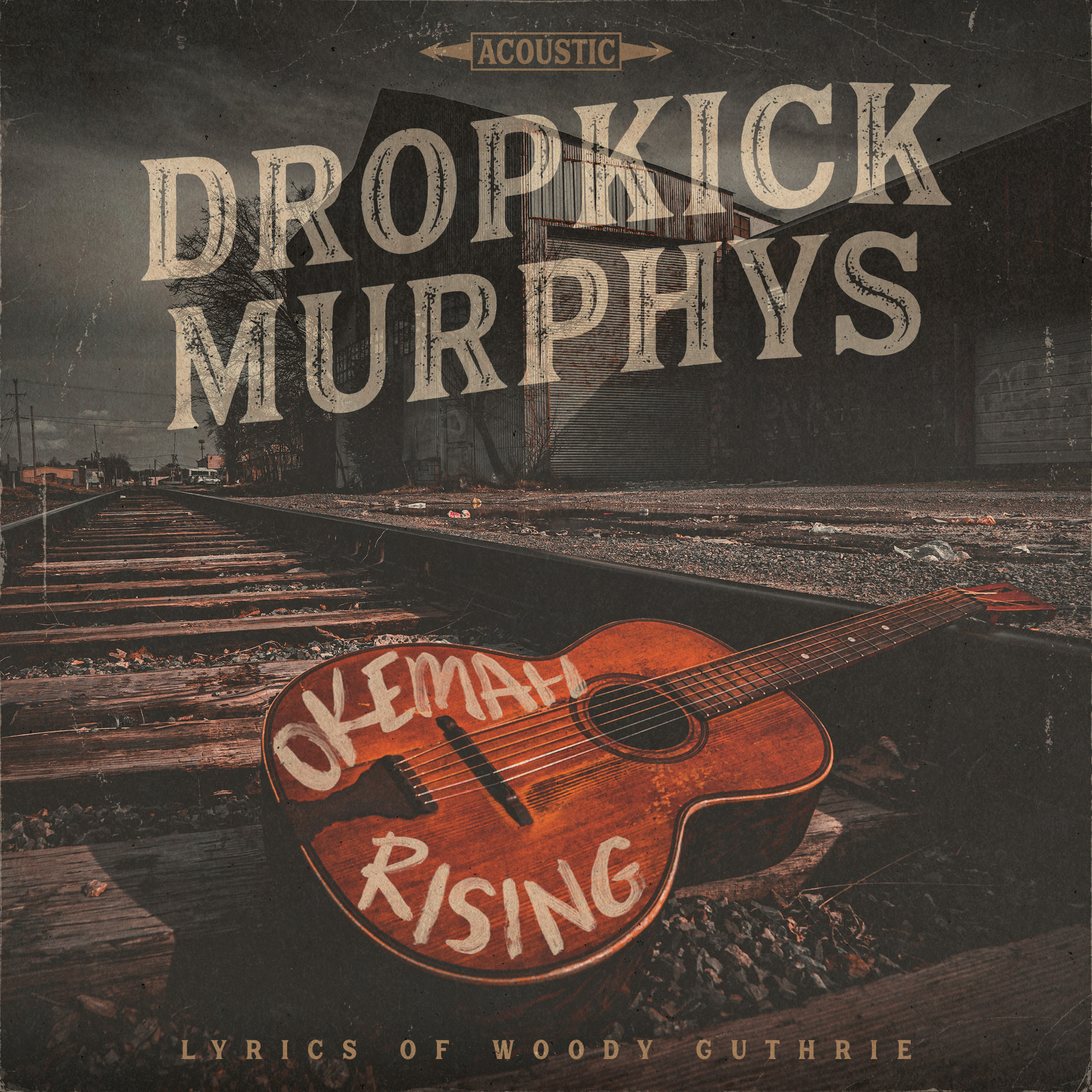 The Creation of an Anthem
It's funny, it gets played at all other home rugby games in Ireland, and Australian football use it as the equivalent of their Monday Night Football song, so it's had some funny usage around the world too. Then on our new album that's coming out [Okemah Rising, May 12], the second installment of the Guthrie stuff, we did a redone version [of "I'm Shipping Up to Boston"]. Obviously it's not meant to have the same impact, but it has a little bit different, almost like chain gang feeling to it.
It was nice to give it a reworking back to an original Guthrie flavor a little bit more. We recorded it in Tulsa, so we call it the "I'm Shipping Up to Boston (Tulsa Version)," and I think people like that as well.
It's amazing — sometimes you just click with people, and we've clicked with Nora [Guthrie] to the point where she's very hands-on with her father's projects, but at the same time, she's given us this leash that I don't think a lot of people get where she just trusts us, that we believe in the importance of Woody's legacy and message as much as the family does.
This one [Okemah Rising], although it still has that Americana feel, there's a little bit more Dropkick Murphys, a little bit more foot-stomping, rowdy, sing-along parts to it. We, right off the bat, separated the two into two distinct albums, but it's acoustic just like the other one [2022's This Machine Still Kills Fascists].
I feel so honored that we've had the opportunity to make these two acoustic records. It'll be something that'll be a big part of our legacy, in our minds. 
The sold-out St. Patrick's Day March 17 show will be available for livestream. For more info click here.