When Slowdive returned in 2014 after a 20-year absence, fans were surprised but not exactly shocked. After the successful reunions of shoegaze peers like My Bloody Valentine and Swervedriver (eventually followed by Ride and a short-lived one by Lush), it made sense for the band to give it a go. Slowdive's reunion, however, hit differently than the others.
In their time away, the band's following grew substantially, with albums like 1993's Souvlaki and 1995's Pygmalion reconsidered and hailed as classics. As exciting as it was when the band released their fourth full-length, 2017's Slowdive, no one truly expected a band gone for so long to return better than ever. But the self-titled album turned out to be a triumph, offering a fresh take on a familiar sound. It's almost as if they were a new band.
"I think we all felt really lucky that we got to put out the record in 2017," says singer-guitarist Neil Halstead. "We were able to carry on making music together, and do so in an environment where we feel we're able to do it on our own terms."
By the time the band finished touring commitments for Slowdive, there was nothing on the calendar for next steps. For all they knew, it would simply be a one-off.
"There wasn't a plan," explains Halstead. "We didn't know whether we'd be doing another one after the last one. But not long after COVID started, we were at home and started talking about doing some recording. It's quite a natural thing with us. It felt right to make another record."
It's hard not to think of Slowdive's fifth album, everything is alive, as a product of the COVID era. It ripples with sweetness and light, giving a sense of hope and assurance during a time in which people are still recovering from a devastating few years. But it is also a tribute to the parents of members Rachel Goswell and Simon Scott, who passed away during the making of it. With all of this emotional weight on their shoulders, the band felt they had to focus on music that could comfort listeners.
"I think it's quite eclectic commercially, but overall the record feels quite optimistic. We just gravitated that way," Halstead says. "Everybody had been through the mill, and it'd been a weird time politically. Rachel lost her mum and Simon lost his dad during the pandemic, so I think personally they felt we couldn't dwell on the darkness. There was a lot of crazy stuff going on. Sometimes the music reflects that, and other times you want to create music that is more of an escape. I think this record falls more into that [second] camp. It's got some lighter moments, and that just felt right for us as a band. Obviously we're pretty happy with the result."
Although the finished product only reveals traces of it, everything is alive was originally imagined as an electronic record. Halstead was creating sounds with modular synths that he thought could work as a solo record. But instead of pursuing a more personal project, he shared the tracks with his bandmates.
"I have a studio close to where I live. If I'm not touring, I'm usually doing something in the studio," he says. "I was working on some electronic music that I hadn't figured out, so I repurposed some of it once we started talking about a new record. I didn't feel like sitting down and writing on a guitar. [Instead] this felt like a way to start a Slowdive record."
You can hear those synths pulsate through the undulating sprawl of "shanty" and the kosmische-esque "chained to a cloud." It's also hard not to recall vintage Slowdive on both "prayer remembered" and "skin in the game," which evoke Just For A Day and Souvlaki, respectively. But lead single "Kisses" feels like the biggest leap and something fans have long waited for. It's arguably their most melodic song to date, eschewing the gauzy, effects-laden template for simple, crystalline indie-pop that's reminiscent of newer acts from labels such as Slumberland and Captured Tracks.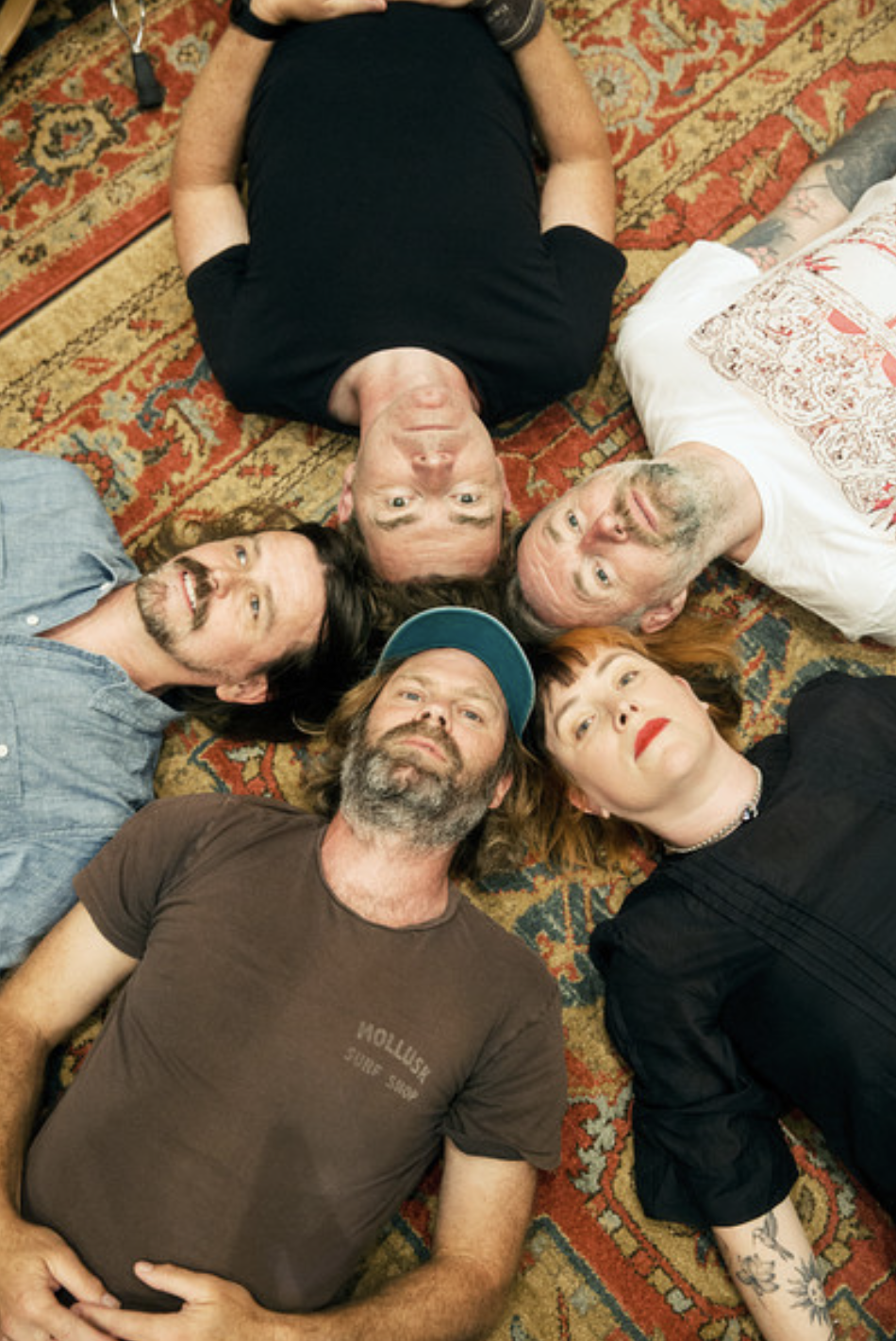 "It's just one of those weird ones," Halstead admits. "I did a very quick demo and sent it to everyone with a note saying, 'I don't know about this one. It maybe feels too pop.' I kept thinking it was someone else's song. 'Who have I ripped off with this?' I couldn't figure it out. There are definitely two sides to Slowdive: the more long, drawn out, instrumental side, and then the more 'Alison' or 'When the Sun Hits' pop side. 'Kisses' is definitely way down that latter end of the scale. Sometimes those songs just pop up and you wonder, 'Where did that come from?' It's a burst of light, which is nice."
Approaching 35 years since they first assembled, Slowdive are just happy to be together at this point — never mind making the best music of their career at this stage. The fact that they've been around longer since they reunited than their original run is not lost on them.
"It's a lot longer," Halstead says with some astonishment. "Originally we were only together for six years. It's weird. I remember being 24 when Slowdive finished and thinking, 'Well, that's it. Music's done now." Because I felt really old at that age, and we'd already been through the music industry, which is absurd. So yeah, it is ridiculous that we're making music at our age. Positively indecent."