Less arty than My Bloody Valentine, less angsty than Swervedriver, less cheeky than Lush, and rarely as loud as any of them, Slowdive was the beautiful, beating heart of the '90s U.K. shoegaze scene for six short years before seemingly disappearing forever in 1995. Having reformed out of nowhere in 2014 and graced fans with a fantastic self-titled comeback three years later, Slowdive has outdone itself on its fifth full-length, Everything Is Alive, which elevates its pre-breakup work in ways that feel nearly unimaginable.
Indeed, Slowdive in 2023 is capable of writing both the hands-down most affecting song of its career ("Andalucia Plays") as well as its most in-your-face ("The Slab"), while also incorporating modular synths as foundational elements in its creative process for the first time (they're the first notes you hear on opener "Shanty"). It's a turn of events surely quite remarkable for a band that spent 19 years apart and 22 total without setting foot in a studio, and a testament to the unique creative alchemy of vocalists/guitarists Rachel Goswell and Neil Halstead, guitarist Christian Savill, bassist Nick Chaplin, and drummer Simon Scott.
Major credit goes to mixer Shawn Everett, whose recent work refining the sonics for artists such as the War on Drugs and Kacey Musgraves is evident in Everything Is Alive's powerful resonance, both musically and emotionally. For whatever reason, Slowdive just didn't sound like this in the '90s, but the quintet is now in the midst of a vital second life that could improbably transcend its output from that time period.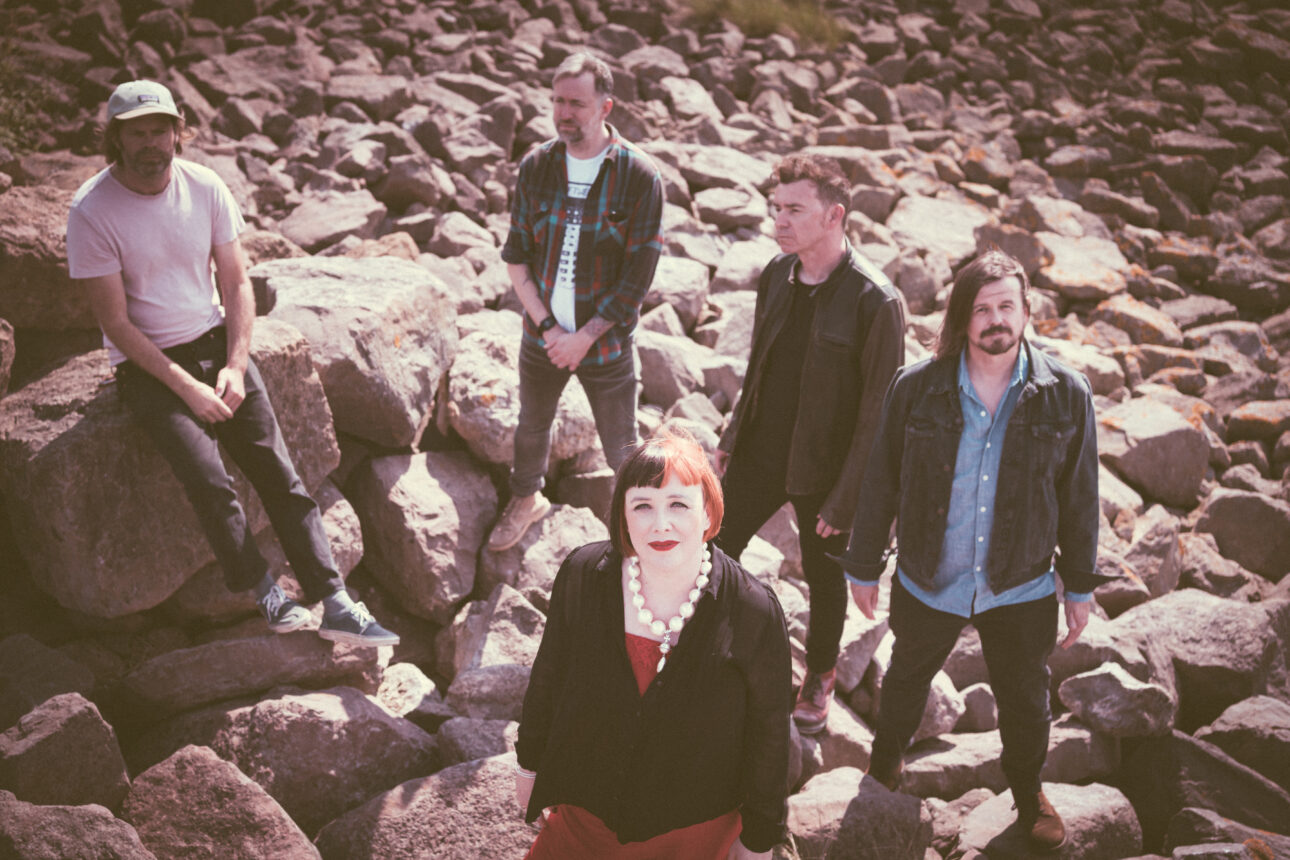 Songs such as "Alife," "Kisses," and "The Slab" permeate the body with a propulsion several gears beyond the group's 1993 shoegaze Mount Rushmore album Souvlaki, as Halstead and Goswell's intertwined vocals float above, between, and beyond cascades of effects-drenched guitars, throbbing bass, and washes of synths. Elsewhere, "Skin in the Game" conjures a woozy, Strokes/Cocteau Twins fever dream that's disorienting in a way with little precedent in the Slowdive catalog. while "Shanty" is content to build the tension of its dark, arpeggio-driven groove for several minutes without words.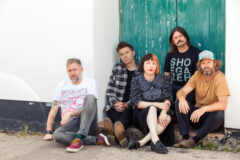 The pulse slows and the eyes well up on the warm, delay-dappled "Andalucia Plays," a song so evocative that you can almost hear the twangy acoustic guitar of the John Cale track referenced in its title and feel the fabric between your fingers of the subject's French cloth polka dot shirt. "Remember that first winter? You cried for all of us," Halstead sings as softly as if he's a centimeter from your ear, a soothing hand on your shoulder and a Kleenex at the ready. "You are my angel."
That maturity and depth of feeling transcends genre and style — something that's sadly rare from guitar-based rock'n'roll at this late date. No wonder Slowdive is more popular, and influential, than ever.