Look, practicing guitar can get pretty boring — especially if you're still plucking away at your beginner guitar and basic practice amp. Unless you want to spend hundreds (or thousands) of dollars on better gear or effects pedals, you're pretty much stuck with the same sounds and tone for every situation. Well, at least you were until recently.
See, now it's well-known that guitar amplifiers come in all shapes and sizes, from the multi-hundred-watt behemoths found on arena stages to the pocket-sized practice amps best-suited for small apartments and dorm rooms. But it's also pretty clear that while the giant Marshall stacks that have stood behind rock 'n roll's biggest names for decades haven't really improved over time (in a lot of people's eyes), the real progress has come on the other end of the spectrum — with the development of more and better small-scale amps that pack a big punch.
The best of the bunch in that category is Positive Grid's Spark series. Originally stemming from the 40-watt Spark practice amp, the line now includes the battery-powered Spark MINI and pocket-sized Spark GO. Each of them are game-changing crystal-clear digital amps on their own, but the thing that really separates them from the pack is that all three connect through the Spark smartphone app, which brings virtually endless possibilities to even the smallest (and super affordable) model.
Through the Spark app, both beginner and experienced guitarists are able to change the amp's sound to be whatever they want. With a tremendous amount of realistic pedal effects and other tone settings — including thousands of them already dialed in and saved in the ToneCloud for easy exploration — the app lets users load up their favorite effects to sound exactly like whatever their guitar dreams may be. For reference, Spark GO comes with 33 included amp models and 43 effects, but you have an unlimited well of inspiration from the ToneCloud, where there are more than 50,000 free, downloadable tones. Whether you're just learning power chords or ready to play Madison Square Garden, you could spend days just messing around in the ToneCloud and seeing all of the combinations people have already put together. It sounds great when you combine the ToneCloud with external pedals and effects.
In addition to the possibilities present in the virtual FX loop (which lets you choose your signal chain, not just choose which effects are active), the Spark app also has a SmartJam feature that listens to what you're playing and adds an appropriate rhythm section behind it. It makes practicing with it feel just like playing live, which is always more fun than strumming alone in your room.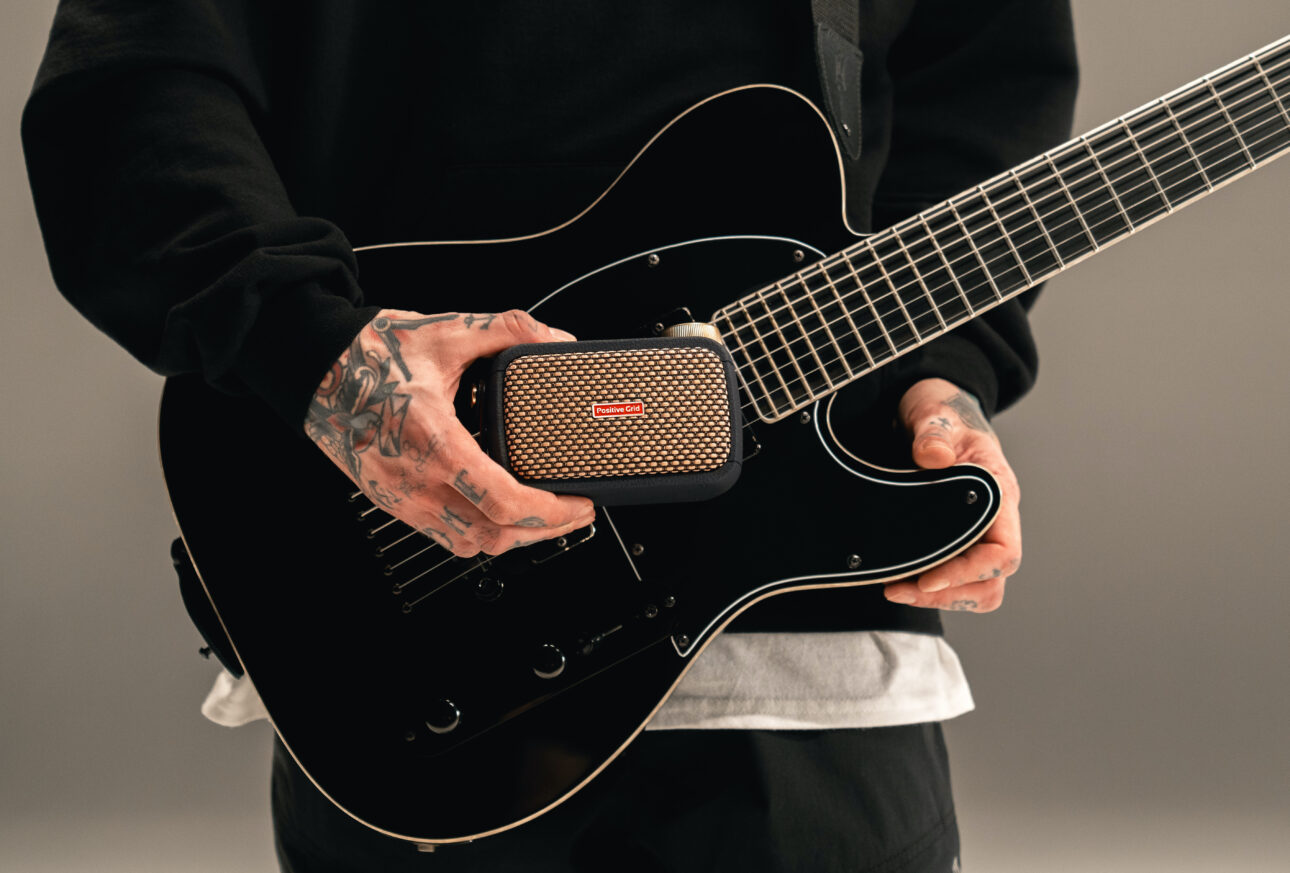 But that's not even the best part of the Spark GO for learning guitarists. Similarly to how the app can use AI to generate a backing track for what you're actively playing, it can also effectively do the inverse. That's right, not only is the Spark GO an incredible amp, but the app you register it to can suggest chord progressions for the songs that you already have on Spotify or Apple Music or wherever else.
It's accurate that there's no other app that does as much with an amp as the Spark app, and the Spark GO provides an incredibly affordable, convenient platform to learn on or experiment with. You also don't have to worry about throwing it in your bag, because the Spark GO is sturdier and more durable than any other amp like it. It comes with a wide variety of quality of life options that make it an easy choice for any guitarist in search of a new micro amp.
And for those of you who are into visual options as well, there's good news for you! All of the Spark products lean heavy into customization. The two larger options have front grille panels that can both be entirely customized in different colors and designs, and the Spark GO has a couple of different grille options and other parts you can swap out to your liking. But while everyone knows that looking cool is the real trick to playing guitar better, the amps also include a number of features to help you improve — regardless of your current level of skill. The EQ is incredibly versatile (which also makes it perfect to use as a Bluetooth speaker) and the rechargeable battery will get you through a day of play without issue.
That may seem like a lot, but that's not everything we love about the Spark GO. One of the most important tools for home guitarists of all skill levels is to be able to record their music (because what's even the point of playing guitar if no one can hear your music, right?) and the Spark GO shines brilliantly there. It's super easy to record through by plugging directly into a laptop, and it immediately becomes a built-in home solution for those who aren't looking to blow extra hundreds (or thousands) of dollars on a standalone audio interface. Plus, it's more useful and intuitive than some of the products that cost five or ten times as much!
Will the Spark GO change your life as a guitarist? Yes, yes it will. It's the best investment you can possibly make for guitarists of just about any level — from absolute beginner to professional — and it's a perfect tool for those looking for a new micro amp to practice with, a new Bluetooth speaker, and/or a home recording solution.
For more information about Spark GO, visit the Positive Grid website and get started playing with it today!