What's more entertaining than two rich music stars talking about money on social media? That's exactly what we have today (April 6) thanks to a tweet from Diddy, in which he claims he pays Sting $5,000 per day for the rest of his life for having utilized a sample of the Police's "Every Breath You Take" without first properly clearing it for use on his own 1997 Notorious B.I.G. tribute "I'll Be Missing You."
Whether anyone actually believes this is up for debate — if true, that amount would equate to a $1.825 million per year windfall for Sting (and Sting alone, as he's credited as the song's sole writer). Apparently, the price has increased over time, as Sting admitted during a 2014 radio interview that the daily cost was only $2,000 back then. That would mean Sting, already a millionaire many times over, has earned more than $28 million in royalties from the track since its release.
Sting told Rolling Stone in 2003 that he was first alerted to the unauthorized Diddy sample by Elton John, who exclaimed to him, "You gotta hear it — you're gonna be a millionaire." Sting added that he "put a couple of my kids through college with the proceeds, and me and Diddy are good pals still."
Also featuring Notorious B.I.G.'s widow Faith Evans, "I'll Be Missing You" was an instant smash upon its release, spending 11 weeks at No. 1 on the Billboard Hot 100. Sting, Diddy, and Evans performed it at the 1997 MTV Video Music Awards.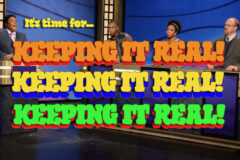 SPIN has reached out to a Sting spokesperson for further comment.
Nope. 5K a day. Love to my brother @OfficialSting! 😎 ✊🏿🫶🏿 https://t.co/sHdjd0UZEy

— LOVE (@Diddy) April 5, 2023
Update: 4/7 12 p.m. PST. Diddy tweeted he was kidding and Sting "probably makes more than $5K a day from one of the biggest songs in history."
I want y'all to understand I was joking! It's called being Facetious! Me and @OfficialSting have been friends for a long time! He never charged me $3K or $5K a day for Missing You. He probably makes more than $5K a day from one of the biggest songs in history.

LOVE ❤️????⚡️✨

— LOVE (@Diddy) April 7, 2023