Beloved Mali-reared Tuareg band Tinariwen is teaming with producer Daniel Lanois (U2, Bob Dylan) on its new album, Amatssou. The 10-track project will be released on May 19 by Wedge and is led by the infectious track "Tenere Den," accompanied by an animated video directed by Alexis Jamet.
Amatssou may not have come to fruition if not for Jack White, who invited Tinariwen to record at his private Nashville studio in 2021 with Lanois and local country musicians Wes Corbett and Fats Kaplin. However, the principals were forced to work remotely due to COVID- and travel-related issues, with Tinariwen eventually tracking its parts in a studio set up inside of a tent in the southern Algerian desert oasis Djanet.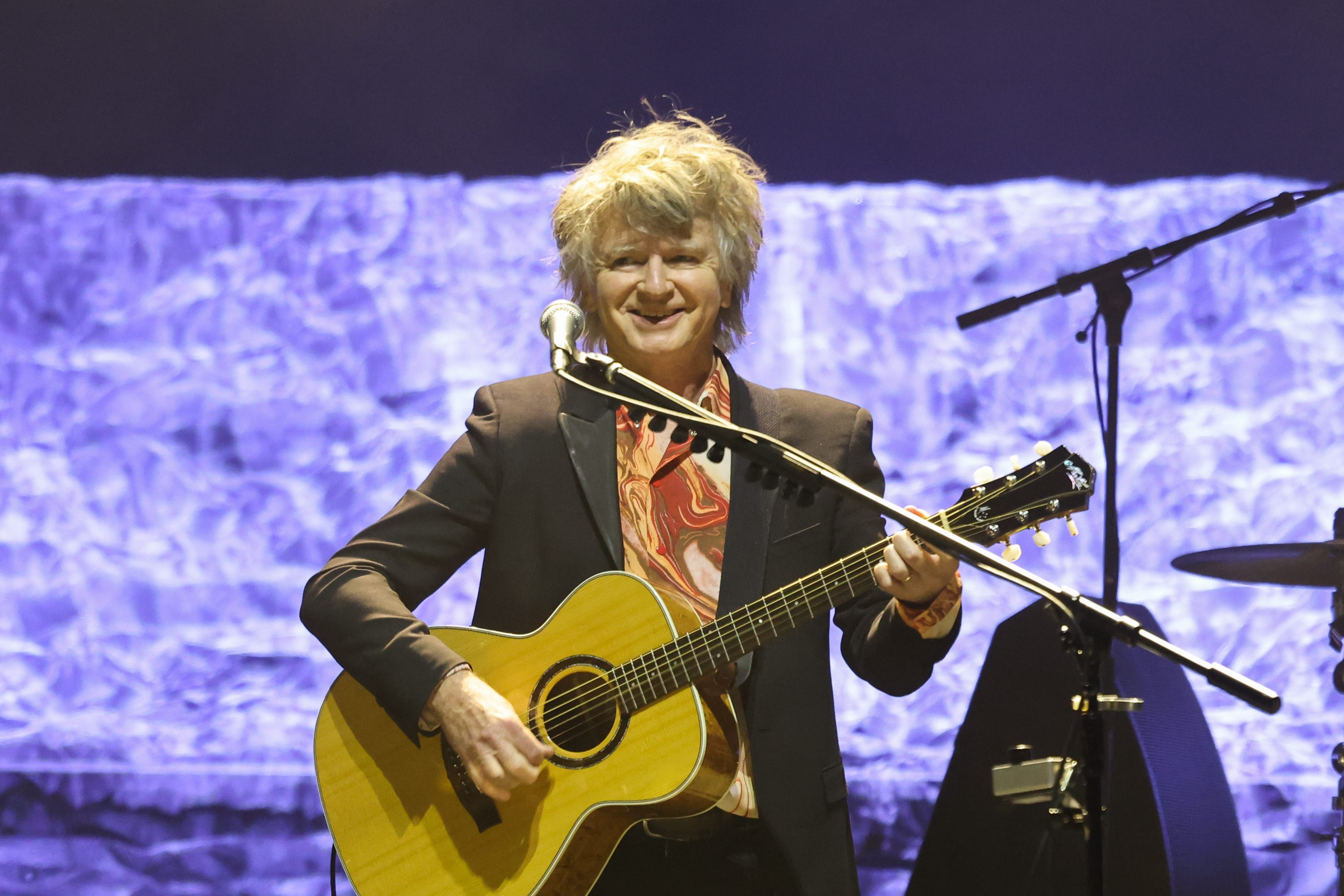 Founded in 1979, Tinariwen still includes original members Ibrahim Ag Alhabib, Touhami Ag Alhassane, and Abdallah Ag Alhousseyni, who are now flanked by bassist Eyadou Ag Leche, percussionist Said Ag Ayad, and guitarist Elaga Ag Hamid. For the past decade, the group has lived away from Mali due to ongoing violence between the warring northern and southern factions in the country.
Tinariwen will support Amatssou with its first U.S. tour since 2019, beginning May 27 in Chicago. International dates will follow, starting June 10 at Holland's Best Kept Secret festival and running through July 29 in Luxey, France.
Here are Tinariwen's 2023 U.S. tour dates:
May 27: Chicago (Old Town School of Folk Music)
May 30: Portland, Or. (Wonder Ballroom)
May 31: Seattle (Showbox)
June 2: Berkeley, Ca. (UC Theater)
June 3: Los Angeles (Fonda Theater)
June 5: New York (Webster Hall)
June 6: Boston (Sinclair)
June 7: Washington, D.C. (Lincoln Theatre)