The Prodigy is paying tribute to late frontman Keith Flint today (March 4) on the fourth anniversary of the singer's untimely death.
Posting on Instagram, the U.K. electronic act's surviving members Liam Howlett and Maxim shared, "4 years gone. We miss you so so much brother. Yes, in body u ain't with us, but in spirit, through our music and what me and Maxim represent onstage, u are and always will be fully fucking there! Massive! Your spirit living, breathing and snarling deep within the beats, bass and heart of the band, unfadeable and undeniable. U live forever Flinty!"
Flint died at the age of 49 on March 4, 2019, by suicide, a few months after the release of the band's seventh studio album, No Tourists, and in the midst of a world tour.
Last summer, the Prodigy returned to the stage for the first time without Flint for 10 sold-out U.K. dates that marked the 25th anniversary of the seminal '90s album The Fat of the Land.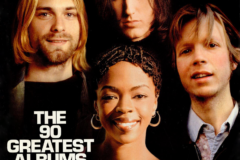 In October, the band announced a g to the global stage in 2023 and has since announced appearances at several European festivals, including Mad Cool in Spain and Download Germany. A full-length documentary called The Prodigy is also in the works, directed by Paul Dugdale, who has released films on Taylor Swift, the Rolling Stones, and Adele.
View this post on Instagram