Solid Sound Festival returned to the Berkshires for the biennial festival which saw fans literally of all ages making a trek to MASS MoCA to see Jeff Tweedy and company celebrate the release of their latest release, Cruel Country. We enlisted a Berkshires resident to document the show and his back still hurts from standing for seven hours straight each day and he now understands why so many people brought camping chairs to the main stage. Live and learn.
The Best
Wilco – Wilco kicked of their Friday night set with Jeff Tweedy warning, "We aren't going to talk a lot tonight" and added that this would probably be the only time they would be playing these songs together in reference to the band's nearly flawless rendition of their brand new 21-track double album, Cruel Country. While the band was in top form, the real MVP was multi-instrumentalist Pat Sansone, who effortlessly ripped twangy, spacey guitar solos that propelled the band's sound toward the North Adams starcover and featured an encore that saw bassist John Stirratt playing guitar and singing the lead vocal on "It's Just That Simple" from the band's 1995 debut, A.M.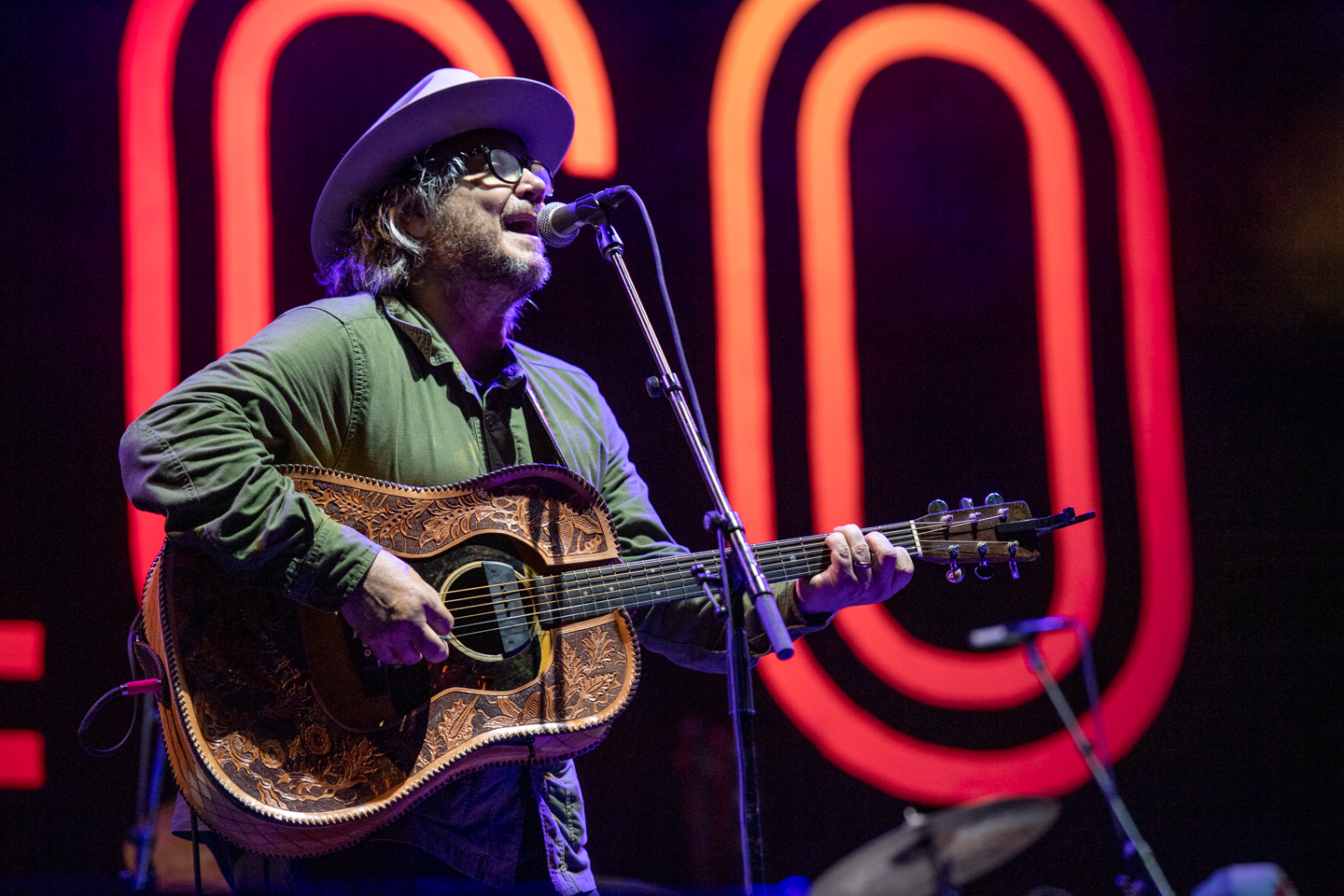 The band's Saturday set featured some songs from Cruel Country (I mean the band just rehearsed 21 brand new songs, so why not?) but also featured some early fan favorites such as "She's A Jar" and "Impossible Germany." While the stage lights evoked the cover of 2001's Yankee Hotel Foxtrot, which the band recently performed in its entirety in New York and Chicago, the set was surprisingly light on YHF and we left before the end of the encore due to the aforementioned back pain, which turned out to be a really bad move because the band performed "Jesus, Etc." with Japanese Breakfast and "Heavy Metal Drummer" as part of their encore.
Japanese Breakfast – It may not be immediately obvious, but Japanese Breakfast's Michelle Zauner is a huge Wilco fan and at one point during their set on Saturday night, she admitted, "Wilco is my favorite band and we ripped off so many of their songs." This statement alone is likely to introduce Wilco to lots of millennials (who were definitely outnumbered by the boomers at the show). Fresh off an appearance on Saturday Night Live and throwing out the first pitch at the Mets-Phillies game the night before, Zauner opened her set with "Paprika" (you know shit is going to get real when there's a gong on stage) followed up by "Be Sweet." Toward the end of their performance, things got a bit more spacey and psychedelic and you could really hear the Wilco influence—and although we missed it due to the long food lines (more on that later), according to her Twitter post, Wilco's Nels Cline came onstage and jammed with the band as well, which we hope is a collaboration that will continue in the future.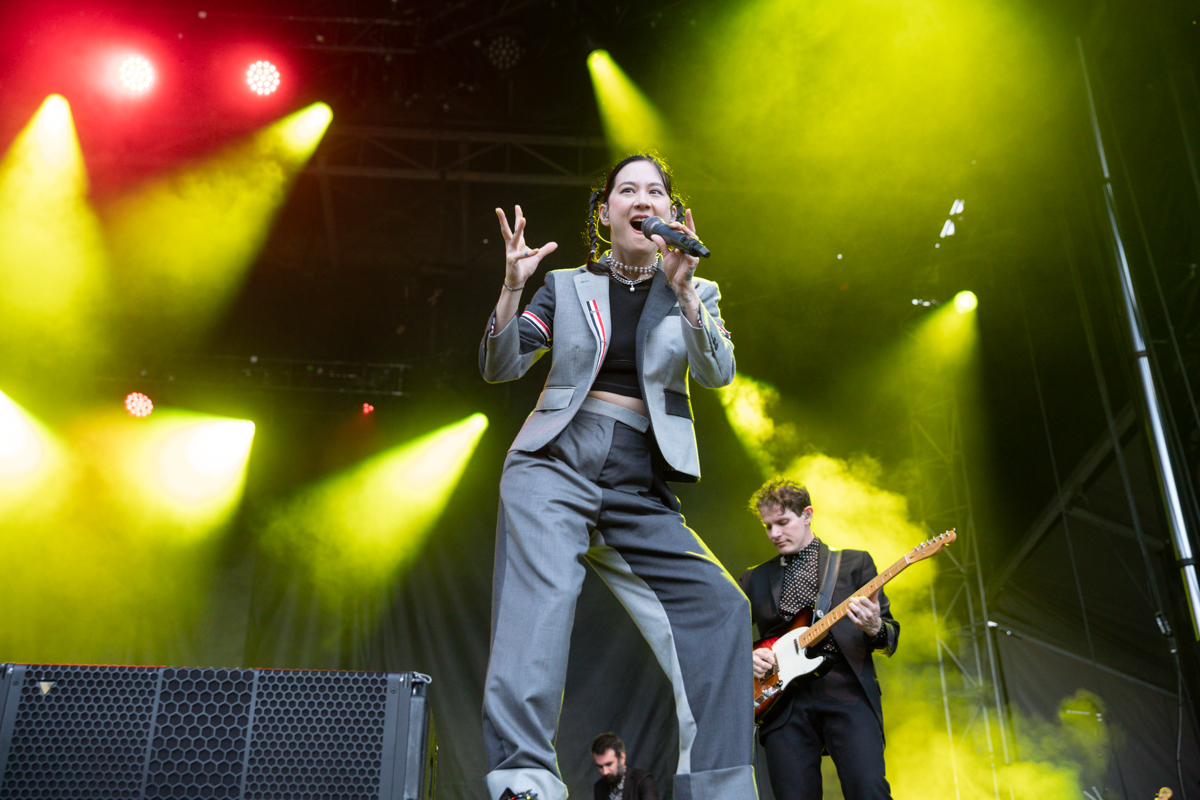 Mike Watt + The Missingmen – Mike Watt is best known as the bassist for The Minutemen and Firehose and as if that wasn't enough punk cred, The Missingmen also features guitarist Tom Watson (Slovenly, Red Krayola) and drummer Raul Morales (FYP). The trio ripped through their set, which also featured a Cline cameo, and brought an atonal, free-jazz element to their old-school punk pedigree. The highlight of the set was undoubtedly their cover of The Minutemen song "Fake Contest" off their 1983 classic What Makes A Man Start A Fire? which saw Watson sing vocals as Watt masterfully plucked the song's infectious bassline and Morales sat back into the groove. If you want to learn more about Watt, watch any documentary on the history of punk, 95% of which feature Watt being interviewed while driving his van.
Feeling young at a music festival — It's not often that a 42-year-old person feels young at a music festival, but if you are interested in experiencing the indie-rock equivalent of feeling like a kid again, this was the place for you. The demographic of the average Wilco fans seems to hover around Jeff Tweedy's age and the number of folding chairs and gray-haired fans definitely outnumbered the number of Gen-Z kids you'd see at, say, Coachella. That said, there was definitely a contingent of younger fans as well, including young children with their parents, which ensures that someday someone seeing the Cruel Country 20th anniversary tour will say, "You know, I saw when Wilco premiered this album back when I was 9-years-old." If we make it to 2042, that is.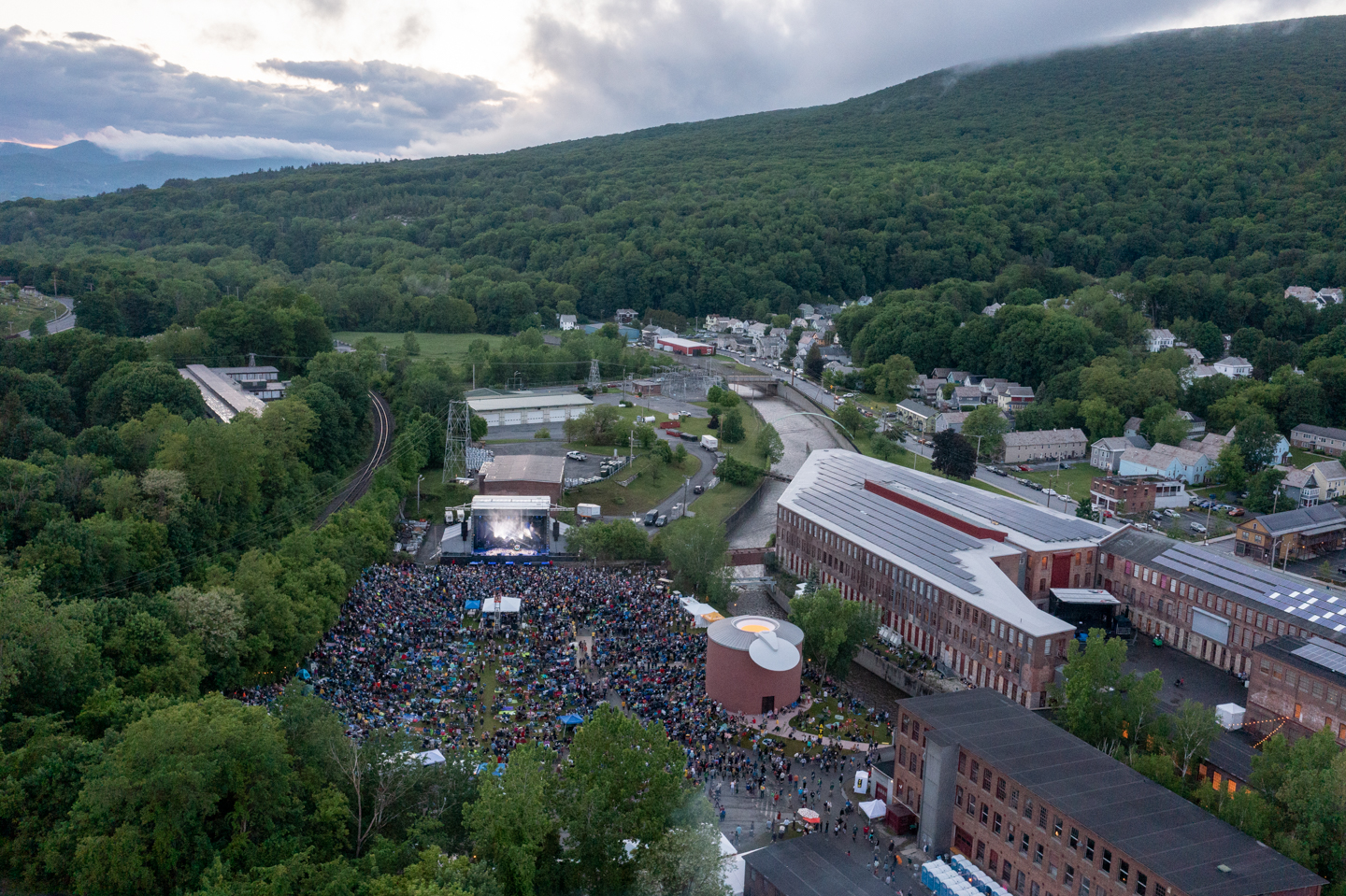 The Mess
The Weather – Solid Sound had to be delayed on Friday night due to downpours and at one point we weren't sure if the show would happen at all. We heard that Iceage played an abbreviated and delayed set and everyone was herded into the interior of MASS MoCA, which honestly sounds like a pretty good place to kill some time. Saturday also featured a bone-soaking downpour in the early evening, however it didn't delay the proceedings, just made things very wet and muddy. Sunday was beautiful and featured sky blue sky. While you can't control the weather, it was unfortunate that there were such strong storms on the festival's first two days, although as one security guard remarked to us, it certainly improved rain poncho sales.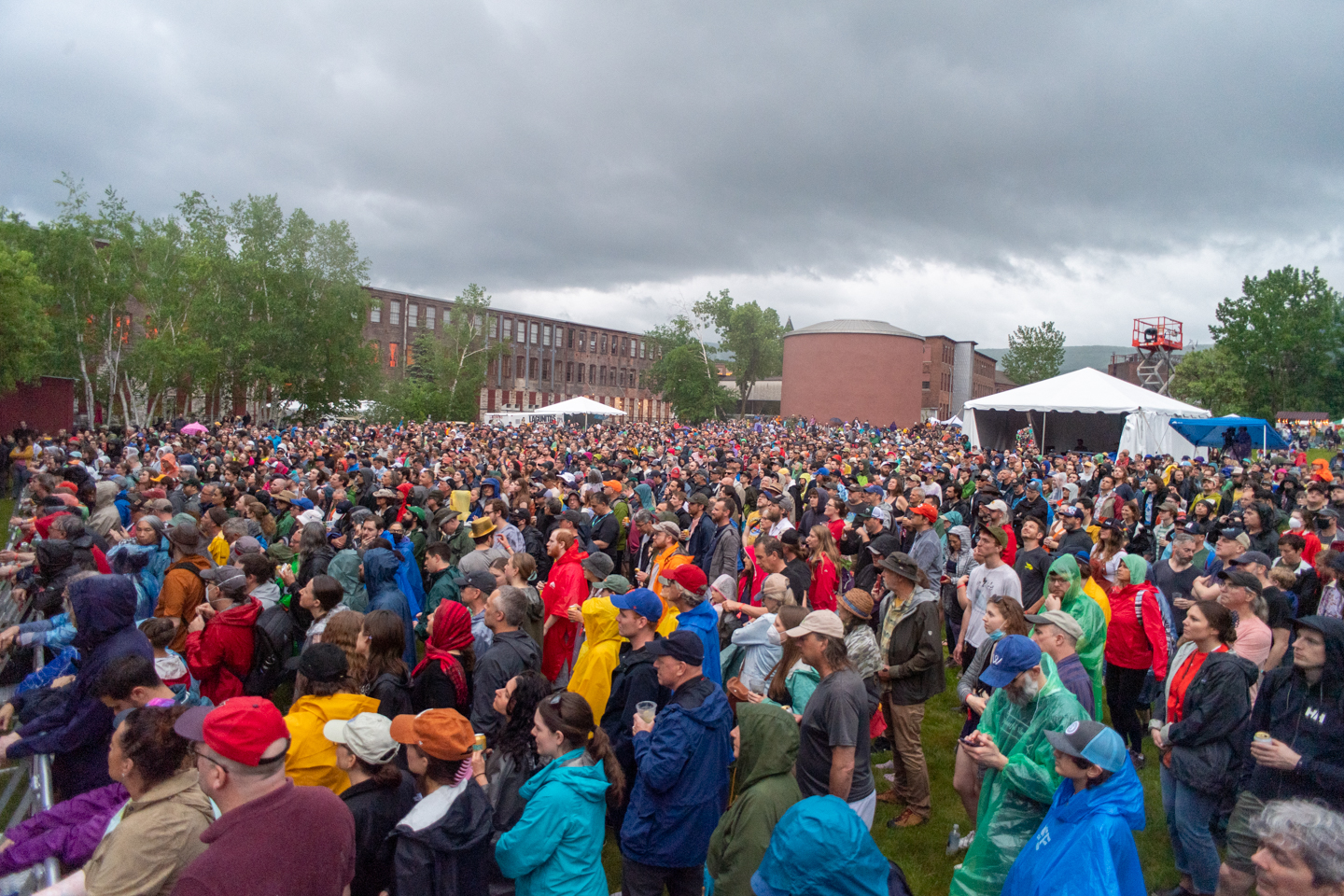 The Lines – From the food stalls to the porta-potties to the registration check-in, the lines at Solid Sound were long. Again, this isn't the fault of the festival and it seemed extremely well-organized overall, but is just the result of so many people crammed into a tiny place and is true of most music festivals as a whole. Still it was tough to skip Bonnie "Prince" Billy set because you were standing around waiting for Japanese rice balls. That said, the rice balls were incredibly good and probably worth it. We'd also like to give a shout out to Topo Chico, who provided free seltzer water to the festival to keep the masses hydrated and MASS MoCA who provided a hose with free drinking water.
The Rest
We did not see actor Adam Driver at Solid Sound but heard that he was there with two bodyguards, which sounds pretty hilarious if it's true.