Vicky Farewell loves boy bands. The bubbly, bouncy pop of the early 2000s enchanted her back when she was just Vicky Nguyen, a classical music dork from the O.C. Since then, Nguyen's musical palette expanded. Her R&B and soul-laden productions have been used by Silk Sonic's Anderson.Paak. She's played piano in WILLOW, Kali Uchis, and Mild High Club's live bands. You would never know she still harbors such a kinship with the music of the frosted-tips era. 
"It evokes that happiness of when I was still in awe of music in general," Nguyen tells SPIN over Zoom on a day when the L.A. sun is blinding-white behind her. "I wanted to portray that in my music because that's what feels good to me."
Sweet Company, Nguyen's debut record as Vicky Farewell, is joyful and dreamy, much like her demeanor. But beneath the surface, Nguyen said making music for herself was a weighty process that involved revisiting the music, and the memories, of her youth. But unlike those boy bands — who were handed the songs, taught the moves — Nguyen was on her own and had to reckon with just how terrifying that is for a young artist. 
"You don't see a lot of Asian artists representing their artistry in the forefront," Nguyen said. "I had to battle that, rewire my brain not to think that way in order to feel confident enough to do this."

Nguyen has achieved a level of confidence as a musician where she is creating, under her own name, in her own distinct style. She wants everyone to know that she does it all, but it took her 20 years to get there.
Nguyen grew up in Orange County, California. She played classical piano from an early age, performed in church choirs, and eventually studied it in college. But as she transitioned into the music business, Nguyen worked on Anderson .Paak's Ventura and Malibu. She played keyboards in live bands for buzzy music acts like WILLOW, Kali Uchis, and Mild High Club. 
Nguyen began exploring her own musical style by writing her own songs during the pandemic lockdowns. After years of projects at the whims of others' creative desires, she used the period of isolation from the influence from outside of herself to make music with her own stylistic voice. She couldn't think of a better way to develop this personal voice than to harness her newfound creative control into music inspired by her childhood. Sweet Company is where she landed: a dreamy, joyful reflection on the pain of change. 
She sent the first track, "Are We Okay?" to her old pal Mac DeMarco. The indie singer didn't only have words of encouragement. He signed her to his record label and invited her to open for him on his U.S. tour this fall.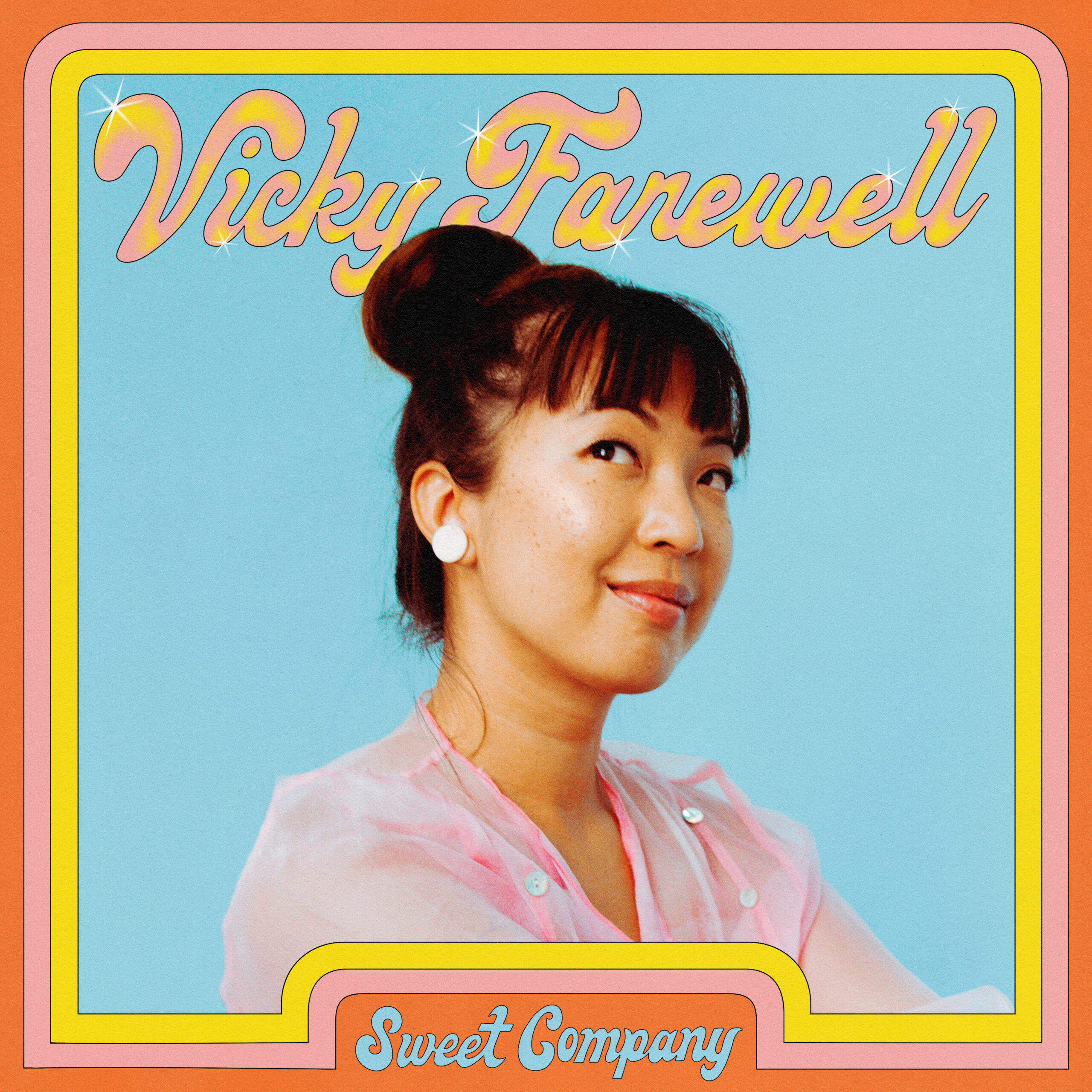 "Kakashi (All of the Time)," one of the standout tracks on the album, was inspired by her favorite character in the anime show Naruto–which she binge-watched while writing Sweet Company. It's the only song on the album about an actual fictional character, but Farwell says her playful style allows her to blur the line between creating a fictionalized version of her own experiences and staying true to writing what she knows. Her songs maintain a lighthearted, bouncy quality to them, while still exploring more confronting themes of loss of relationships and growing pains.
For years, Nguyen was hesitant to be at the forefront of her work, a fear internalized from noticing how so many other Asian women she knew in the music industry only appeared as a credit on someone else's record. The hardest parts of turning Sweet Company into a reality had nothing to do with the music or the production. It was recognizing that somewhere along the way, she started believing she could only make noise if it wasn't presented as her own. And that voice was killing her. 
There's a reason they call them "golden handcuffs." Nguyen did not want to be another example of a successful-on-paper musician who spends her whole life in some invisible cage.
The best part of making Sweet Company?
"No one could tell me 'no.'"