Woodstock 50 has released all booked artists from their contracts, Billboard reports. The news comes hours after an Associated Press report that John Fogerty and Jay-Z would not perform at the festival, now that it's scheduled to take place at a much smaller venue in Columbia, Maryland.
It appears organizers had little choice but to cut loose its entire lineup, which was also set to feature Dead & Company, the Killers, Miley Cyrus, and more. According to Variety, multiple agents for unnamed performers were planning to release "a series of announcements" arguing that their clients were not obligated to participate in the relocated event, citing a breach of the original contract, which specified that the festival would take place at the Watkins Glen International speedway in upstate New York.
"No bands want to look greedy but most can't play Maryland and don't want to be involved in an event that is not properly conceived and developed, or risk the health and safety of their fans," a source who works with a Woodstock 50 headliner told the magazine.
The three-day festival was originally scheduled to take place Aug. 16–18. The Watkins Glen venue revoked access last month after the event's primary investor and production company withdrew their involvement following disputes over budget, scale, and safety.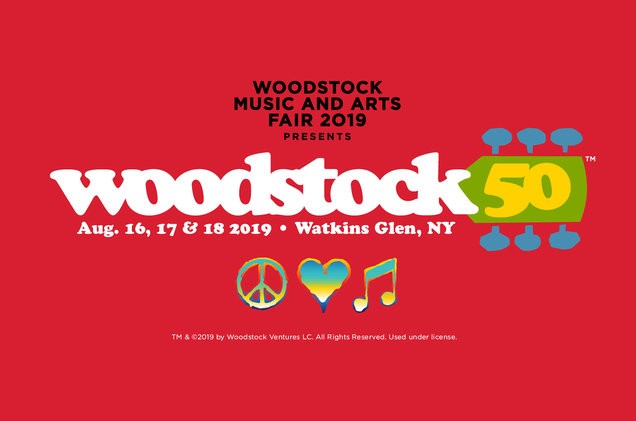 Organizers tried to relocate Woodstock 50 to the Vernon Downs horse racing track in New York's Oenida County, but attempts to secure permits for the site were denied. Local officials reportedly called the festival's safety plans "illegible" and "worthless" in various rejection letters.
Maryland's Merriweather Post Pavillion emerged as a willing last-ditch host yesterday, and Howard County Executive Calvin Ball has expressed optimism about the event's prospects. "Holding Woodstock 50 at Merriweather is a remarkable opportunity to bring a piece of American history to our community this summer," Ball said in a statement provided to SPIN. "When we heard there was an opportunity to save this festival, we jumped at the chance."
Saving the festival now may mean booking an entirely new lineup. Whether organizers are capable of pulling that off remains to be seen. Woodstock 50's replacement production company pulled out last week. A festival spokesperson has not responded to SPIN's request for comment on whether they've secured a new replacement.
"We made a deal quickly contingent on [organizers] putting a show together and dealing with the fact that we have a show booked on one of those dates," Seth Hurwitz, venues operator for the promotion company that runs Merriweather Post Pavillion, told Billboard. "So now I'm just a venue waiting to see if the promoter with the hold is going to confirm."