Drake released his latest album Scorpion on Friday, and in its lyrics, he addresses rumors about his secret child and makes passive aggressive statements towards his "enemies," possibly including Pusha T and their allegedly finished beef. But there's another frequent topic on Scorpion, one so quotidien and habitual to millennials like Drake that it's hard to imagine he realizes just how often he brings it up: Instagram.
Scorpion is full of unproductive criticism about how society uses the Facebook-owned photo sharing app, a critique aimed at social media in general as much as it is specifically at the women who use it. It's not the first time Drake has taken the younger generation's use of social media to task, nor his first time stewing over women and their phone usage, but it sure does come up a lot. Below, we've compiled ten references Drake (or his guests, or his sample material) make about Instagram on Scorpion. If one averages over the double album's 90-minute runtime, there's an obvious or heavily implied Instagram reference about every 10 minutes.
***
1. "I know a girl whose one goal was to visit Rome / Then she finally got to Rome and all she did was post pictures for people at home / 'Cause all that mattered was impressin' everybody she's known" from "Emotionless"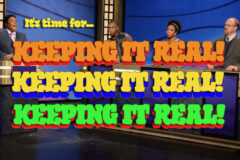 2. "I know another girl that's cryin' out for help / But her latest caption is 'Leave me alone'" from "Emotionless"
3. "I know a girl that saves pictures from places she's flown / To post later and make it look like she still on the go" from "Emotionless"
With three references to photo app usage, "Emotionless" is the premiere Instagram song on Scorpion.
4. "Back and forth to Italy / My comment section killin' me" from "Can't Take a Joke"
It's safe to assume that the only comment section Drake's likely to be paying attention to these days is on his Instagram. After he went on a social media hiatus amid the Pusha T feud, he returned with some vague, emotional commentary left via Instagram comments that fans quickly found and latched onto as a response to the reveal of his son and the feud at large. Even his fans know where to reliably find him.
5. "I ain't on the 'gram, they record who I am," from Jay-Z on "Talk Up"
Jay-Z weighs in on the subject, assuring fans that he's too cool for Instagram because he's got the whole world watching him already.
6. "I follow one of your friends, you unfollow me / Then you block them so they can't see you likin' someone just like me" on "Summer Games"
Follows, unfollows, blocks, and photo likes: Yes, Drake's talking about Instagram again.
7. "How you even managin' to keep straight faces / In all the pictures that I seen lately / Lord knows you still look amazing, that's besides the point I'm making" on "Jaded"
This one might be a bit of a stretch—but "Jaded" is about a woman who left Drake for someone else, and imagining a mopey Drake fawning over his ex while scrolling through her Instagram account is not a stretch at all.
8. "With your phone out, gotta hit them angles / With your phone out, snappin' like you Fabo" on "Nice for What"
Let's perceive "snappin'" as the generic term for taking photos and not Snapchat explicitly—and "hit them angles," of course, is what one does when trying to hit the perfect pose for their likes.
9. "I know you wanna / Vacay to a place where you could / Take pictures, post on Insta / Your friends say they miss ya, but they don't really miss ya" on "That's How You Feel"
The second half of Scorpion returns to the vacation Instagram dynamic first explored on "Emotionless."
Bonus Round: "In My Feelings" contains a sample from the "Champagne Papi" episode of Atlanta: Robbin' Season, an episode entirely about Drake. In it, Zazie Beetz's character Van tells her girlfriends that she needs "a photo with Drake because my Instagram is weak as fuck."
Did we miss any of Drake's many references to Instagram on Scorpion? Let us know.