The way Nas' new album was released is as noteworthy as the music itself. On midnight of Thursday, June 14, the long-awaited new album from Nas, which we had recently and suddenly learned was being produced by Kanye West, was expected to materialize immediately following a listening party in Queens. It had been six years since the last Nas album and two years since he made "Nas Album Done," a song for DJ Khaled on which he ensured that the album in question was finished and coming soon. Nasir didn't show up at midnight though, or even a few hours past midnight. It was delayed for almost a full day before it finally hit streaming services Saturday, June 16. The reason for this delay aren't clear as of yet, though given Kanye's recent penchant for working on albums up until the moment of release, it's fair to think he might've done the same here. But Nasir—given Nas' long absence—should have had even more time to cook, simmer, and be perfected. Instead, just like the night it was released, the album that ultimately arrived sounded rushed as if it was turned in at the last minute, sloppy and deflating. What a few years ago would've sounded like a surefire classic event, a union between two legends, turned into a disheveled release of a drab record by two artists mired deep in their own controversies.
Earlier this year, Kelis revealed in an interview years of "mental and physical abuse" during her marriage with Nas. In it, she described his tendency to drink until "he would black out," the bruises he left on her body, and the constant fighting that would happen between the two, ultimately declaring her intention to leave when she was pregnant with their son, Knight, in 2009. Nasir, meanwhile, is Nas' first album since 2012's Life Is Good, an album that paints their marriage from his differing perspective. From the album's cover where he carries Kelis' wedding dress on his lap, to the lyrics that depict longing, nostalgia, anger, and introspection, Life Is Good was Nas shaping an age-old narrative of a good guy with a few demons that couldn't make his marriage work. And now after those six years had passed, with the world wondering what he'll say about his ex-wife's allegations, Nas instead bypasses the subject almost completely. The only thing close to an explanation you might find is by very liberally reading between the lines throughout. In fact, save for a few asides about "haters" and those who want to plot his "downfall," Nasir contains almost no deep introspection from an artist who made a career out of it.
Instead Nasir is an exhibition on black mythology, some of it real ("Willie Lynch was a myth" from "Not for Radio") and some of it false ("Fox News was started by a black dude" from the same song). There are apparent anti-vaccination sentiments ("Who's gonna know how these side effects is gonna affect me?" on "Everything"), and an unfortunate bit about what a woman might do before a date ("How many girls pre-bate right before they date?" on "Bonjour"). There's also just some nonsensical rhymes: "And the odds is that what you love can kill you / Like a heart physician who dies from a heart attack," he raps on "White Label."
That said, the entire album is not just filled with bad lines and wayward subject matter. It does try to grapple, albeit clumsily, with blackness in America with raps about police brutality ("White kids are brought in alive / Black kids get hit with like five" on "Cops Shot the Kid") and offering advice to "invest" ("All this money we getting / Could be gone in a minute if we don't invest it" on "Bonjour"). Much of the album seems to exist not to give insight but instead to shallowly show off Nas' gift at wordplay. Even on albums like Hip-Hop Is Dead or Untitled, where Nas seems to be trying to prove his skill more than anything else, there was room for that honest interrogation of self and vivid storytelling. None of that is found here.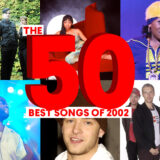 Instead, it sounds like Nas doing a karaoke version of himself over Kanye West's production, which does him no favors. In what may be the least inspired effort of all his "Wyoming session" albums, West's beats are lackluster and lazy. "Cops Shot the Kid" uses a Slick Rick sample ad nauseam with only the support of the thinnest of drums, and neither Nas nor Kanye seem to be able to find its groove. "Adam and Eve," meanwhile, is honestly reminiscent of the grand piano version of popular records that get played in the saloon of Westworld. The album sounds surprisingly outdated almost instantly. The beats are either extremely dispiriting or a misfired attempt at recreating classic hip-hop style. A major fan-led criticism of Nas is that he hasn't always had the best production, and on Nasir one of the most genius and influential producers of all time lets Nas down by playing it safe and turning in a rough draft. Nas' rapping is certainly half-baked but Kanye's production would give no quality rapper much to work with.
Nasir is an album that wants to be full of righteous anger: anger and dissatisfaction at the police and the country at large and vitriolic towards his naysayers and critics alike, while remaining hopeful for the black people who are ravaged. It's a good direction in post-Trump America and the album even sees Kanye, showing up in guest appearances, keeping with that same energy and righteousness. But it all rings hollow due to how thinly sketched out the writing and production is. Much of it is awkward, directionless, and, at times, just confusing—showing an artist grasping at a million ideas and hoping to grab one, with none of it being done in any interesting or shrewd way.
Nasir also rings hollow because, fair or unfair, it lives in the shadow of an artist accused of heinous behavior. Nas' decision to bypass talking about the allegations levied by Kelis is the elephant in the room that can't be ignored. In fact, it is that silence that makes you question Nas' attempts at righteousness and empathy. If honesty and vulnerability have been keys to his legacy as an artist, his refusal to engage at all would turn anyone into a skeptic. Nasir is an album that tries to say too many things at once, but in the end it's what it won't say that stands out most.