Kelis has said in a new interview with the website Hollywood Unlocked that her marriage to Nas included "a lot of mental and physical abuse," and that she and her ex-husband both hit each other. Kelis and Nas were married in 2005, and the R&B singer filed for divorce while pregnant with their son Knight in 2009, citing "irreconcilable differences."
In the hour-long video interview, Kelis also said that their marriage was "really dark," including "a lot of drinking" and "getting high a lot," and that her pregnancy was what inspired her to file for divorce, because she didn't want "to bring a child into this." Jason Lee, the interviewer, asked her whether Nas hit her after she made the remark about physical abuse. "We would fight, so I'm not—I never, like, just sat there," she said. "But we would definitely fight."
"Did he hit me? Mhm. Did I hit him back? Mhm," she added later. "It was because he would black out. He would drink too much, he drank way too much, he will never admit it… There are times that we would party and I would drink with him, but then he would keep drinking. And so a lot of the stuff, he may not remember," she continued.
Kelis also said that she considered speaking about her marriage after the publication of photos of Rihanna bruised from being attacked by Chris Brown. "I had bruises all over my body at that time, like that day," she said. "I remember being in Atlanta, sitting in the kitchen, and I was like, 'Do I?' And I wasn't ready to walk. I just wasn't. So I didn't say it."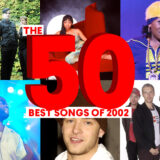 We've reached out to a Nas representative for comment and will update this post if we here back. The discussion of Nas begins about 18 minutes into the video below.