In 2011, aspiring actor Justin Timberlake co-starred opposite Mila Kunis in Friends With Benefits, a rom-com about what you think it's about. (It rates a very nice 69% fresh on Rotten Tomatoes.) Friends With Benefits also starred actress Patricia Clarkson as the mother of Kunis's character, and while Clarkson has surely seen a number of things in her career, one in particular appears to have made a lasting impression. Yes, we're talking about Justin Timberlake's allegedly large dick.
Yesterday, Clarkson was a guest in a Watch What Happens Live segment called—yes really—"How BIG Was It?," where host Andy Cohen asked her who among the Friends With Benefits cast Clarkson would agree to enroll in benefits. "Hands down, Justin Timberlake," Clarkson said, with the kind of enthusiasm most of us reserve for, like, Tom Hardy. "'Cause if we want to talk about big… I had the good fortune to get to see him… all there. He is a gorgeous man."
"He's gifted below the waist?" Cohen asked. "Oh, yes," Clarkson replied.
How big, exactly? Pete Davidson big? Hopefully we'll never know. Now gaze into JT's eyes and tell him you don't remember when his hair looked like uncooked ramen noodle.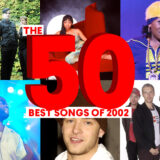 Watch the offending WWHL segment below.