Nicki Minaj debuted two new singles during an interview with Zane Lowe on his Beats1 Radio show today. In the midst of their interview, Minaj talked to Lowe about her career, her upcoming album, and Meek Mill. She also shed some light on her true feelings about Cardi B and whether there was any beef between the two.
With regard to her and Cardi's collaboration with Migos, "MotorSport," she said: "I remember when I first came in the game… I would only be singing their praises and saying thank you. The first interview [Cardi] did, it just hurt me because she looked so aggravated and angry. She just kept saying she didn't hear [my verse]…I was like, What?"
Nicki also spoke about how Cardi may have disrespected her by not being more respectful about her career and stature when prompted in interviews. She then recounted the making of "MotorSport," saying Quavo asked her, "Is it OK to put Cardi on it?" She said she replied, "Yeah, let's do it."
Migos later shared a behind-the-scenes preview of the "MotorSport" video, from which Nicki was noticeably absent. Nicki maintains her absence was due to scheduling issues, but said she felt slighted when neither the Migos nor Cardi backed her up.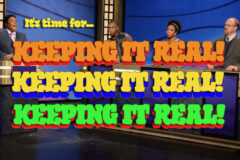 "And you still did interviews just to paint Nicki as the bad person," she added about Cardi. "And play the victim. And that really, really hurt me because I really fully supported her. And up until this recent interview she did, I had never seen her show love in an interview. And I can only imagine how many girls wished they could've been on a song with Nicki Minaj."
Listen below.