As is a tradition for Steely Dan, the band will be undertaking a residency at New York City's Beacon Theater this fall, with different nights including performances of different full albums by the band: Countdown to Ecstasy, The Royal Scam, Gaucho, and their beloved 1977 masterwork Aja. Excluded from the lineup are three other albums from the band's classic 1970s run–Katy Lied, Pretzel Logic, and their debut Can't Buy a Thrill–all of which the group typically skips at their residencies. Since this is now a version of Steely Dan headed up solely by Donald Fagen, there will also be two performances of his pristine 1982 solo debut The Nightfly.
If you're a Dan-head not located in the NYC area, you also have the option of attending one of a few newly announced October shows in Pittsburgh, Buffalo, Richmond, Baltimore, and Bethlehem, PA.
Steely Dan's other half, Walter Becker, died in September of last year, but Fagen, currently embroiled in a legal entanglement with Becker's estate for full ownership of all things Steely Dan, is continuing to tour under the Steely Dan name. The band is currently preparing to embark on a spring tour with the Doobie Brothers.
See the full list of new dates below, and explore ticketing options here.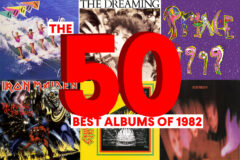 October 1 – Richmond, VA @ Altria Theater
October 8 – Pittsburgh, PA Pittsburgh @ Symphony Heinz Hall
October 9 – Buffalo, NY @ Shea's Performing Arts Center
October 11 – Baltimore, MD @ Lyric Theatre
October 14 – Bethlehem, PA @ Sands Bethlehem Event Center
October 17 – New York City, NY @ Beacon Theatre (Royal Scam)
October 18 – New York City, NY @ Beacon Theatre (Aja)
October 20 – New York City, NY @ Beacon Theatre (The Nightfly)
October 21 – New York City, NY @ Beacon Theatre ("By Popular Demand")
October 24 – New York City, NY @ Beacon Theatre (Countdown to Ecstasy)
October 26 – New York City, NY @ Beacon Theatre (Gaucho)
October 27 – New York City, NY @ Beacon Theatre (Aja)
October 29 – New York City, NY @ Beacon Theatre (The Nightfly)
October 30 – New York City, NY @ Beacon Theatre (Greatest Hits)