Senator Al Franken announced his resignation today due to multiple accusations of sexual harassment.
"It's become clear that I can't both pursue the ethics committee process and at the same time remain an effective senator for [the people of Minnesota]," Franken said Thursday on the Senate floor.
Franken also noted the irony that he is resigning while Trump who has been accused of sexual assault sits in the Oval Office and Roy Moore, an accused child molester, continues to run for an Alabama Senate seat.
Several Democrats such as Kirstin Gillibrand, Mazie Keiko Hirono, and Kamala Harris called for the Minnesota Senator to step down after a seventh accuser came forward on Wednesday. Franken has been accused of groping and trying to forcibly kiss multiple women throughout his careers as both a comedian and politician.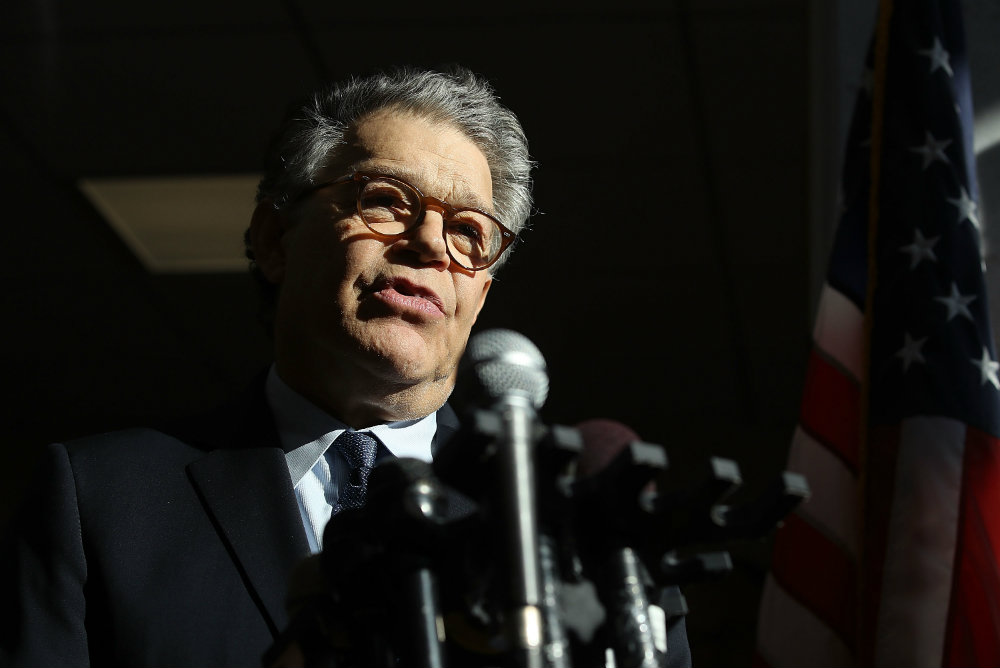 As elected officials, we should be held to the highest standards—not the lowest. The allegations against Sen. Franken describe behavior that cannot be tolerated. While he's entitled to an Ethics Committee hearing, I believe he should step aside to let someone else serve.

— Kirsten Gillibrand (@SenGillibrand) December 6, 2017
Sexual harassment and misconduct should not be allowed by anyone and should not occur anywhere. I believe the best thing for Senator Franken to do is step down.

— Kamala Harris (@SenKamalaHarris) December 6, 2017
WATCH LIVE: Female Democratic lawmakers hold press conference, calling for Sen. Al Franken to resign amid sexual misconduct allegations https://t.co/08AWWBl3ck pic.twitter.com/19c952tbnl

— CBS News (@CBSNews) December 6, 2017
DNC Chair Tom Perez also urged Franken to resign.
Sen. Al Franken should step down. Everyone must share the responsibility of building a culture of trust and respect for women in every industry and workplace, and that includes our party.

— Tom Perez (@TomPerez) December 6, 2017
Franken, who was elected to the Senate in 2008, initially resisted calls to step down, saying he felt "ashamed" of his past behavior but insisted he did not remember the alleged instances of harassment and denied some of them outright. However, after seeing the Tuesday resignation of Democratic Rep. John Conyers and his own colleagues calling for his resignation on Wednesday, Franken apparently saw the writing on the wall and realized he had to go.
Minnesota Gov. Mark Dayton is expected to name Lieutenant Gov. Tina Smith as Franken's successor.