After a decade-long hiatus that seemed more like a permanent break, one-time Disney actors turned network sitcom mainstays Aly & AJ have made a surprise return to music with Ten Years, a short stack of glassy indie-pop numbers that shows the Michalka sisters at a creative crossroads. Riding the seemingly unstoppable wave of 80s synth nostalgia, their interpretation channels recent releases from Haim, Chvrches, and Carly Rae Jepsen, while also reaching back to acts like Genesis.
The sisters' 2005 debut Into The Rush was likable enough, sitting squarely in that era's pantheon of pop-rock records from current and former Disney stars. Their 2007 sophomore effort Insomniatic ventured into electro-pop territory with the frenzied  lead single, "Potential Breakup Song," which peaked inside the top 20. In 2009, the duo renamed themselves 78violet, but only released one 2013 single, "Hothouse," with the rebrand failing to catch on.
With four tracks, Ten Years offers a quick hit of what Aly & AJ—now 28 and 26, respectively— have been up to. Opener "Take Me" begins as a languid meditation before bursting into a flirtatious, anthemic chorus.  "I know that you would want it / If I could sink my teeth into you," the song interrogates the frustrating gray area between mutual attraction and action. It's hard to resist shouting along to the song's cathartic release: "When you gonna take me out!"
Atmospheric and dreamlike, "I Know" employs distorted echoes and a fluttering backbeat. The song was reportedly written after an acquaintance passed away, and the simple, repetitive verses seek to reassure the listener and perhaps the singers that everything will be all right. "Who's really gonna care about tomorrow?/ It's gonna be fine / You're gonna be fine / We're all gonna be fine," the sisters chant.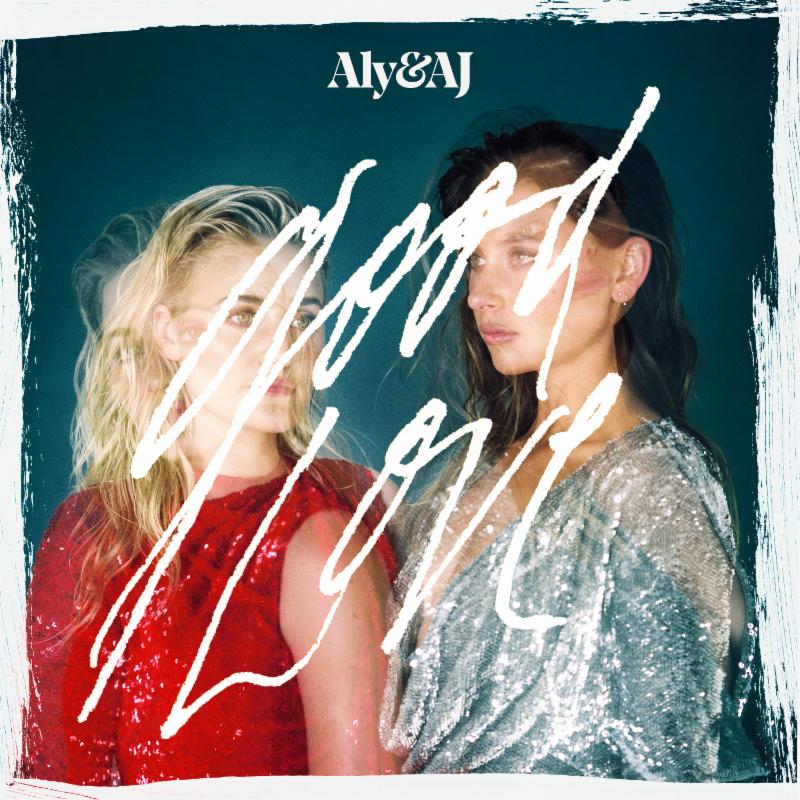 Nocturnal, cool, and slightly stalker-ish, "Promises" rests on a propulsive beat and hushed murmurs. Breathy and confessional, each truncated line is pushed out slowly and reluctantly, like a gradual realization: "Drove this time / To your house at night / Saw a car / But it sure ain't mine / Must be someone here / It's my worst fear."
The EP closes with "The Distance," a rearview-mirror track that looks back with wistful remembrance. "It was hot as hell / I still feel it / As good as it was / I just couldn't take the distance" closes the book on a relationship with a bittersweet shrug.
With Ten Years, Aly & AJ have made a sinuous, slinky comeback, weaving an 80s synth sensibility with contemporary beats. The relatable lyrics glide in and out, serving more as conduits for their new pristine pop sound than intimate slices of their lives. Still, this earworm-ready release represents a promising turn for the Michalka sisters.