What do you recall about high school? I remember hot chicken sandwiches from the cafeteria, block period lunches on Tuesdays, fights sparked in gym class over testy basketball games, the drug dealer who once pulled a bag of pot out of his boxers during Japanese class when our teacher was using the bathroom, and offered to sell it to my friend. I also remember going to parties where there was a greater than zero percent chance that, at some point, a guy would sit down at the piano in the room, and just start banging out Coldplay's "The Scientist."
I can perfectly picture one of these incidents. It was a birthday party held at someone's house when their parents were around, which meant that there was no drinking involved. Everyone was dressed nicely, and partook in the finger foods. About halfway through, one of the guys in attendance sauntered over to the piano nestled in the living room, and plunked the opening notes to "The Scientist." He sang slowly, and reverently, as all the women watched him in appreciation, while the men went, "Uh, excuse me?" but still stayed in the room. He finished the song, and then everybody clapped, if you can believe it.
Maybe you're not familiar with this phenomenon? According to a poll carried out over a day on my personal Twitter account, about fifty people who participated have had this experience, too. If I had all the time in the world, I'd interview them about what they'd seen, and try to fit it into a grand unified theory of Try-Hard Teens Playing Coldplay in Social Situations. Instead, I'll try to break it down.
Why Coldplay? Well, A Rush of Blood to the Head, the band's sophomore album, was released in 2002, right as I entered high school. Tweens had pivoted away from the rowdy rap-rock years, but hadn't yet embraced emo, and the biggest bands that year played widescreen, emotional rock—bands like Foo Fighters, Jimmy Eat World, and Coldplay. Chris Martin's band, arguably the biggest rock group born of the 21st century, was at its cultural peak: They still had some of that "they sound like Radiohead" buzz, and Martin himself was romantically involved with movie star and it-girl Gwyneth Paltrow. For mainstream teens coming into their own during those years, Martin was a handsome cool-kid with a charming accent, and certainly unavoidable inasmuch that nobody could deny how hard "Clocks" went.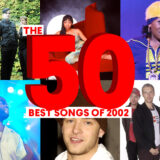 Why "The Scientist," and not "Yellow" or "Clocks"? Because it was a ballad that had momentum, and because it was ideal for solo showboating–all someone needed to perform it was a piano, an ostensibly earnest singer, and a heart full of feelings. Because of that small, silent moment at the end of the chorus where the music could drop out, and the boy singing could pause for dramatic effect: "Oh, take me back to the start." Even people who don't go to school for musical theater dream of commanding a room with such gravitas.
Those tender years of high school are a pain in a lot of ways, and largely about performing some sense of identity. I was a freshman when I realized that being funny was a social skill, so I became funny. Some kids become mysterious, or athletic, or hot, or smart and used that to get through social situations, to varying success. The people who played "The Scientist" were undoubtedly trying to communicate their snowflake-ness, too. Something about being sensitive and heartfelt, for sure. Perhaps just that they were musically talented and confident enough to do spill their tender souls in the middle of a crowded room, even knowing that the hip kids (into Animal Collective, or some shit) would surely stick their nose up.  Or maybe they wanted to get across something like: I'm uncomfortable, and I hurt a lot, but when I strike these chords and live inside Coldplay for a few minutes, I can share the pain that reminds us we're alive.
Or (more likely): Maybe I'll be able to kiss someone who's watching me do this after I'm done. As someone who never played Coldplay's "The Scientist" at a party, I'll never know.