"I think what's inspiring about Las Vegas is that everybody is searching to feel connected to something bigger than themselves," muses Aluna Francis, singer for British electronic outfit, AlunaGeorge. "Vegas is one of those places where you can get that connection, even if just for a weekend."
In Las Vegas to perform with special guest DJ Walshy Fire of Major Lazer at SPIN's exclusive event at the Bunkhouse Saloon, Francis took some time to explore and discover some of the myriad unique attractions both new and old that personify the city in 2017.
"My first time in Vegas, it was the middle of the day, hot sun, everyone was just having a crazy party. That's one aspect of Vegas," she remembers while taking in the awe-inspiring murals around the Las Vegas Arts District. "Since then, I've definitely seen that there's a lot more. There are people that have preserved some of the eccentricities of Vegas. There's an art community that's coming up, and all of this is happening in such a new city. It's all mushed together in this crazy experience."
Stopping for a drink and to peruse the vintage items packed into the one-of-a-kind bar/antique shop that is the ReBAR in the Arts District, Francis ponders the qualities that make Las Vegas such a singular American city.
"There are so many possibilities for what's going to happen when you come to Vegas. The energy in Vegas is full of hope, but also the desire to test yourself and to see if you can get out of your comfort zone and experiment. That collective energy from all those people is very heightened."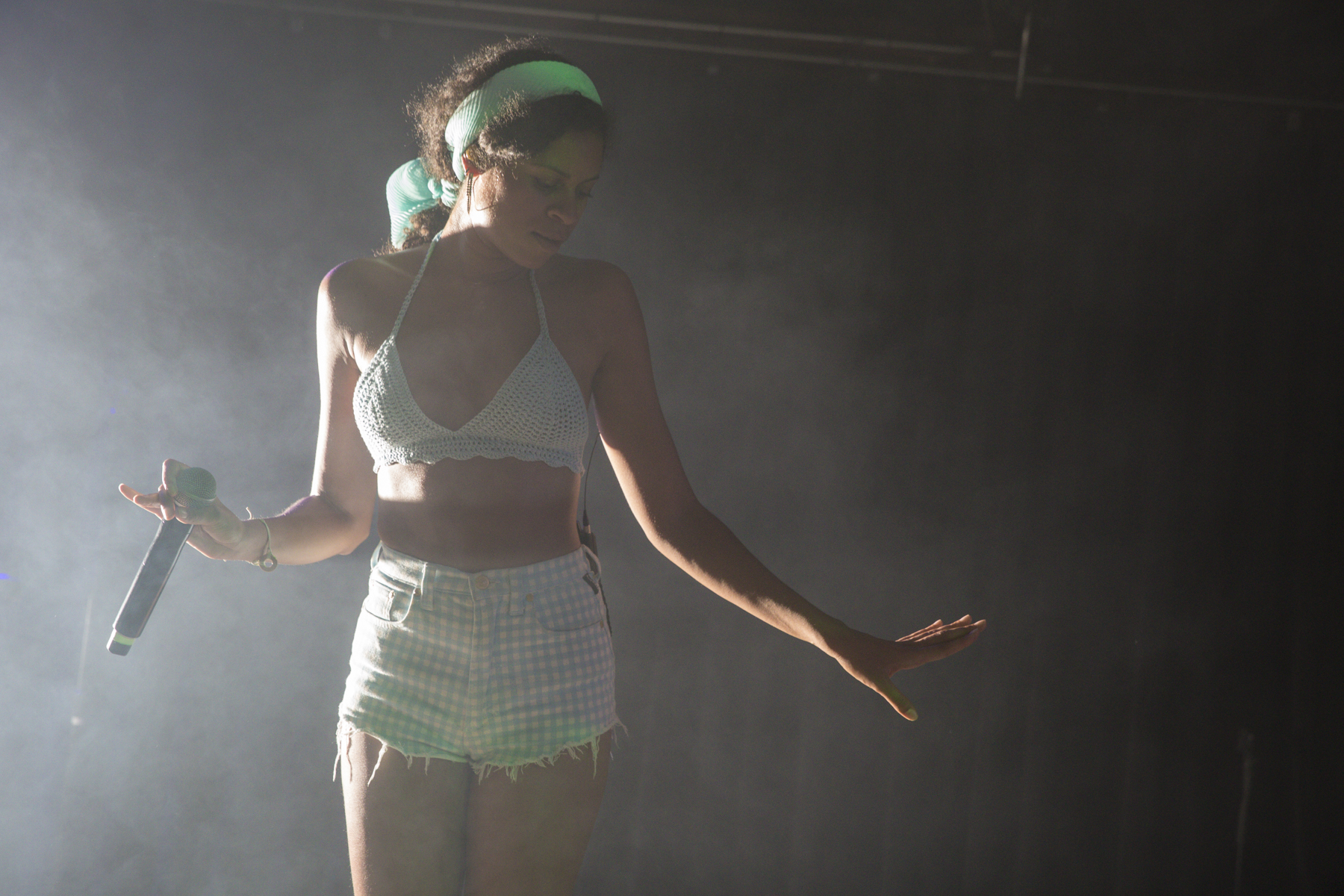 For Francis, the city's rich and storied history of A-list performers is just high-octane creative fuel for artists, albeit more than a little daunting at the same time.
"You have this legacy of performers like Britney Spears and Jennifer Lopez, and the DJ scene has been interesting as well. It's brought a whole different set of people to Vegas in the last 10 years. They're continuing that tradition that Vegas stands for," she explains. "I almost felt like I have a lot of pressure, and I like that. It's exciting."
Overlooking the city atop the High Roller observation wheel at the LINQ Hotel while the sun sets over the horizon, the singer stops to ponder what would make for the ideal experience when she takes the stage at the Bunkhouse Saloon and performs for a club packed with both diehard fans as well as party people curious to see what the scene has to offer.
"I think the perfect night as a performer is when you've inspired your audience to do something or feel something unusual. Something new, something fresh, something that's made them feel alive," Francis explains.
"As a performer, I have to guide my audience towards that. When I'm in Vegas, it's already happening, so it's about keeping that momentum and taking it to as epic a level as you can. So it's a challenge and an honor if you get anywhere near achieving that. What better sensation than to know that you've helped somebody feel absolutely happy and amazing and free?"