The Fremont Street Experience isn't just an all-encompassing sensory assault. It's the kind of fully immersive adventure that puts your garden-variety "sensory assault" experiences to shame.  Combining the essence of classic Las Vegas with elements of Times Square, Bourbon Street and Universal Citywalk, the Fremont Street Experience has become an ultimate destination in the heart of the city's bustling downtown.
The five-block-long area is covered by the world's largest LED screen canopy that boasts 12.5 million lights and 550,000 watts of sound. At night, eye-popping shows blaze across the canopy, turning it into a massive overhead movie screen, complete with people racing through the sky on a zip line.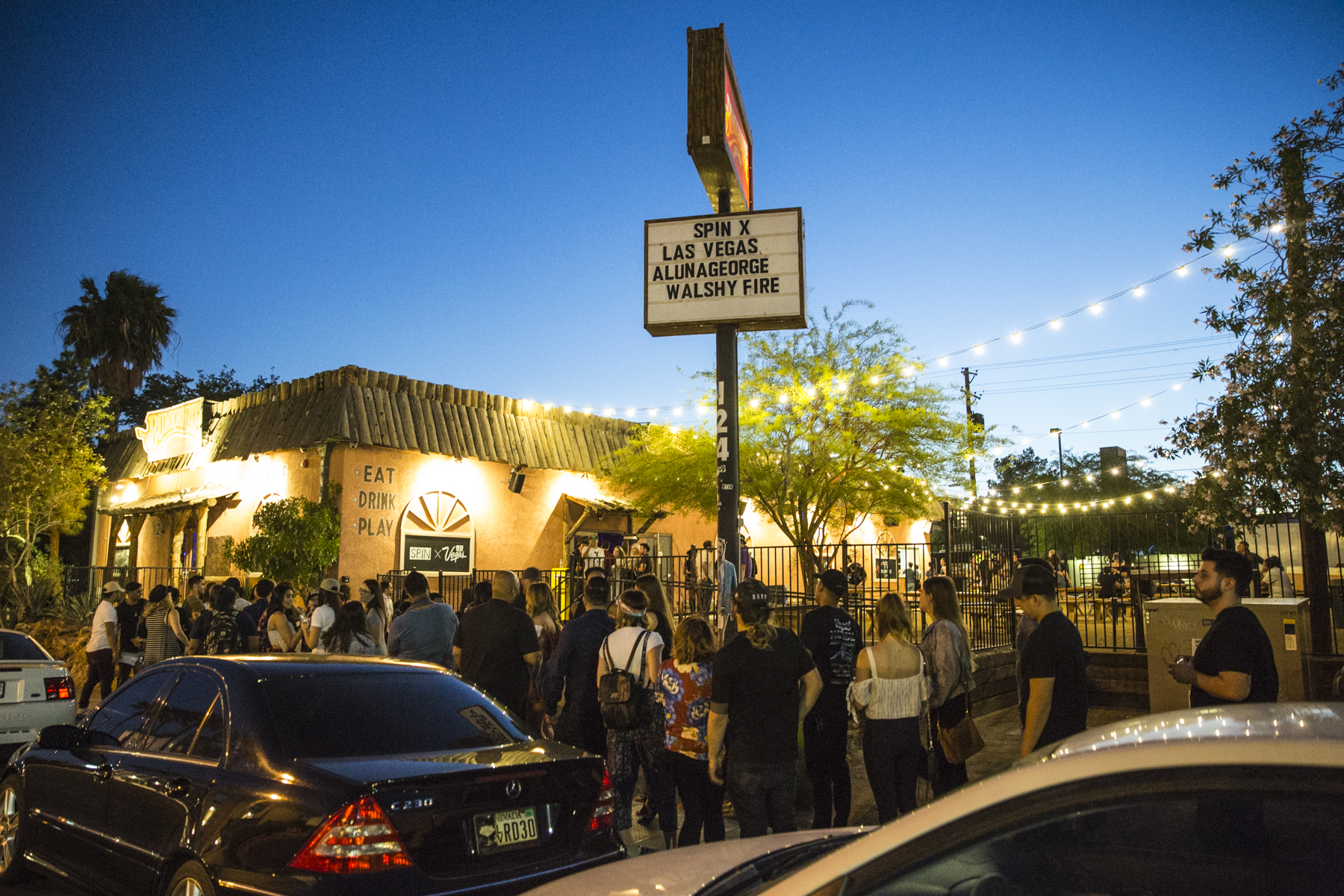 Inside, the endless procession of shops, restaurants, clubs and bars offer virtually everything. There are authentic Detroit-style coney dogs, lovebirds can get married at Denny's, and this year's summer concert series features appearances from the likes of Rick Springfield, Ann Wilson of Heart and Good Charlotte.
To say it's a lot to take in would be an understatement.  Continue walking up the street, however, and the vibe begins to change. Heading into the Fremont East district, the mood becomes more subdued and subtle. Bars and restaurants are more spread out, the atmosphere more refined. It's not without its larger than life Vegas charms, however. In front of the Downtown Container Park, a giant metal praying mantis robot lords over the street, shooting flames from its antennae in sync with blasting pop music hits. A marquee above the Western Hotel is emblazoned with words of wisdom: "Don't grow up, it's a trap."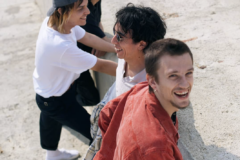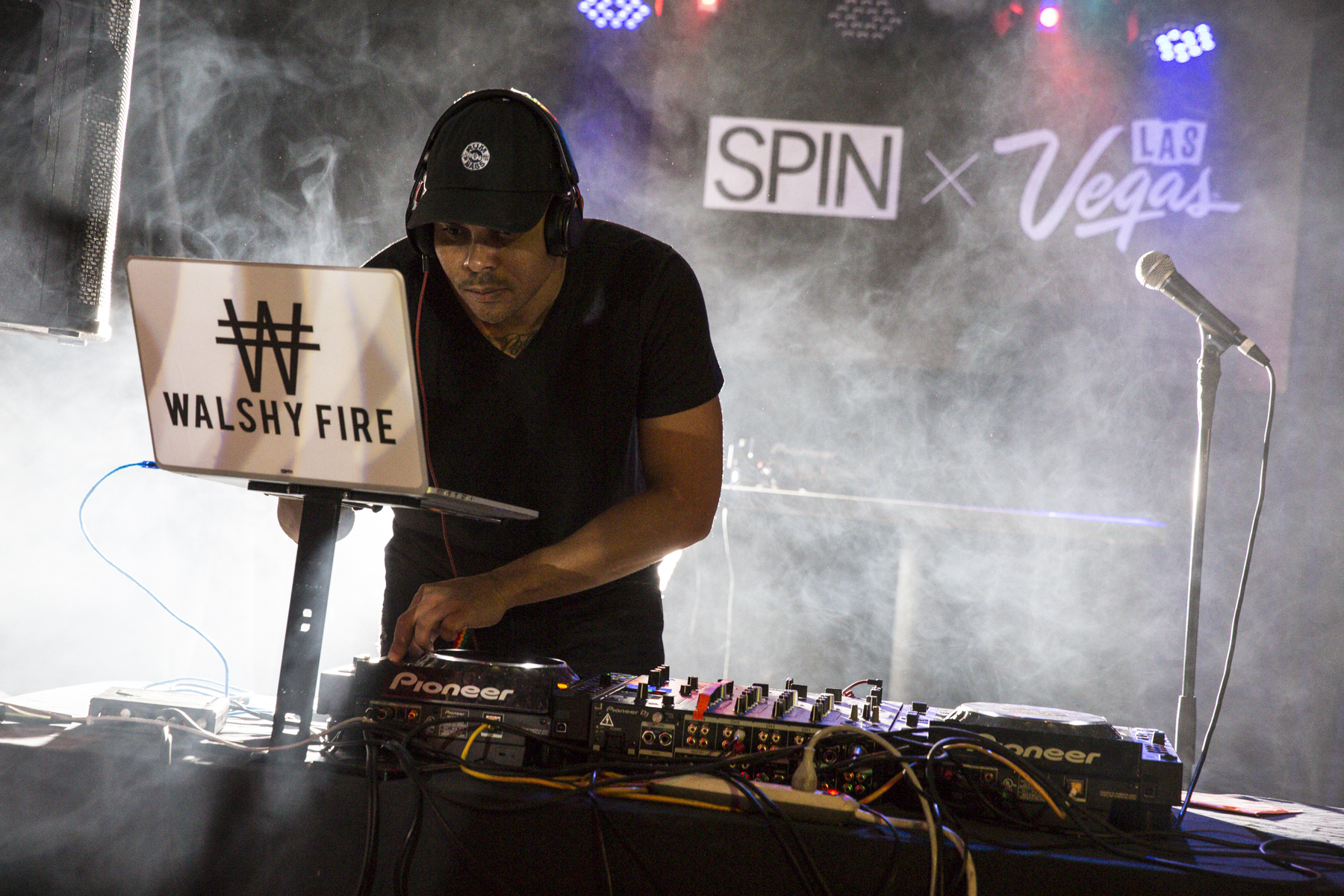 A few blocks down, and on a seemingly random side street, a long line snakes in front of the Bunkhouse Saloon, a funky indoor/outdoor western bar. Such was the scene on Thursday, May 11, when SPIN took over the space for a special event featuring performances from British electro-dance sensation AlunaGeorge and DJ Walshy Fire, best known as a member of EDM super-group, Major Lazer.
The line moves quickly, and inside the Bunkhouse is soon packed with a vibrant, 21+ cosmopolitan crowd eager to experience what the night has to offer. There doesn't seem to be a typical tourist in sight, with the scene thick with locals and a smattering of party people in from Los Angeles and beyond for a chance to see a private performance from AlunaGeorge and Walshy Fire, complete with open bar and snacks.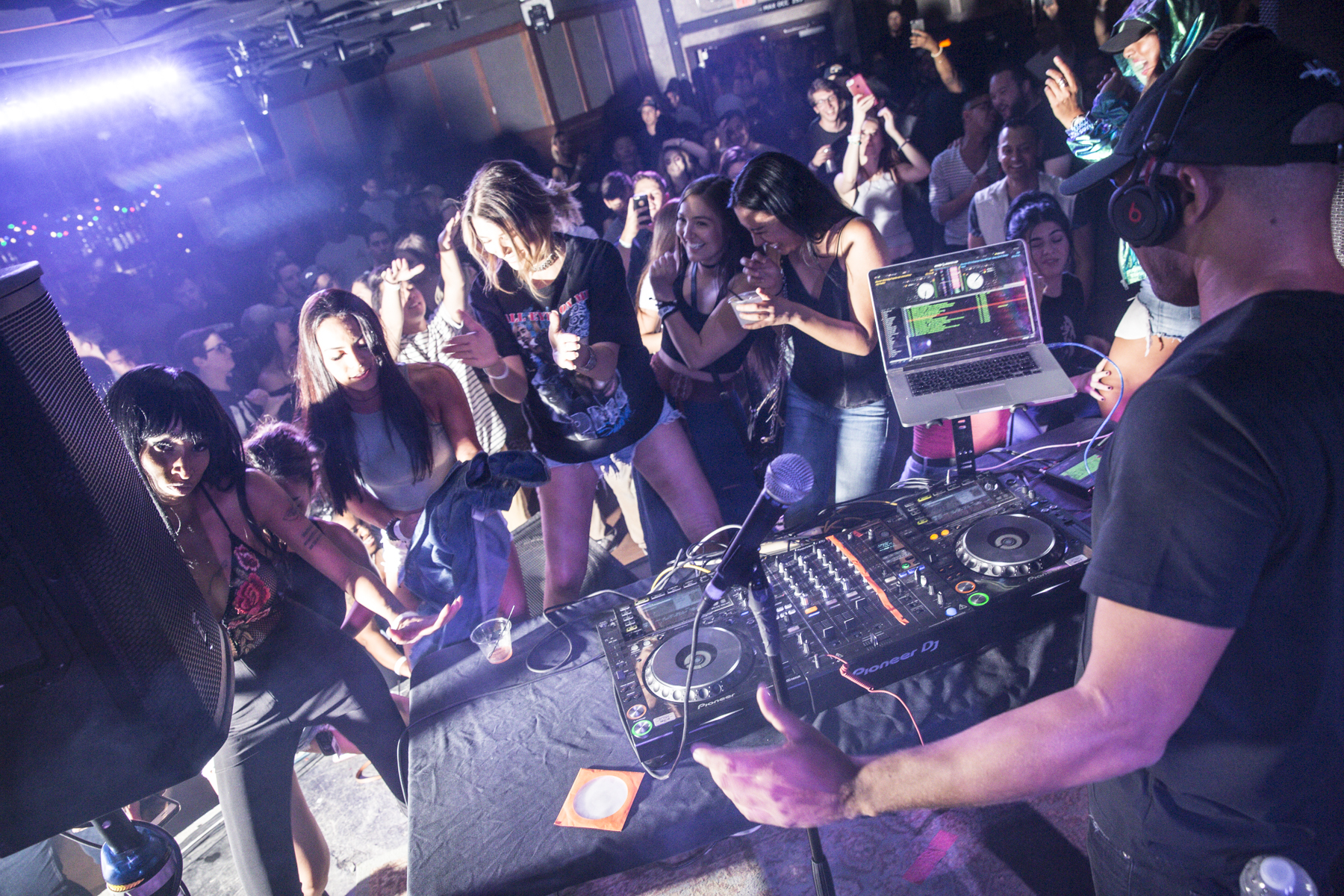 "I like this off Strip Vegas vibe," Walshy Fire announced on the mic, inviting women to come onstage and dance with him. The Major Lazer fans in attendance make themselves known when he spins the group's biggest hit, "Lean On," to the most rapturous response of the DJ's set. Reaching back for some "ghetto classics" from Three 6 Mafia "for everybody that's over the age of 23," he joked, ending the set with another Major Lazer favorite, "Get Free," before relinquishing the stage for AlunaGeorge.
Emerging with two dancers in tow, lead singer Aluna Francis captivated the crowd with her contagious energy and powerful performance. Opening with "Together," a song she made with breakout DJ/producer Kaytranada. Running through more fan favorites like "Automatic," "I'm in Control," and her collaboration with Disclosure, "White Noise," the song "My Blood" inspires one young female devotee to jump onstage and sing with Francis, who rolled with it and even allowed the smitten fan to hug and dance with her.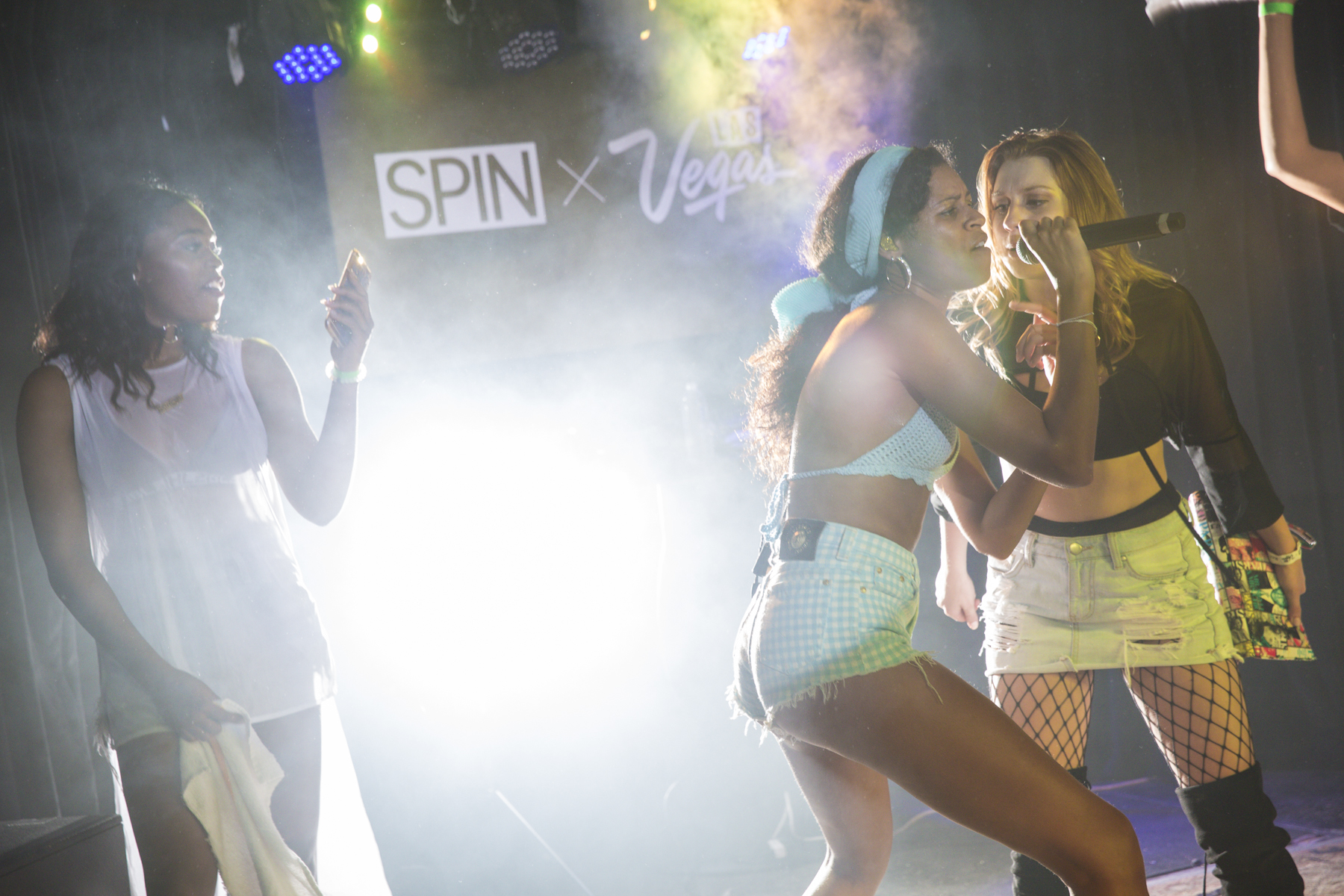 After wrapping up the triumphant performance, AlunaGeorge is trailed by a pack of fans that follow her behind the club for selfies and autographs before being whisked away down an alley to the band's trailer.
The party at the Bunkhouse Saloon continued to rage, with party people enjoying the warm night air and basking in the moment of New Vegas, where the hottest party of the night can happen on a Thursday night well off the beaten path and in the most unexpected corners of the city. Experience it.