It was the perfect storm of party convergence. SXSW, spring break and St. Patrick's Day all collided on the final Friday of Austin's annual music conference. The downtown city streets were overrun with green, as party people made their way to the myriad events happening around town. The Mazda Studio at Empire was in full swing early, with SPIN holding down the fort all day, night and well into the early morning hours of Saturday. Along the way, a cavalcade of great music from emerging acts and established icons alike provided the perfect end-of-the-line soundtrack.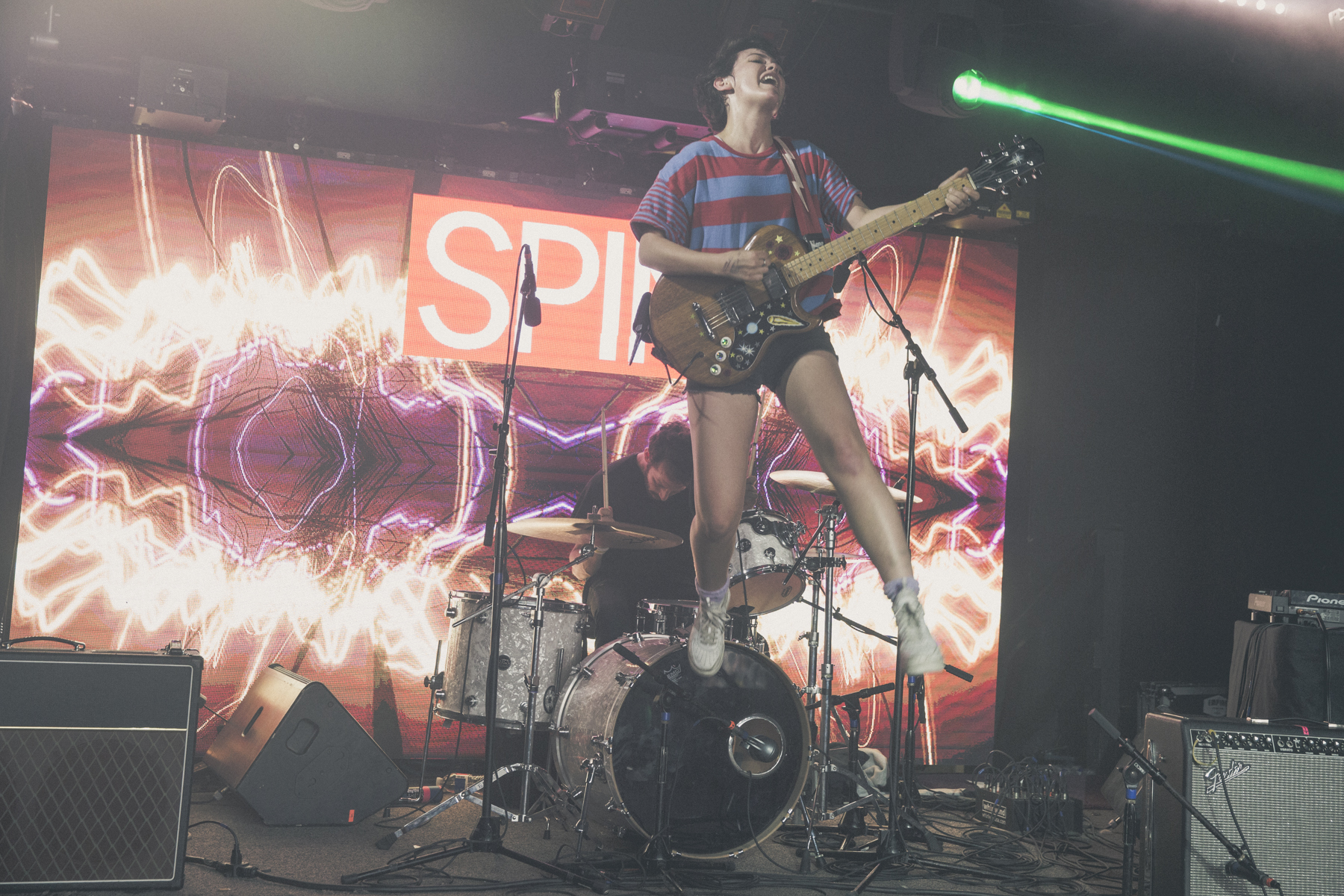 Diet Cig
"I love listening to EDM before my sets," shouted Diet Cig frontwoman Alex Luciano after taking the stage to the machine-gun beats of Chicago's TEKLIFE DJs Spinn and DJ Taye to kick off the day. "It gets me feeling really good!" Feeling good is what Diet Cig's set was all about, chock full of bouncy, upbeat energy and grungy but melodic tunes. It was also an all-inclusive set, with Luciano declaring the show a safer space and promising to stop the proceedings if anyone felt uncomfortable or in danger at any point. She's also quite the comedian, telling dirty jokes about Jesus and Lenny Kravtitz between tunes like "Tummy Ache" and "Scene Sick."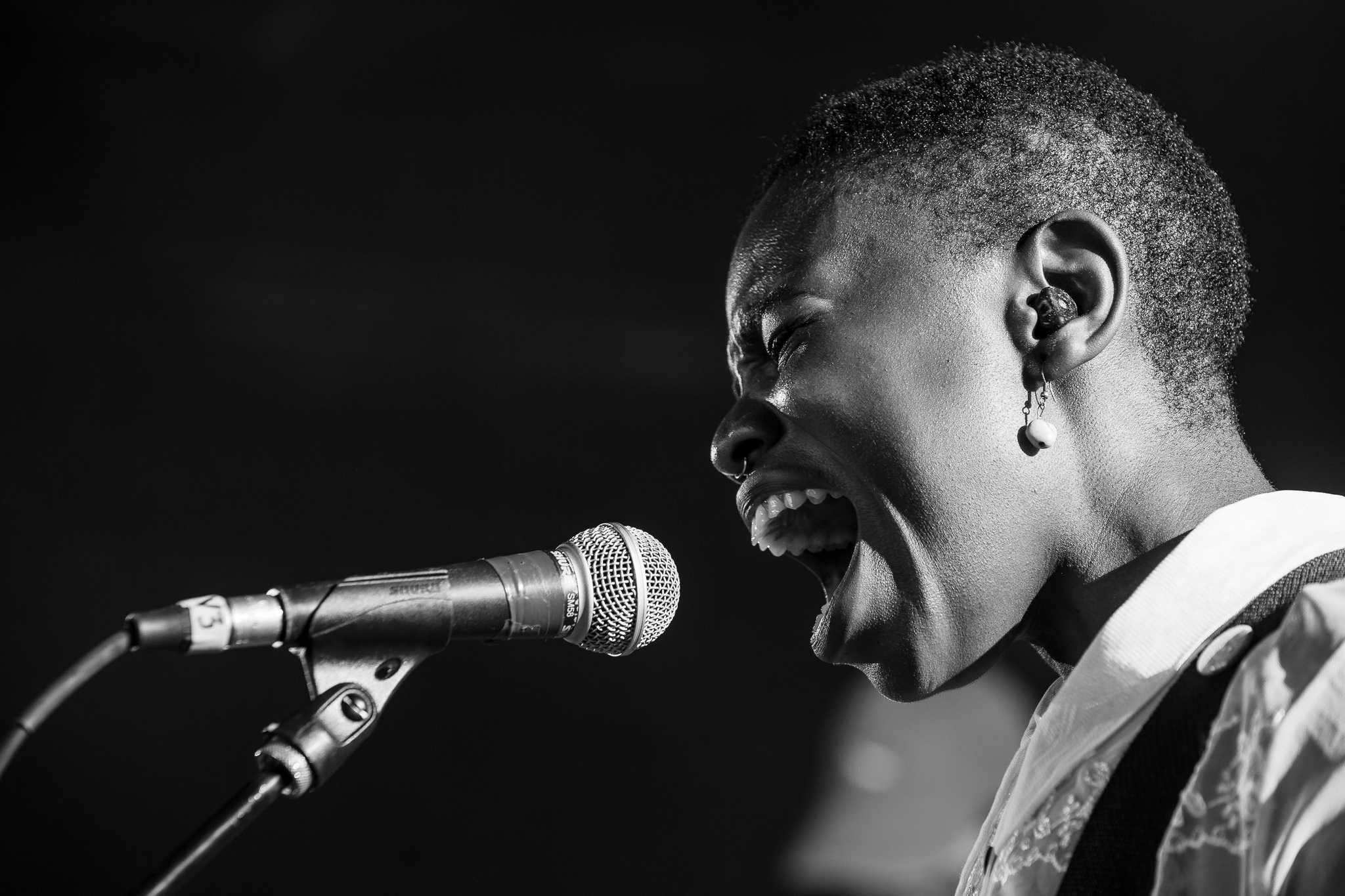 Vagabon
One of the most intriguing sets of the week came from Lætitia Tamko (a.k.a. Vagabon). Originally from Cameroon, Tamko's earnest and heartfelt indie rock feels emo in a good way. Accompanied mostly by bass and drums, she also took stark solo turns with just her guitar and a drum machine, highlighting her beautiful vocals. The band showcased songs from the critically acclaimed Infinite Worlds full-length, including the standout track, "Cleaning House."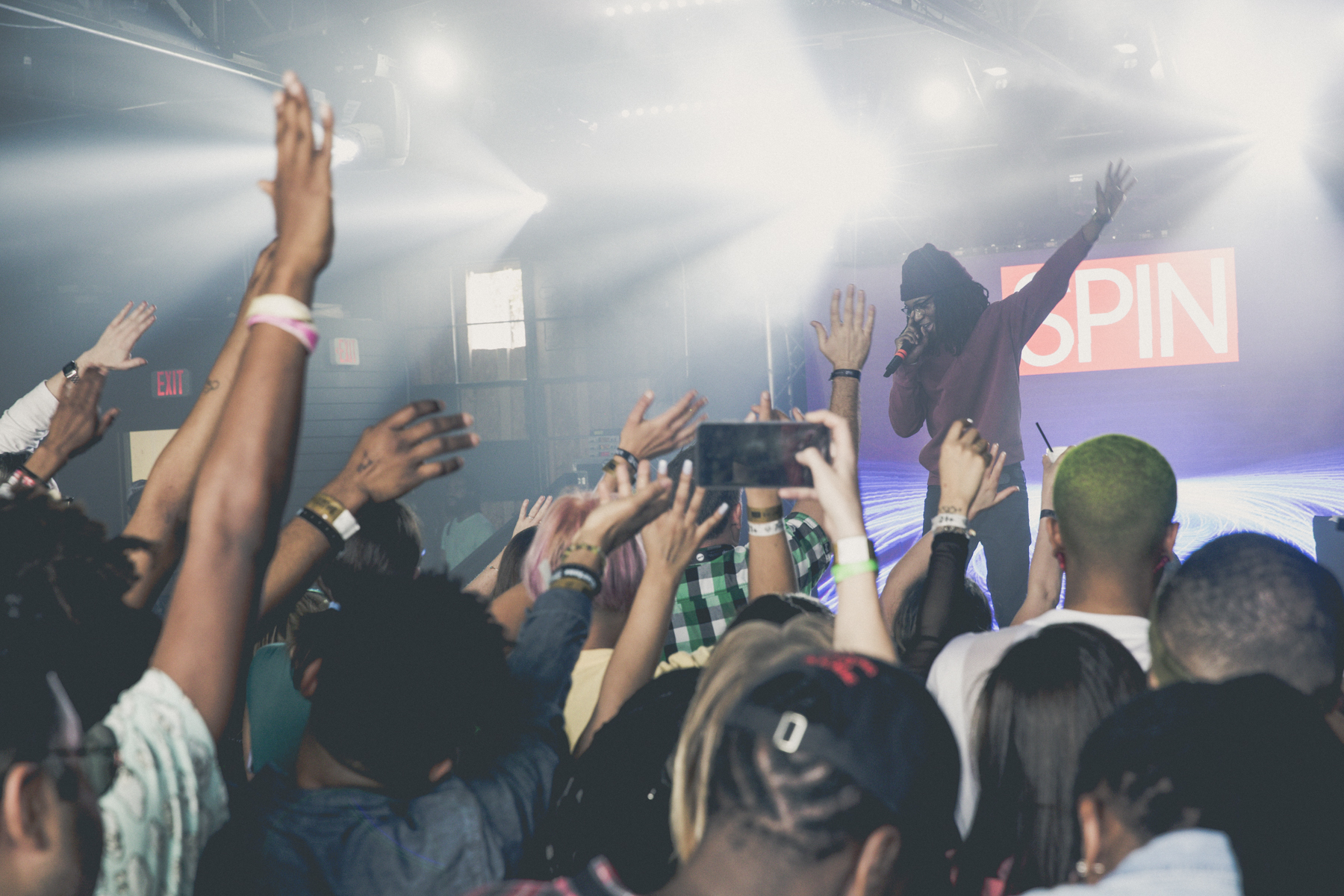 Saba
Before Kelela's heavy-lidded love-fest, Chicago rapper Saba brought the turn up. Positive energy abounded as he bounced out tracks like "Stoney," "GPS," and "World in My Hands." Winning the crowd over with his affable personality and clean rhyme style, he even displayed some boy-band moves complete with backup dancers for "Symmetry" from his 2016 release, Bucket List Project. With DJ Dam Dam in tow, a highlight from Saba's set included a reprise of his verse on hometown pal Chance the Rapper's single, "Angels."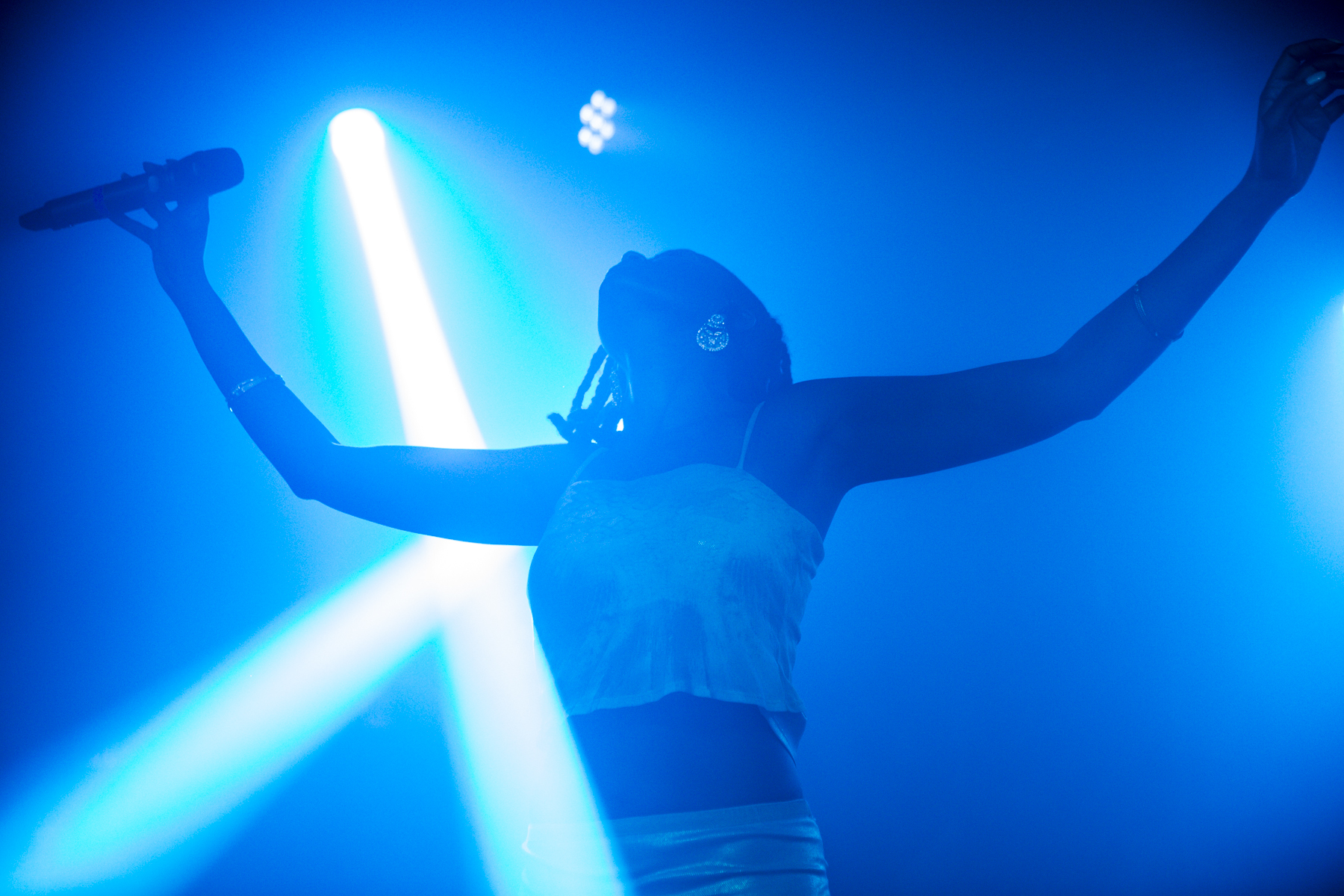 Kelela
Daytime headliner Kelela made a dramatic entrance promptly at 4:20 onto a smoke-filled stage to the screams of her devoted fans who posted up to catch her only SXSW 2017 performance. Opening with "The Message," she cooed through a dreamy and atmospheric performance to prove a very specific point. "People think it's a basic art form," the singer declared, "but I'm here to show you the range and breadth of R&B music." Thick with sensual seductions like "Gomenasai," "All the Way Down," and  "The High" before winding up with the one-two punch of  "Rewind" and "Bankhead," Kelela's take on R&B left a decided and panoramic impression on everyone in the building.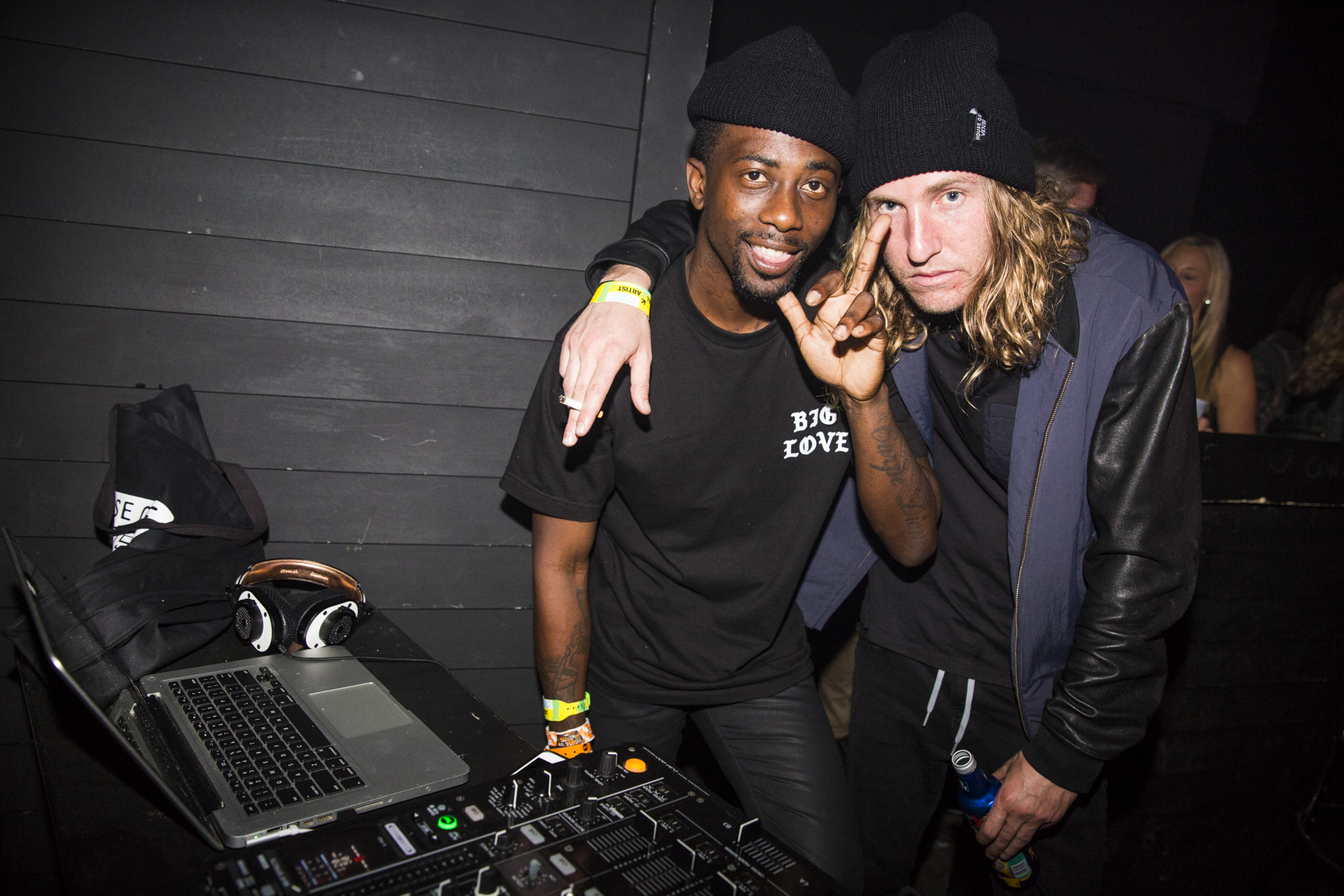 Zipper Club
Heading into the grand finale of the week on Friday night, the TEKLIFE DJs were followed by a new crew of guest DJs for the night: Zipper Club. Featuring Mason James of Cerebral Ballzy, Lissy Trullie and Damar Davis, the trio spun a crowd-pleasing mix of alt-rock classics from Joy Division, the Smiths, New Order and David Bowie. They did throw in a few curveballs, including an unexpected spin of Rod Stewart's 1981 hit, "Young Turks."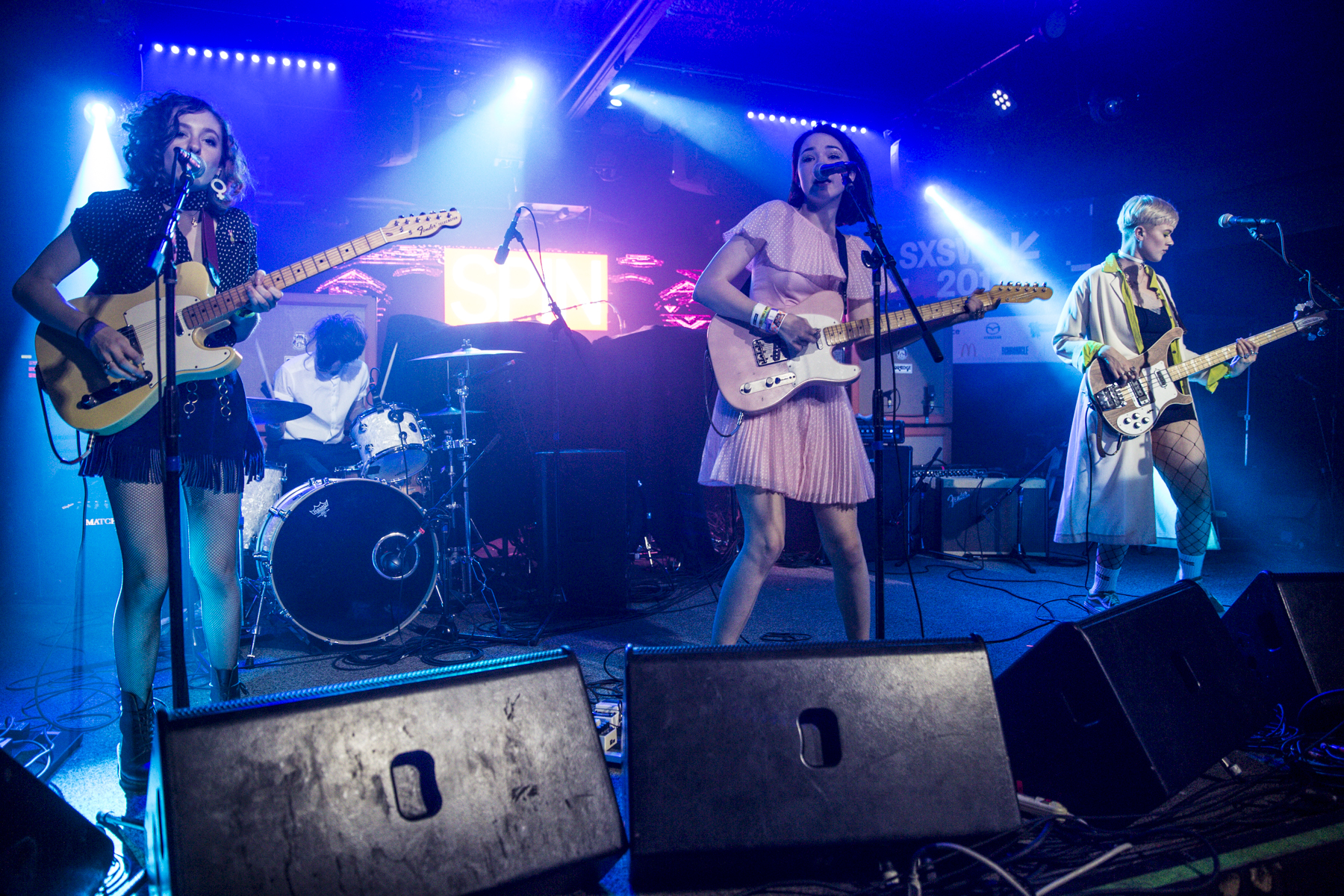 The Regrettes
You're never too young to rock'n'roll, a point proven by this spiky band of mostly female teenage garage rockers (the drummer is a guy, but we won't hold that against him). Charging through fast, concentrated energy-blast songs including "I Don't Like You" and "A Living Human Girl," the fresh-faced combo pulled liberally from their debut album, Feel Your Feelings Fool! Playing with a precision expected from a band twice their age, the young band more than held their own for the growing crowd of metal-heads.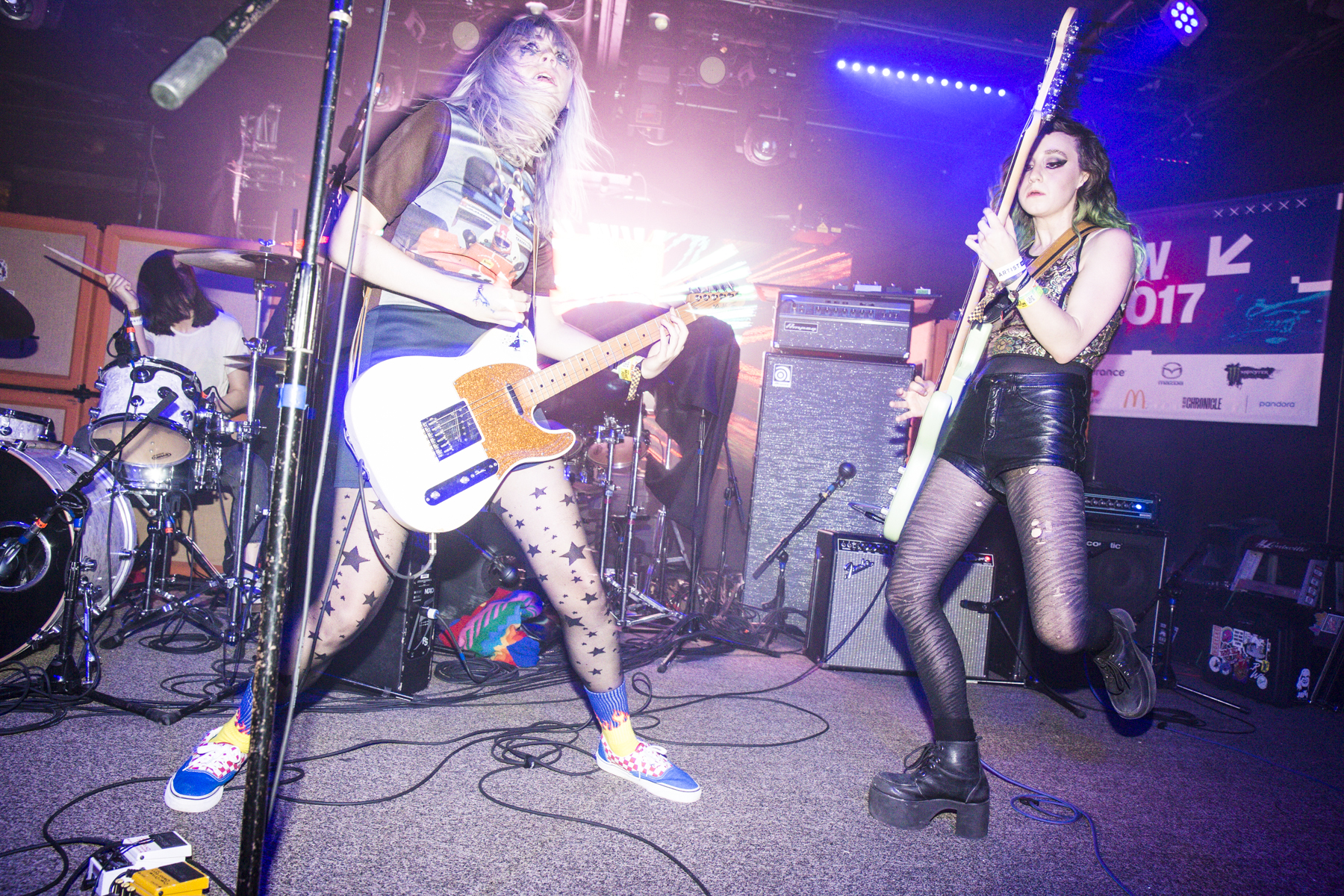 Potty Mouth
This L.A. (by way of Massachusetts) glam pop-punk outfit is all about bringing the noise. Turning up melodic and high-octane tunes like "Long Haul" and "Cherry Picking," the aggressive and colorful crew got a sea of heads banging down front as more and more Mastodon fans piled up in front of the stage. Their upcoming album will definitely be one to watch out for.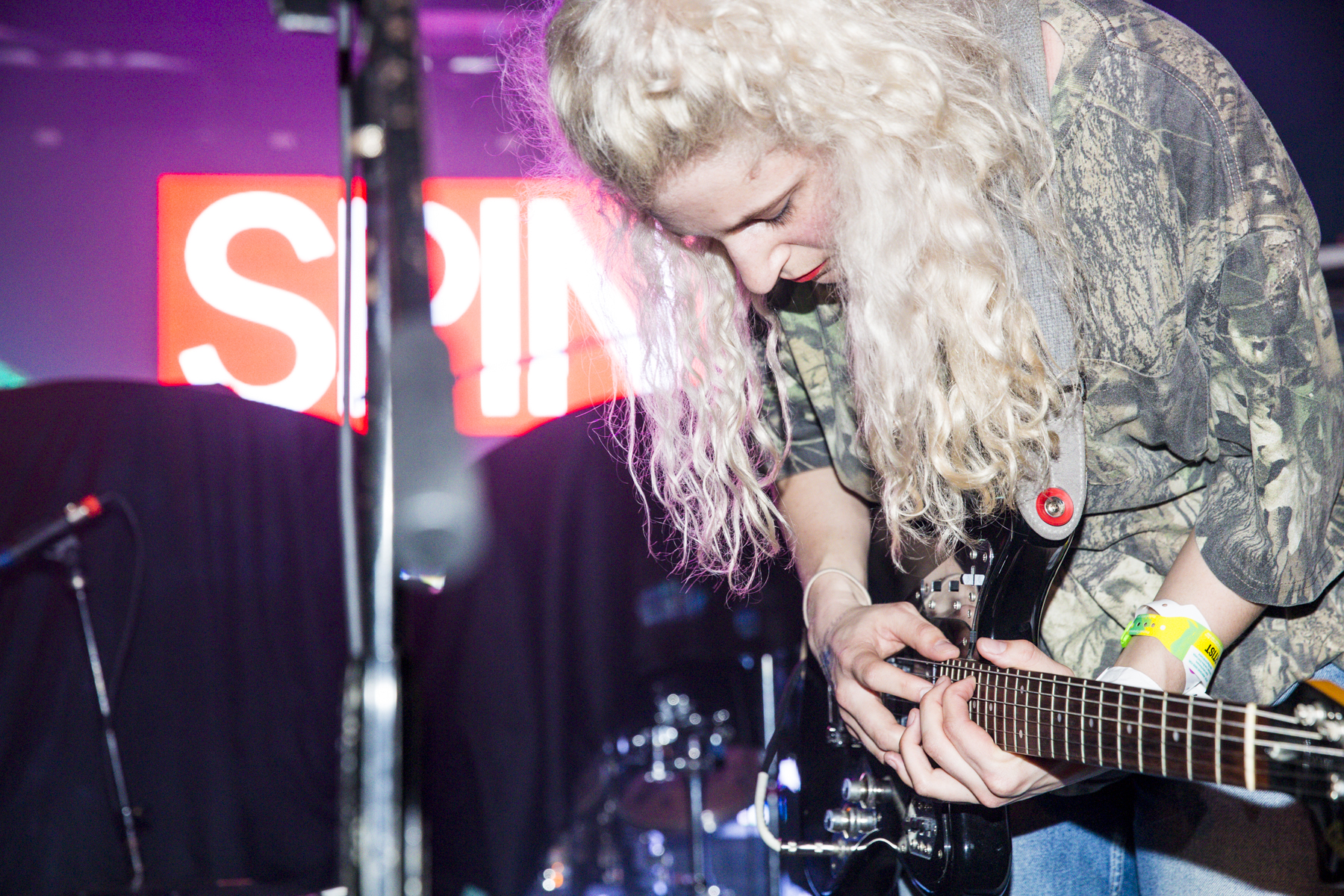 Chastity Belt
Coming straight out of Walla Walla, Washington, this ladies-only outfit trade in the brand of introspective and jangly guitar indie rock personified by early R.E.M. Picking out new songs like "Different Now" and more from an upcoming summer release, they switched things up on one such tune with the lead singer and drummer trading places. Moody and melancholy, the band's 3 a.m. college radio vibe was a nice change-up.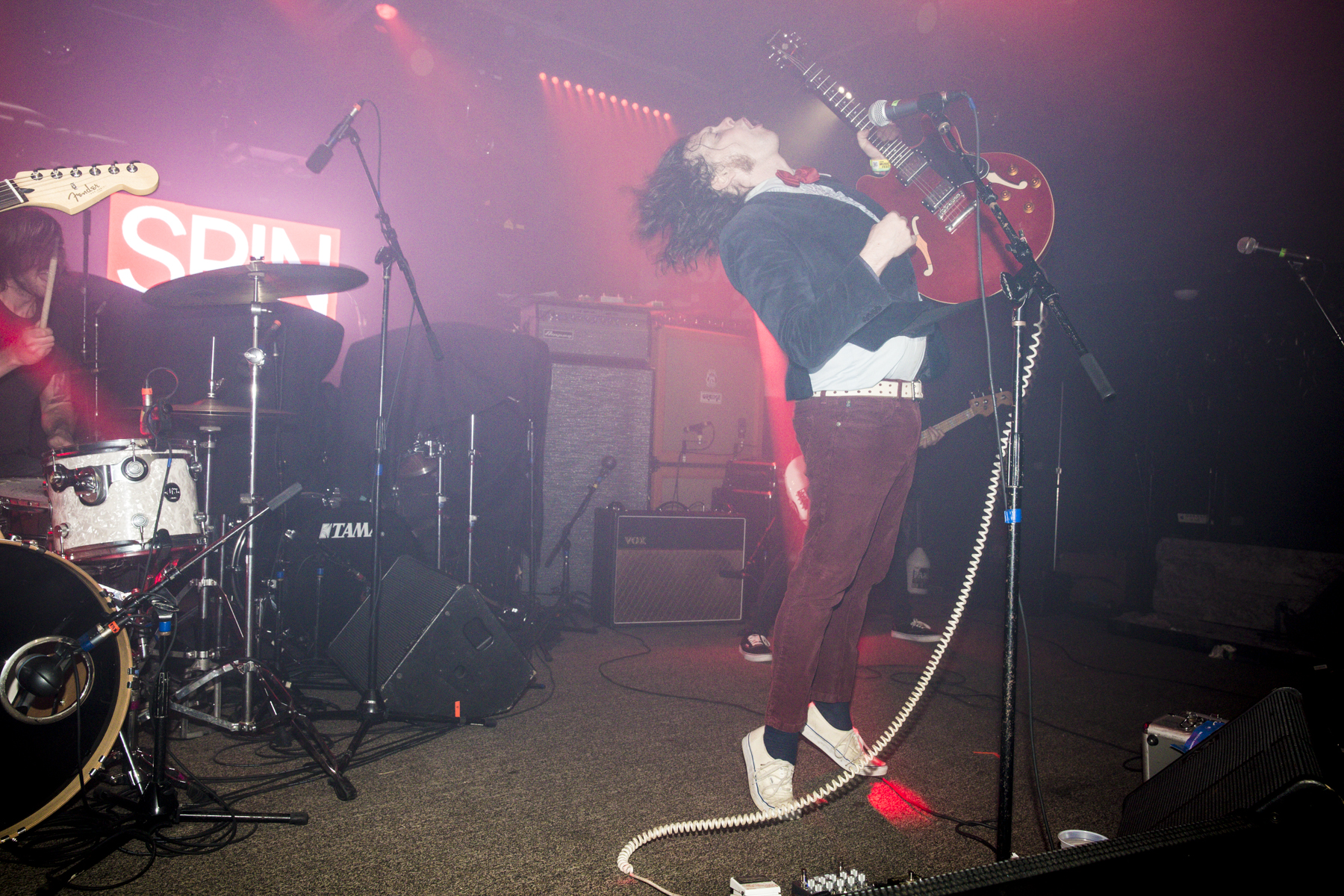 Beach Slang
It was back to the garage when Beach Slag hit the stage. "We are here to punch you straight in the heart," announced frontman James Alex before the band launched into "Noisy Heart." Grinding out bruising and emotional jams akin to the Replacements and Husker Du, teases of Santana's "Smooth" and Blue Oyster Cult's "Don't Fear the Reaper" gave way to a killer version of the Pixies' classic, "Where is My Mind."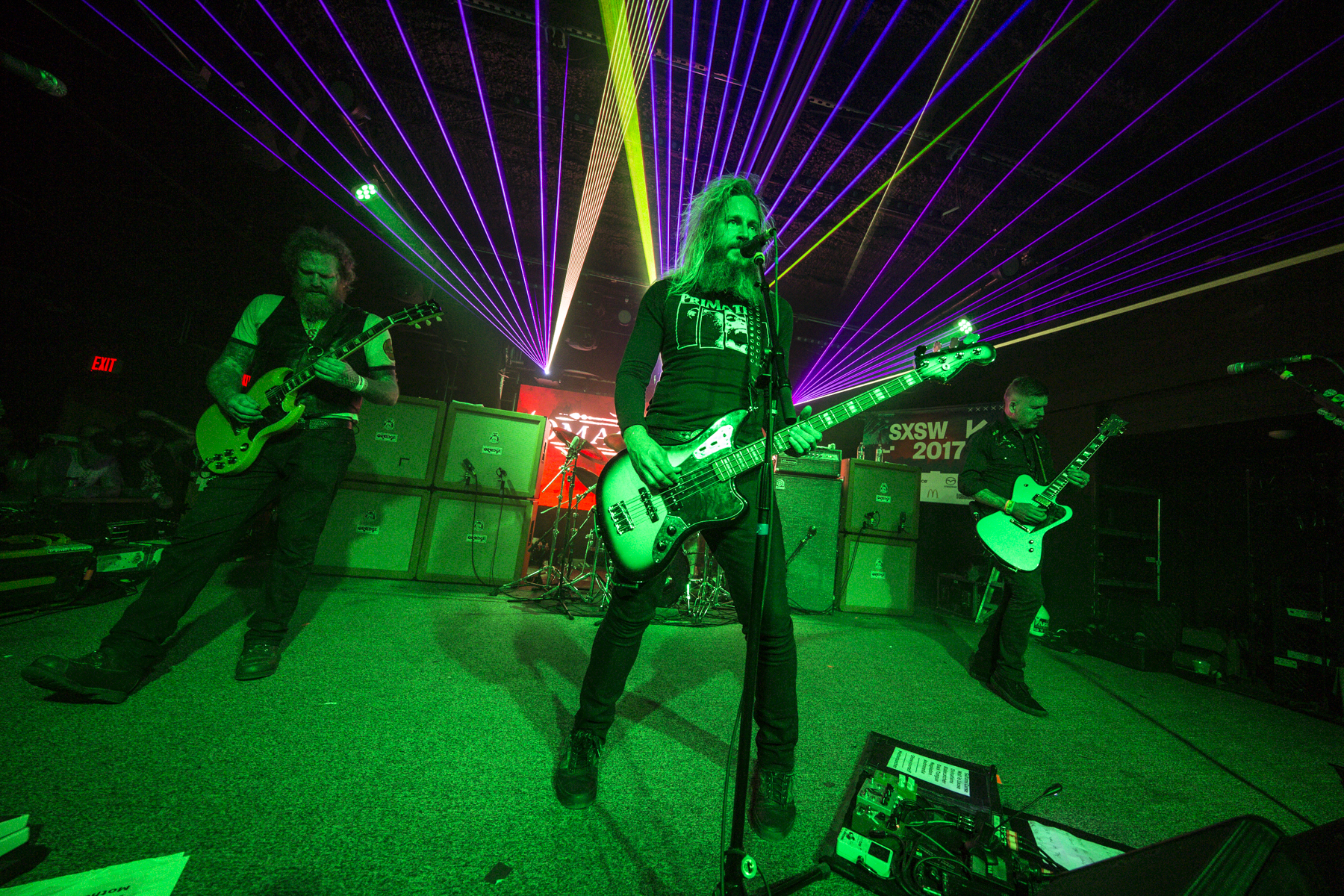 Mastodon
Anticipation for the veritable gods of thunder was running high all night long, and the Atlanta metal lords did not disappoint in the least. Hitting the stage with a barrage of lasers, they tore through a punishing set full of blistering dual-guitar leads and fan favorites including "Sultan's Curse," "Divinations" and "Mother Puncher" Playing for the first time in over six months — and with a new album Emperor of Sand set to drop in just a couple of week — they pulled out new tracks "Sultan's Curse," "Andromeda," and "Show Yourself" to whet the crowd's appetite for upcoming destruction.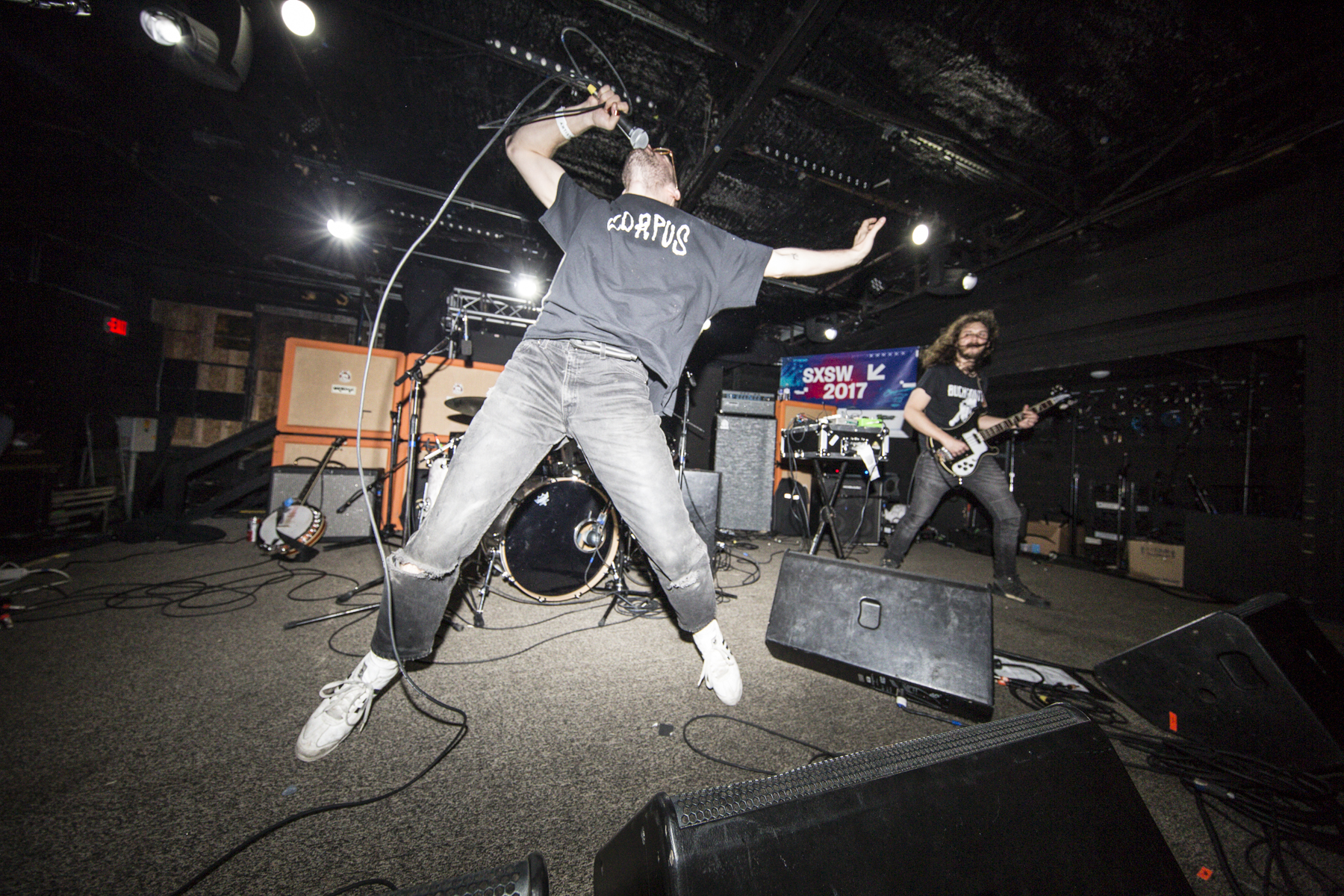 Show Me the Body
Calling this trio of NYC punks confrontational would be an understatement. All rage, noise and aggression, they absolutely crushed what was left of the post-Mastodon masses in a most dramatic fashion. Frontman Julian Cashwan Pratt assaulted the crowd with energy, demanding that fans ignore the barricade and rush the stage, much to the chagrin of security (he would later graciously make nice with security). He even broke out a banjo, on which he conjured violent distorted riffs. Their barrage of sound incited a swirling mosh pit, which included singer Lizzo banging her head to the tuneful noise.