Run the Jewels 3 was already made available on digital platforms on Christmas Eve, but today sees the album's physical release. In conjunction, the duo has released a new augmented reality app punningly titled ARTJ.
Run the Jewels Go! it is not: The new app specifically augments art from RTJ3's physical copies (vinyl and CD) and digital content. I don't have the physical copy, but I do have the Internet. Here's some of the goodies:
The RTJ3 cover gets you a trailer featuring the critical accolades. (Mine isn't included, but I won't be petty.)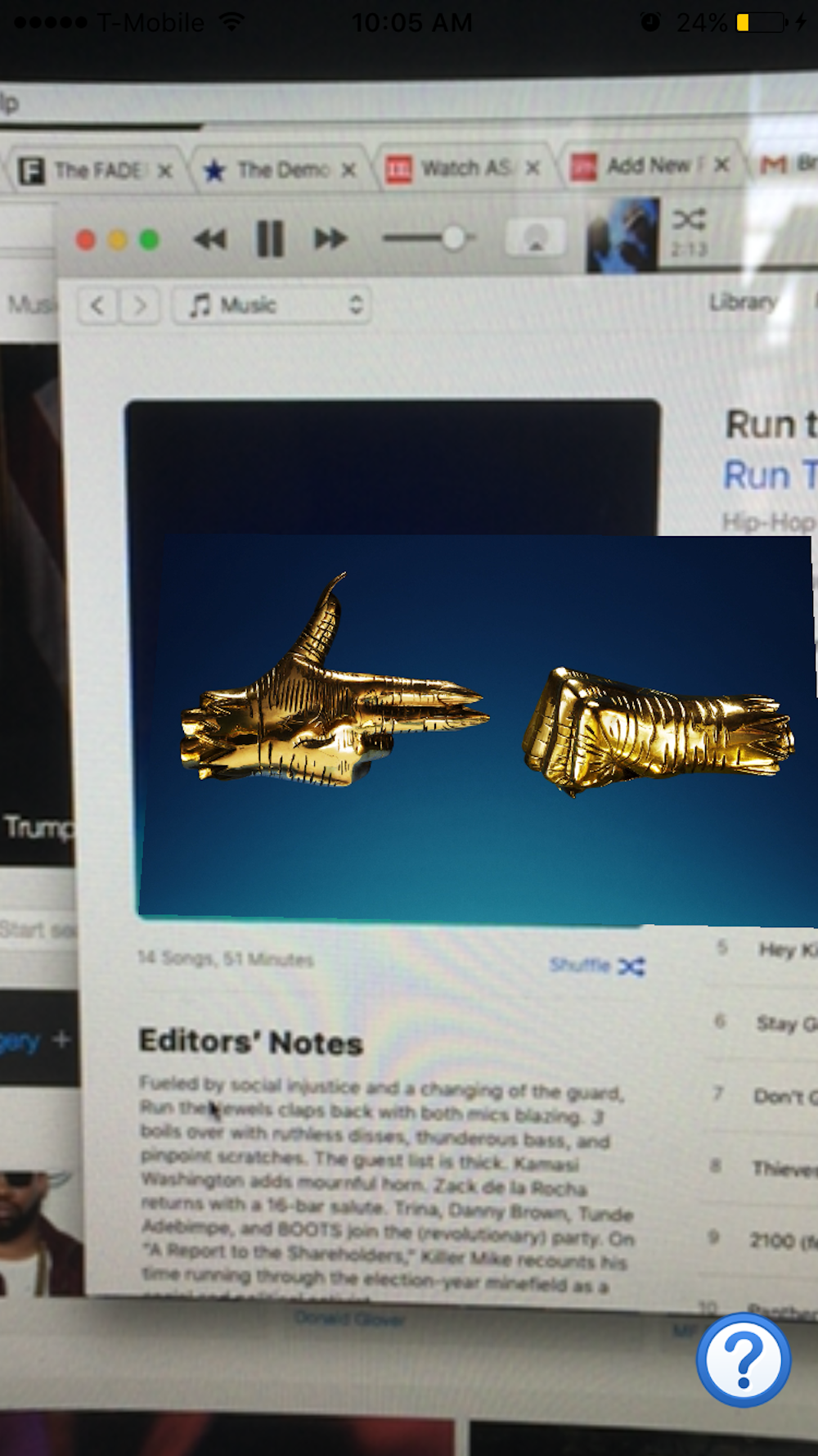 An animated version of the inside photography: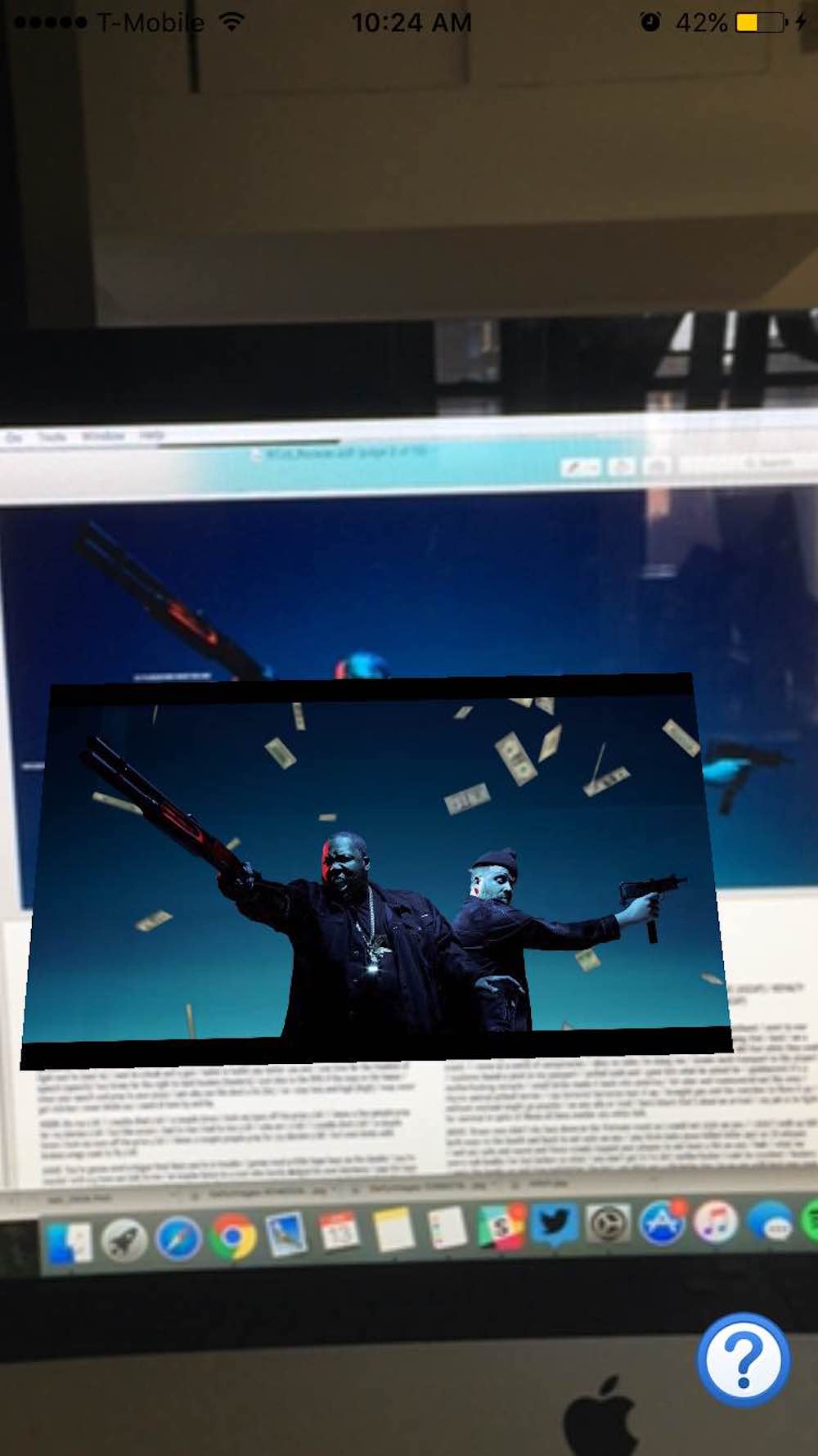 RTJ3's thank you page with a bundle of bloodied bandages: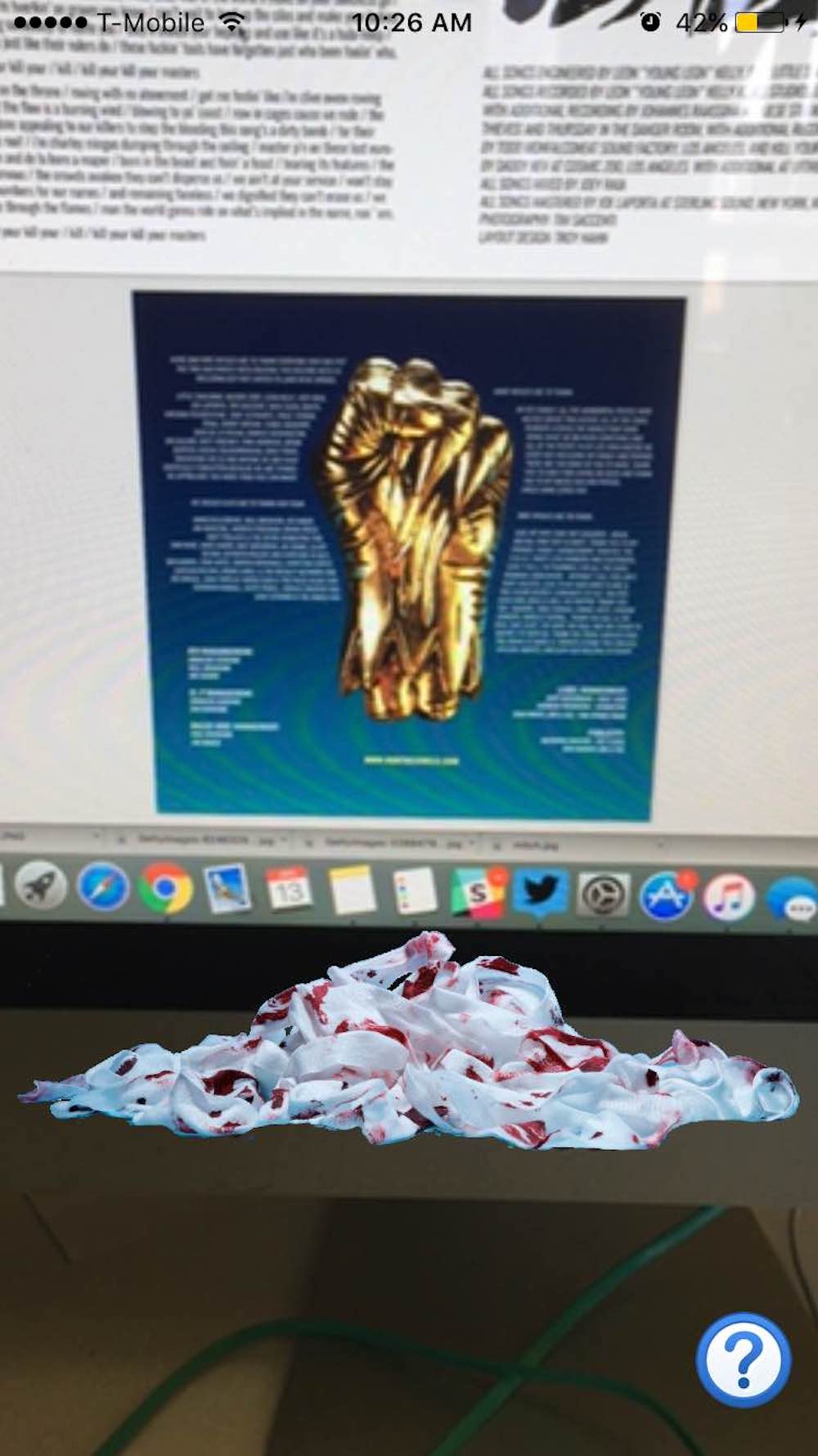 It's a fine app, but a bit of a missed opportunity to catch fuckboys with Pokéballs. Anyways, download ARTJ here and watch the demo below.