Indie rock's prolific psych-shredders Thee Oh Sees are ready to melt faces once again with their 11th full-length in eight years, A Weird Exits. Just over a year since 2015's Mutilator Defeated at Last comes a record that wishes good riddance to the band's short-lived devotion to sonic diversity. In one 40-minute swoop, Thee Oh Sees jam incessantly — and more often than not, wordlessly. Frontman John Dwyer amps up the fuzz and grit tenfold to best mimic the group's renowned live shows, particularly on cuts like the ruthless "Gelatinous Cube" and amusingly titled "Ticklish Warrior." Though Dwyer is always to credit for the band's destructiveness, the double-drummer combo of Ryan Moutinho and Dan Rincon provide an extra oomph that brings the recording to life, even listened to on a pair of s**tty headphones.
In the rare pockets of A Weird Exits where face-melting isn't the primary goal, Dwyer conducts sprawling hypnosis. "Crawl Out From the Fall Out" is the best example: a drowsy track that clocks in just under eight minutes, building up elements (a hi-hat, a bass, a guitar, another guitar, and some whispering) just to break them back down as the song winds to a close. Thee Oh Sees certainly specialize in loud, but aren't afraid to dabble in calmer corners.
Stream the album here before its release this Friday, pre-order the physical release from the Castle Face site, and check out the dates for the band's massive fall tour below.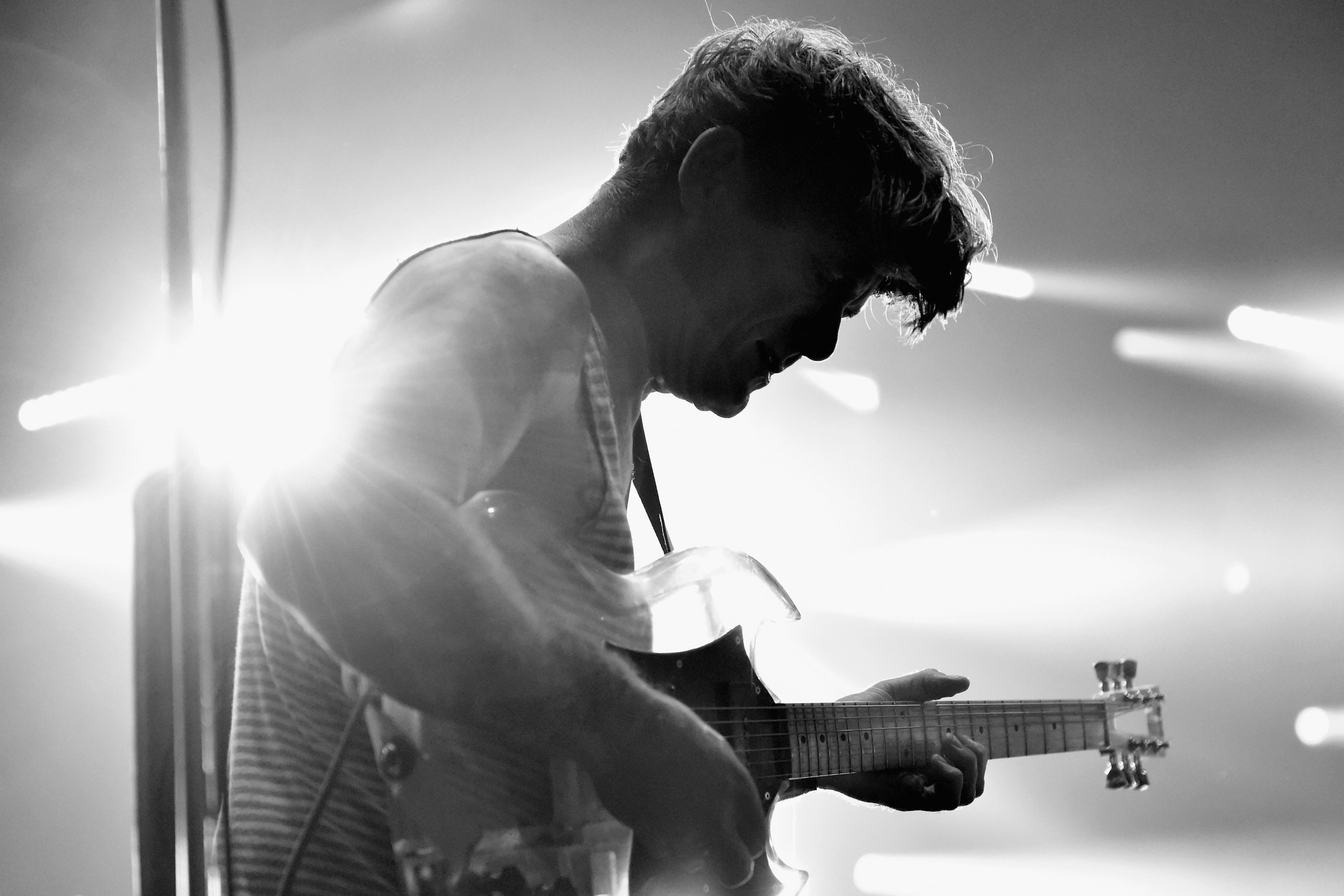 Thee Oh Sees tour dates:
August 11 – Los Angeles, CA @ Teragram Ballroom
August 14 – Helsinki, Finland @ Flow Festival
August 16 – Stockholm, Sweden @ Debaser
August 18 – Paredes, Portugal @ Paredes de Coura festival
August 19 – Hasselt, Belgium @ Pukkelpop
August 20 – Berlin, Germany @ Columbia Theatre
August 21 – Biddinghuizen, Netherlands @ Low Land Festival
August 23 – Praha, Czech Republic @ Futurum Music Bar
August 24 – Zurich, Czech Republic @ Mascotte*
August 25 – Geneva, Switzerland @ Palp Festival *
August 26 – Asolo, Italy @ Amo Festival
August 27 – Ravenna, Italy @ Hana-Bi
August 31 – Tel Aviv, Israel @ Arena
September 2 – London, U.K. @ Coronet !*
September 3 – Leeds, U.K. @ University Stylus !*
September 4 – Dorset, U.K. @ End of the Road Festival
September 6 – Biarritz, France @ Atabal *
September 8 – Valada, Portugal @ Reverence Festival
September 9 – Granada, Spain @ Planta Benja
September 10 – Benidorm, Spain @ Fuzzville
September 12 – Barcelona, Spain @ Apolo *
September 13 – Toulouse, France @ Bikini *
September 14 – Paris, France @ La Cigale *
September 15 – Lille, France @ Aeronef *
September 27 – Mexico City, Mexico @ Foro Indie Rocks
October 8 – Miami, FL @ III Points Festival
October 14-16 – Joshua Tree, CA @ Desert Daze 2016
November 1 – Tucson, AZ @ Rialto Theatre
November 2 – El Paso, TX @ Lowbrow Palace
November 4 – Sherwood Forest Faire, TX @ Sound on Sound Festival
November 5 – New Orleans, LA @ One Eyed Jack's #
November 6 – Memphis, TN @ The Hi Tone Cafe #
November 7 – Nashville, TN @ Mercy Lounge #
November 9 – Asheville, NC @ Grey Eagle Tavern & Music Hall #
November 10 – Philadelphia, PA @ Underground Arts ^
November 11 – New York, NY @ Bowery Ballroom
November 13 – Brooklyn, NY @ Warsaw ^
November 15 – Providence, RI @ Aurora ^
November 16 – Montreal, QC @ La Tulipe
November 17 – Toronto, ON @ Danforth Music Hall
November 18 – Cleveland, OH @ Beachland Ballroom
November 19 – Chicago, IL @ Thalia Hall
November 23 – Missoula, MT @ Stage 112
November 25 – Seattle, WA @ Neumos %
November 26 – Vancouver, BC @ Rickshaw Theatre %
November 29 – San Francisco, CA @ The Chapel %
November 30 – San Francisco, CA @ The Chapel %
# Amplified Heat
^ Straight Arrows
% Alex Cameron
* Magnetix
! Blind Shake