This month at SXSW, the Mexico City/Berlin-based Exploded View will officially perform for the first time as a band. Three-fourths of the outfit initially played together as the backing band for political journalist-turned-musician Anika (who released a cover of "99 Red Balloons" this week with Invada Allstars and Portishead's Geoff Barrow). After discovering the potential of their fresh sound and chemistry, the group decided to explore it further.
Crocodiles producer Martin Thulin, synth-smith Hugo Quezada of Robota, and Hector Melgarejo of Jessy Bulbo joined Anika at the end of 2015 to record their debut album, expected this summer via Sacred Bones, and are sharing their first single, "No More Parties In The Attic." Though the déjà vu-inducing track ("No More Parties In L.A.," anyone?) seems mapped out with it's increasingly-layered textures and rhythms, the entirety of the album was fully improvised and put together with "first-takes only."
Listen to "No More Parties In The Attic" here.
Pre-order the album via the iTunes Store or Bandcamp and check out the single artwork and tour dates below.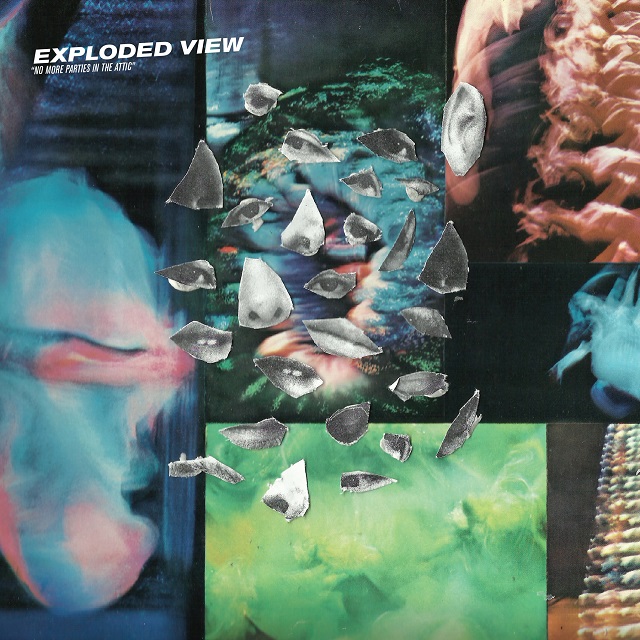 Exploded View tour dates:
March 17 — Austin, TX @ SXSW Hotel Vegas — Sacred Bones Showcase
March 18 — Austin, TX @ SXSW Hotel Vegas — Panache Showcase
March 29 — Mexico City, MX @ Salón Pata Negra Condesa