Our third and final day at Music is Universal styld.by Gap — presented by Universal Music Group and Marriott Rewards — closed in grand style. An excited crowd filled the Marriott convention hall early, staking claim against the stage and in tight circles on the carpet. Maybe it was the onset of the weekend, or the fact that brazenly outspoken rapper Vince Staples was closing the day's set. With a stacked bill including performances from UK songwriter Banners and Grammy-nominated R&B soulsmith BJ the Chicago Kid, there was definitely a buzz in the air.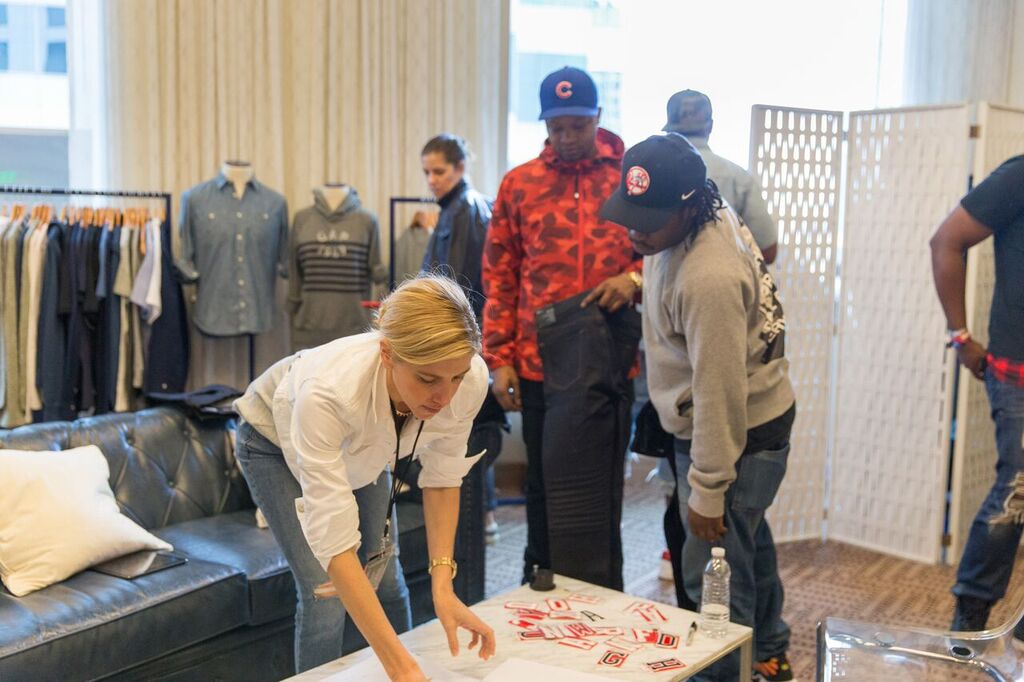 Throughout the week, celebrity stylist Petra Flannery (Emma Stone, Gwen Stefani) has been behind the scenes at Music is Universal, styling many of the artists before they hit the stage. We caught up with Petra as she styled BJ and his crew. "There's a lot of energy that goes on with trying on clothes," said Flannery as BJ darted about the styling room, trying on Gap denim jackets and shirts. "I build off of that." In her element, Petra is the gentle, comforting friend waiting outside the changing room. She doesn't push, but she gets artists out of their comfort zones to experiment with new looks.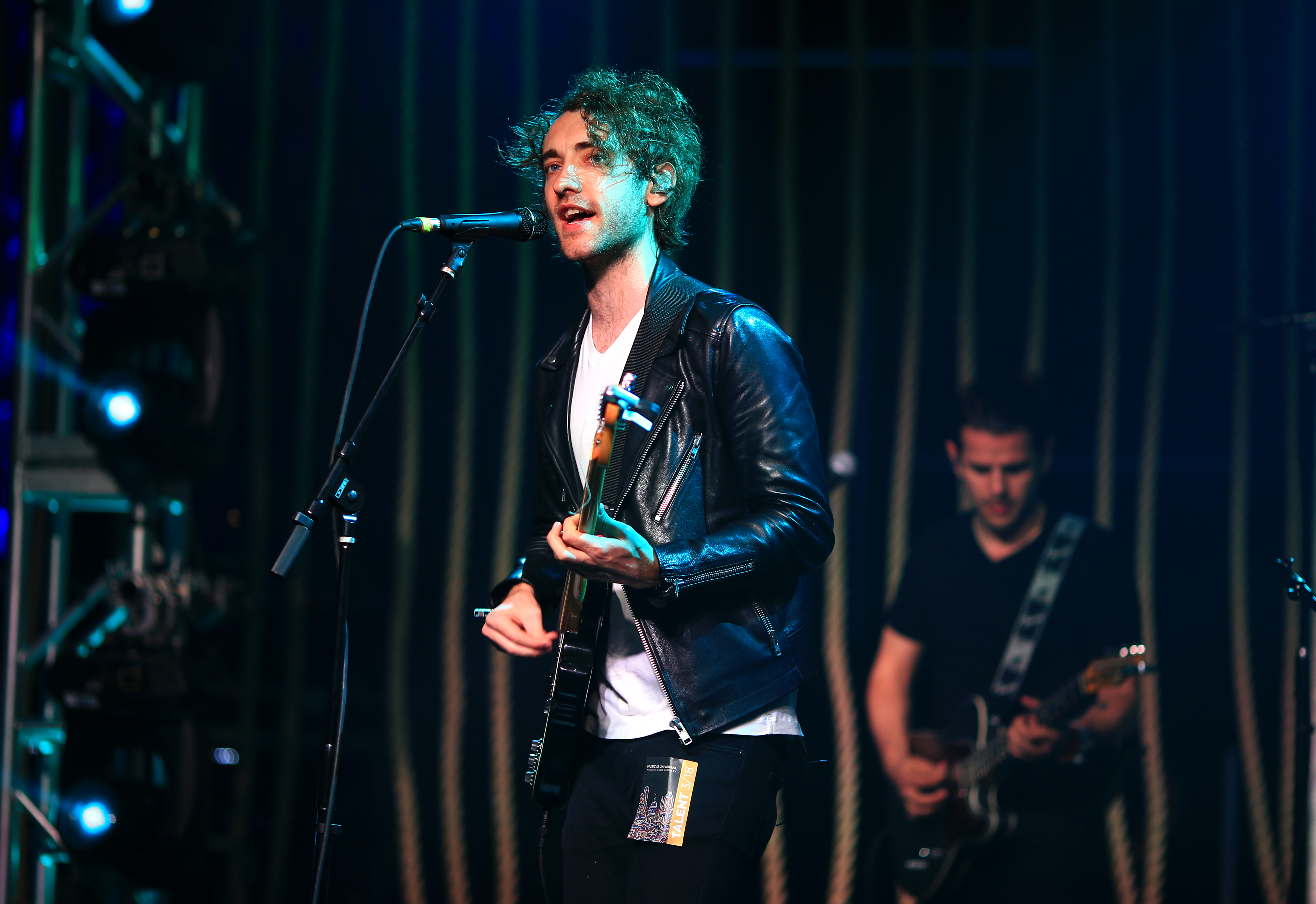 Banners (a.k.a. Mike Nelson) delivered a rousing mid-afternoon set, playing selects from his eponymous debut EP. The singer/songwriter got his start in the Liverpool Anglican Cathedral Choir and it shows, his voice projecting and enveloping the immense convention space. We headed down to the Music is Universal Gap pop-up after the set as our newfound buddy BJ the Chicago Kid sat in for a meet and greet. Fans approached BJ and received warm embraces and handshakes, the artist happily signing autographs and chatting it up with each and every person.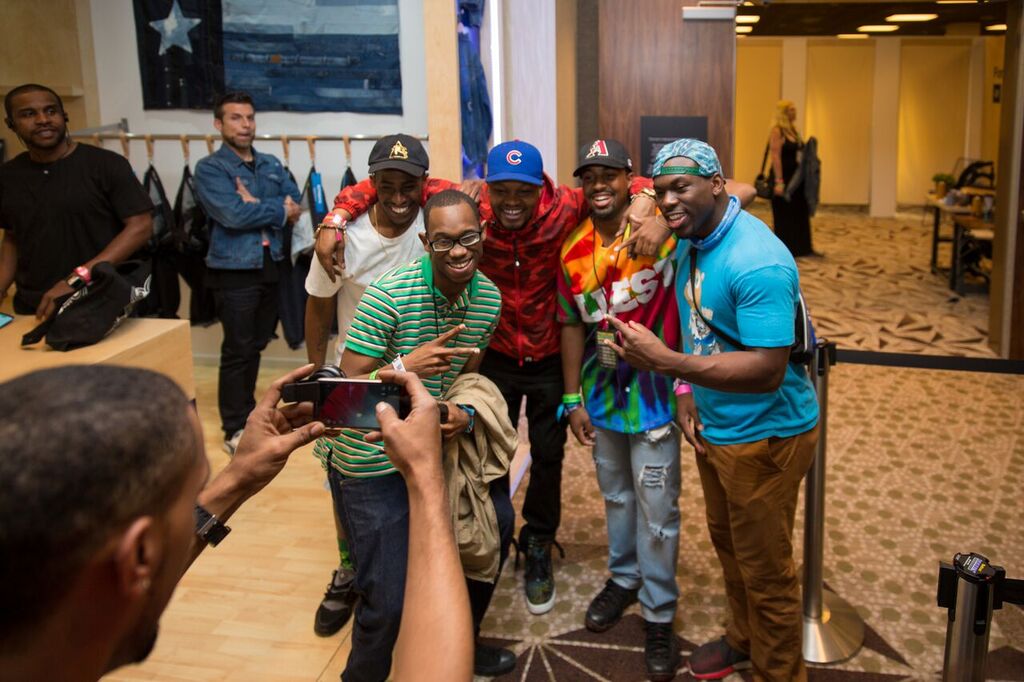 Niykee Heaton was discovered by hip-hop impresario Russell Simmons via her YouTube channel, and along with her music, her hyper-sexual Instagram presence has made her a social media star in her own right. Her seductively sleek set, grimy beats and neo R&B, fired up the crowd, while iPhones raised to capture a triumphant rendition of "NBK" from her Bedroom Tour Playlist. Heaton was the perfect lead-in for Vince Staples, as seduction shifted to sinister beats. The crowd lost it as Staples attacked the stage, his set a veritable best-of from his 2015 breakthrough album Summertime '06. "Lift Me Up" and "Birds & Bees" had fists pumping, but when Staples dropped the beat on "Hang 'N Bang," he incited a slamming mosh pit. It was a proper way to end our week at the Music is Universal event, where fashion and music collided, and mixed genres came together in unison.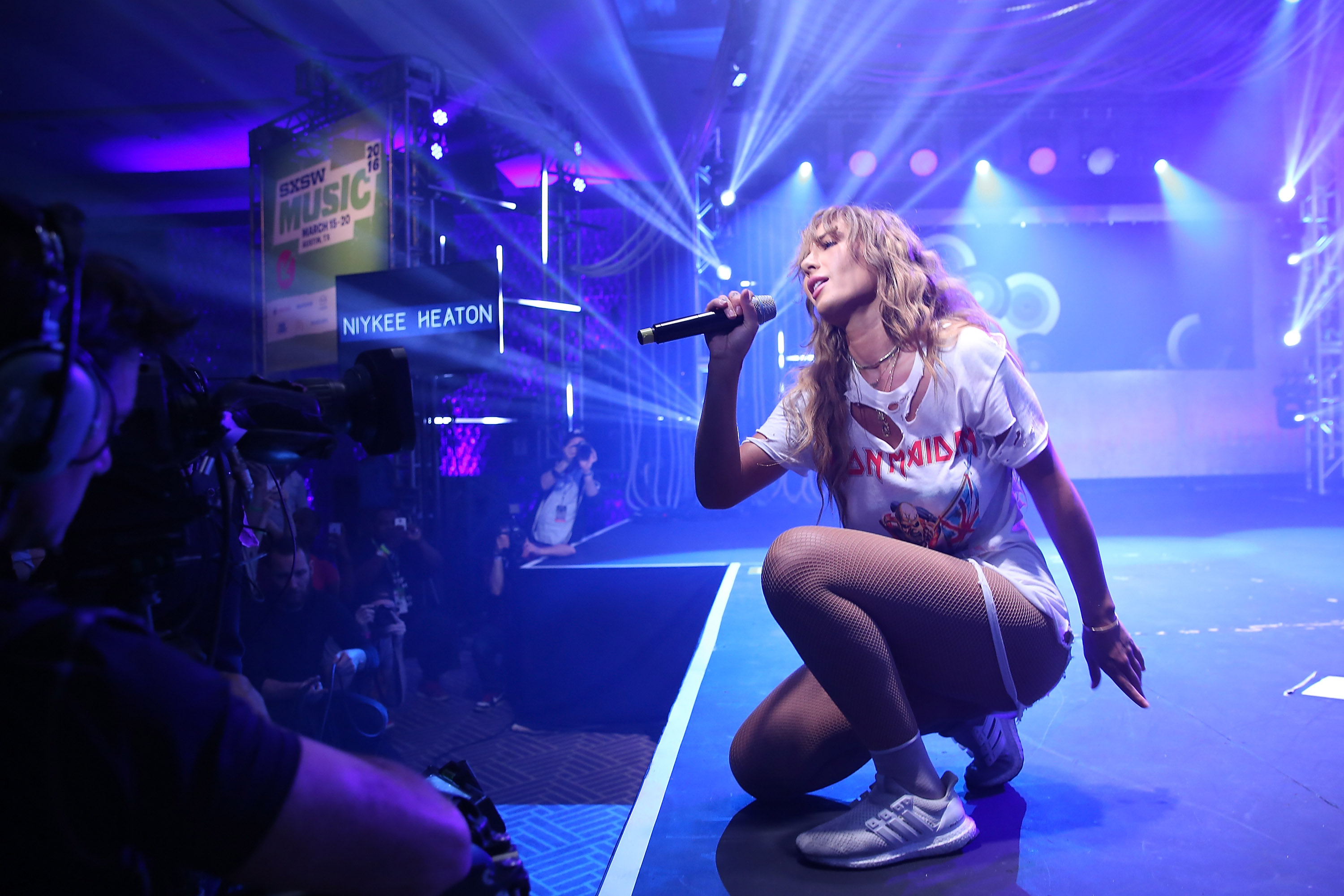 Stay tuned for upcoming interviews and artist features from the event.