The second day line up of Music is Universal styld.by Gap, presented by Universal Music Group and Marriott Rewards featured performances from Grizfolk, Kacy Hill and Grace Mitchell. Here's a timeline of how we spent our day at the event.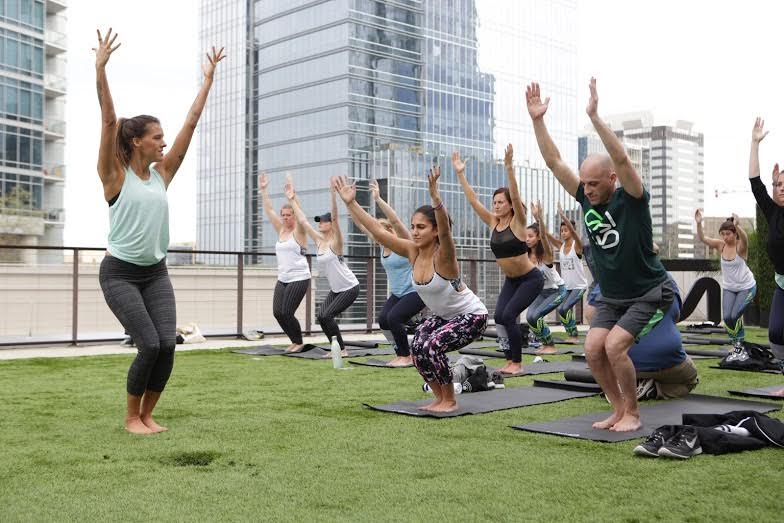 10:00AM: The event was rocking bright and early this morning — well, not bright, as the Austin spring weather turned rainy and muggy. That didn't stop the intrepid yoga crowd from scuttling inside from the pool deck to avoid the rain and finish their downward dogs.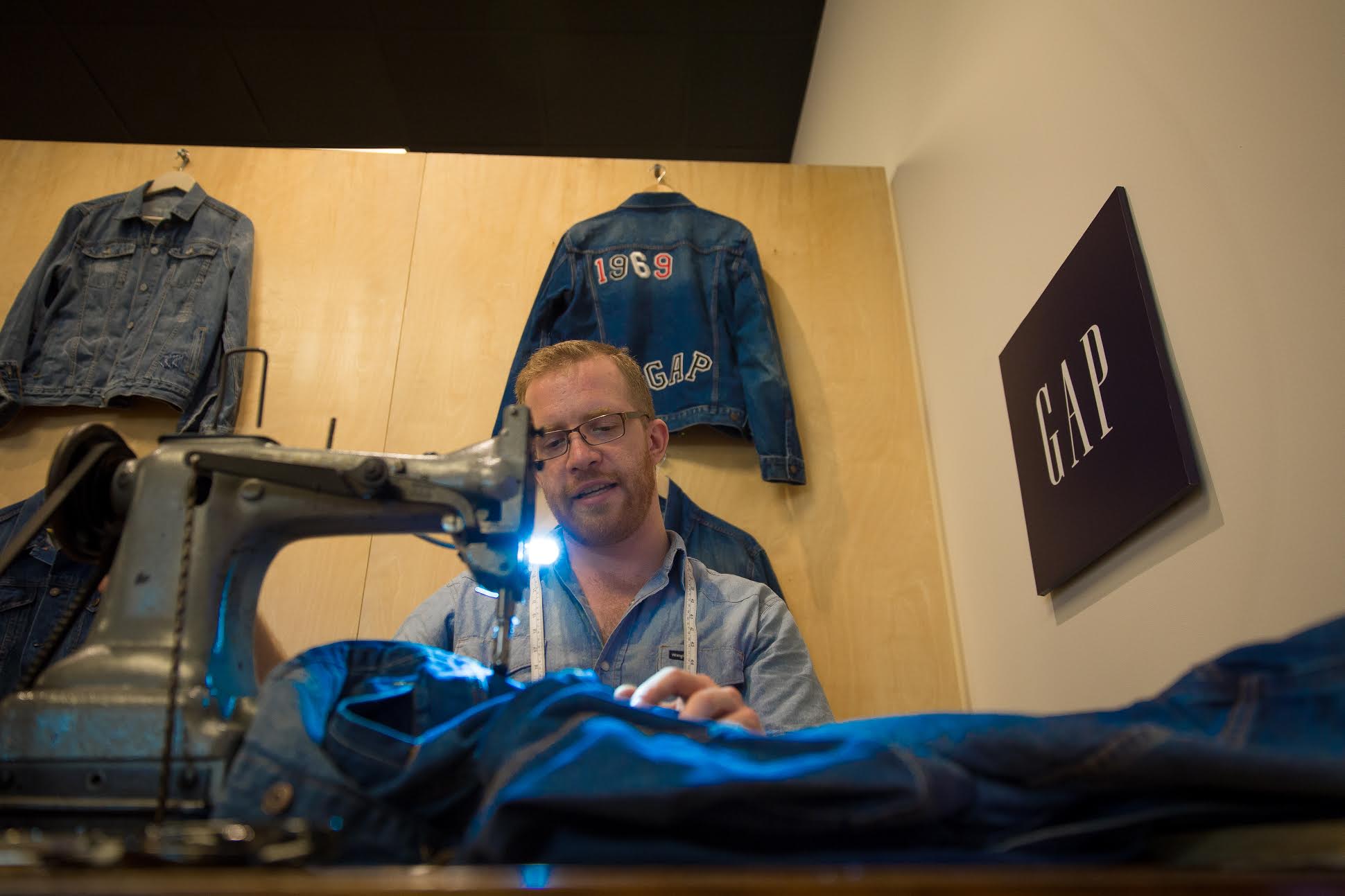 11:30AM: Before crowds flocked to the Music Is Universal Gap pop-up (apparently flared overalls are flying off the rack), we decided to take in a "denim distressing 101" demo from onsite guru "Denim Dick." Dick is offering free jacket distressing for the event, along with personalized detailing and patchwork. To properly distress denim, Dick makes small incisions in the indigo exterior, before delicately plucking the underlying white fibers. After rubbing the distress with sandpaper, he sews the area together using a vintage, foot pedal 1970s Darning machine. Pretty cool.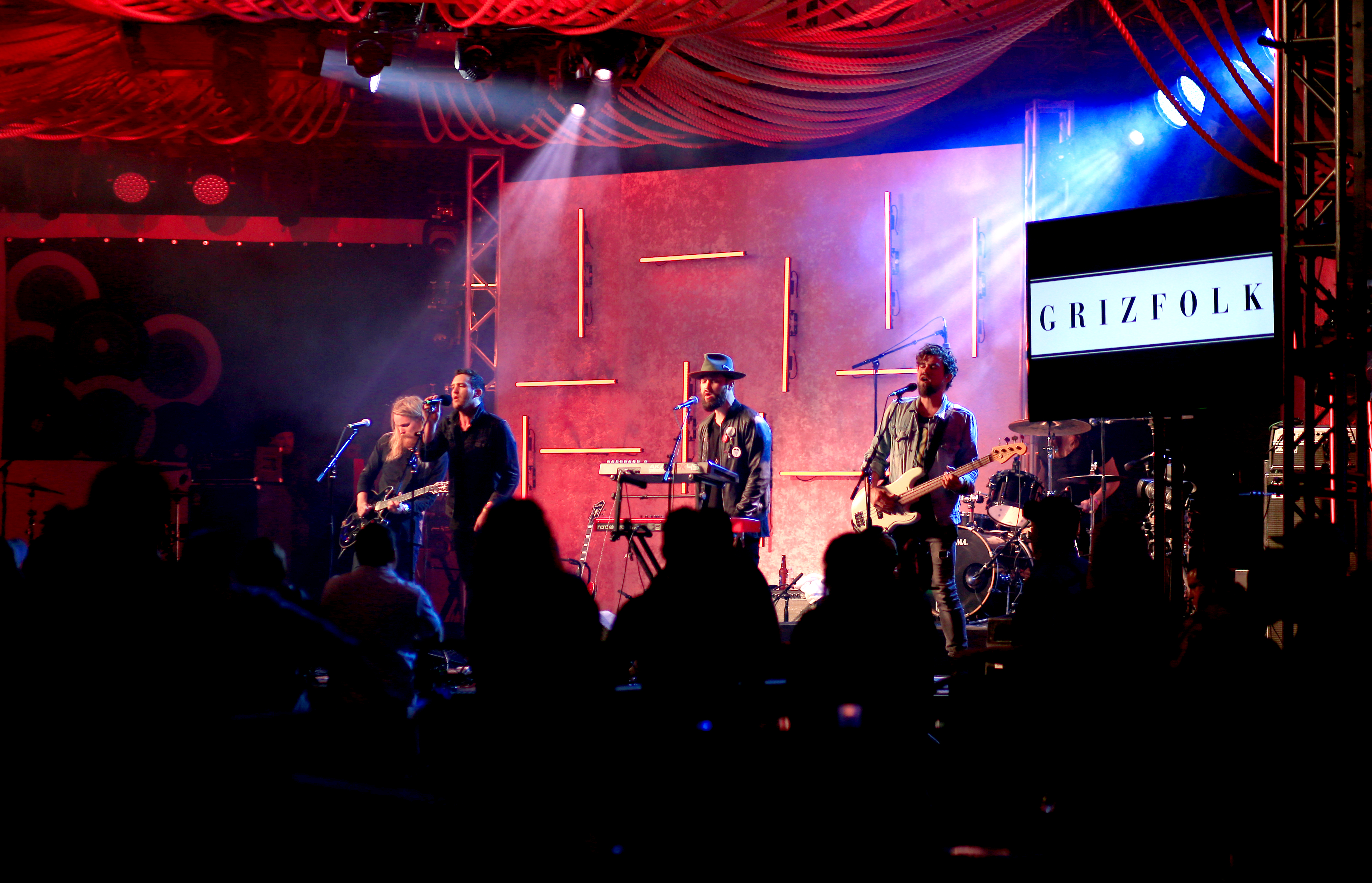 12:45PM: Following a lush set from NYC folk duo Beau, Grizfolk upped the volume with a rousing mesh of loud guitars and anthemic vocals. The band has found their sweet spot on debut LP Waking Up the Giants, sweeping the early afternoon attendees up in their stadium-ready live show. "Troublemaker," the lead single from the debut LP, shows that these guys are ready for the big show. (We think drummer Bill looks a little like Russell Brand too).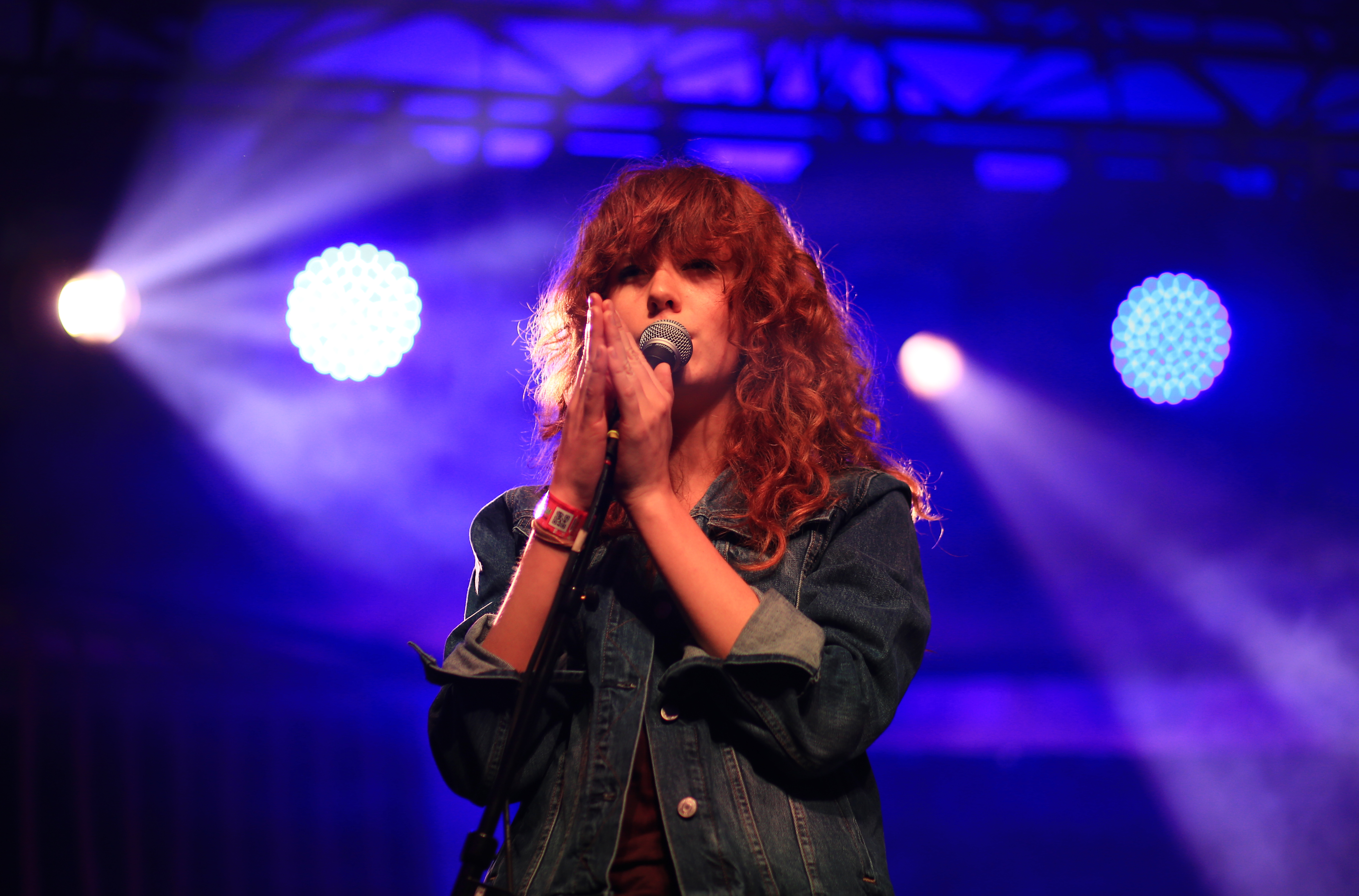 1:30PM: Grace Mitchell, with her flowing red locks and powerful register makes the 18-year-old a kind of new wave Tori Amos. Bouncing on the stage, Mitchell pulled her hair and spat into the mic, firing up the crowd with the energy of a seasoned MC. Her onstage persona has only grown stronger and more entertaining, due in part to her current tour with synth pop wunderkind St. Lucia. Favorite moment: a glittery take on Hall & Oates' classic "Maneater."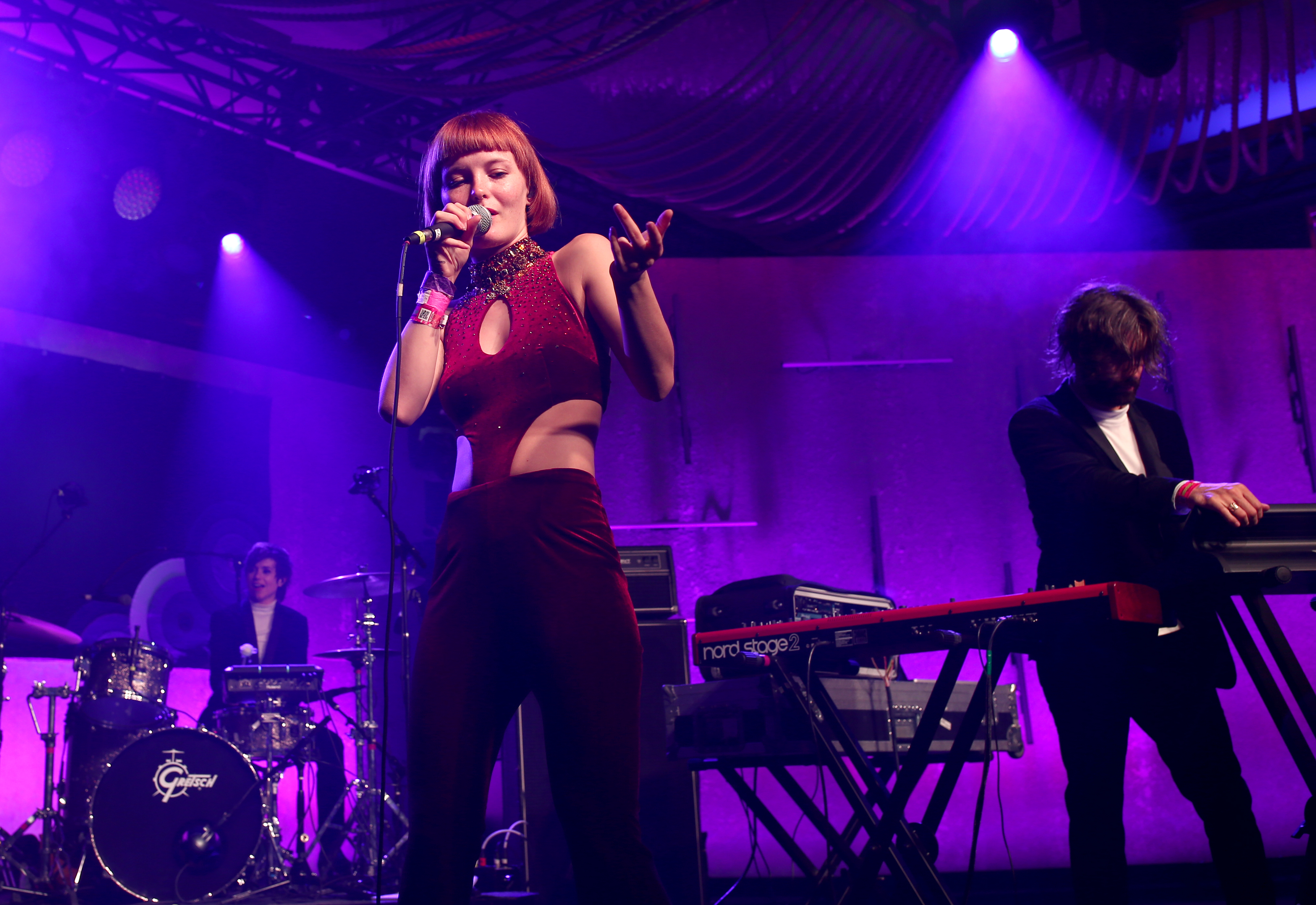 3:00PM: Discovered as a backup dancer on the Yeezus tour and subsequently signed to Kanye West's G.O.O.D label, it would be easy to dismiss Kacy Hill as mere pop protégé sight unseen. Seeing her live will make anyone a believer. Hill is an ethereal chanteuse, owning the stage with a Kate Bush-style delivery and gravitas. Haunting lyrics explore dissonant, dreamlike soundscapes. Hill seems much more interested in sonic adventure than pop stardom, and we couldn't be happier. Favorite moment: An awesomely beautiful cover of '90s one-hit wonder Donna Lewis' "I Love You Always Forever."