"Good morning!" says Guy Gerber with a big smile. It's 5 p.m. "You're looking cheerful!"
He's kidding. The two people on staff at Rossmann Repair, a laptop repair shop on Manhattan's First Avenue, are living up to the sign below the front desk ("If we are here and working on NINE different things, don't be a douche and . . . ring the bell"). They are wearing maximum game face.
So is the Israeli tech-house DJ-producer and emerging dance-music icon whose laptop contracted a virus an hour ago. He needs it fixed ASAP — he's in town for a show tonight, and that's his DJ setup. So he's pouring on the charm. The clerk is dour but doing his best to help. Gerber abashedly admits he hasn't backed his files up in three weeks, so reinstalling the hard drive is the only real option.
"Can we erase it?" the clerk asks.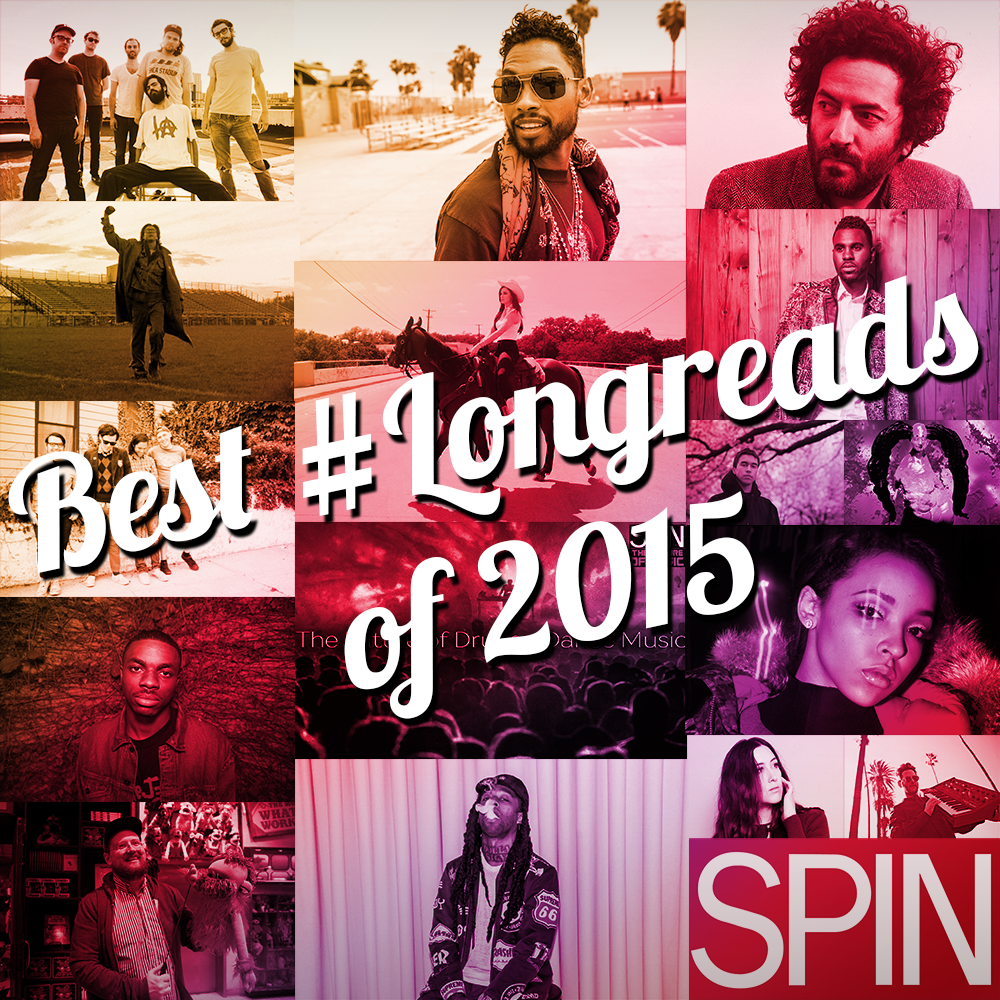 "Yes," Gerber says. "Though the last porn movie I was watching was pretty good; yes, you can erase it." Finally! The clerk cracks a smile.
But: "You're not going to have this by tonight," he tells Gerber, referring us to another place nearby, on Avenue B. They need to see the extent of the damage by testing the laptop, and there's no knowing how long that will take — maybe hours. And the shop closes in two-and-a-half of them. Gerber sighs and resigns himself to playing off an external drive, which means he'll have to use someone else's computer to access the tracks he put together in Toronto, which means his works-in-progress could be leaked. "What a disaster," he sighs.
Though Gerber isn't acting like a crisis is underway, perhaps a reporter's presence is forcing him to be on his best behavior. "I can be moody," he later admits. "My resting face is concerned — I look very serious. I don't have a tour manager. Sometimes my girlfriend will come with me. But I like traveling alone."
Being alone on the road for so long risks atrophying social skills, but Gerber has found a way around that; at least, he has at his shows, where the volume and energy is so turned-up it's nearly impossible to have a conversation. "These are three things you can tell people in a club," he says. "The first one, you say, 'It's not easy.' Whatever is being told to you. 'A plane crashed.' 'It's not easy.' Or, 'I was in a hot tub with these girls.' 'It's not easy.' The second one: 'I totally agree.' And the third one — whatever is being told to you: 'What was the last track you played? Where is the toilet? What's the difference between this cloud and that cloud?' I just say: 'It's up to you.'"
Gerber laughs. "Occasionally, I will throw in some, 'Can you please repeat the last sentence?' — to seem like I was listening."
Guy Gerber's musical career began with rock, but he turned to electronic music after playing around with analog synths while in the studio with a band. ("What I really loved was that you weren't really dependent on other musicians," he told an interviewer in 2012.) He started DJing in Tel Aviv as the city's scene was going in remission. "Tel Aviv used to be one of the best places people wanted to play." he recalls, citing epic beach parties in his native city. "There was one terror attack where 21 girls were killed by a bomb by a guy who was originally in a queue for [the Dolphin disco in] Tel Aviv, and the music started to get darker around 2000."
Until Gerber turned 30 (he's now 41), he had a bank balance so consistently negative that his friends would often treat him to dinner. Once his music started paying the bills, he rented a nearby office building's rooftop apartment. "This [was] in a really cheap area — no residents after five [o'clock]," he says. "It wasn't like a party; it was more 24 hours a day spent making music. A lot of my friends, like [producers] Shlomi Aber and Chaim, came in and used the studio while I was barbecuing outside."
As Gerber's reputation spread beyond Tel Aviv, he got the urge to relocate. In 2007, he flew to Rome after a girlfriend there had spent a year convincing him to come. "On the first day, we had a fight, and I kept going in the taxi to her friend's house," he recalls with a laugh. He relocated to Madrid, Berlin, and Los Angeles, where he currently resides. Every summer since 2007, however, has been spent in Ibiza for his record label Rumors' residency at the island club Beachhouse. "It's not what I expected," he says of the Spanish hotspot. "It's spiritual — not just a party place. Very mysterious and bohemian."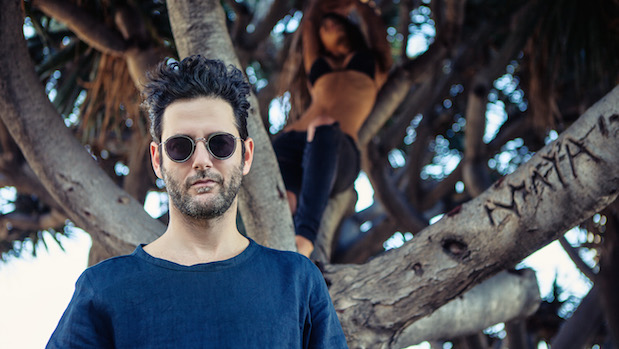 But the Rumors party on September 20 was shut down by local authorities — one of many such events Ibizan police targeted toward the end of the party season. "The club owner was a little greedy," says Gerber. "Instead of a small party, he threw three. It was rude. Nobody had a license to throw a party on the beach for 3,000 people. [For] next year I'm already working on a new concept, under the name Rumors. I don't know if there will be any beach parties — at all."
He's also working on a new album. Following his stint in New York, he'll head to Toronto to record in "an amazing, next-level studio" for the month of November. He shows me a photo of a tricked-out wall of gear, including lots of boxes with patch cords. "Super-analog," he crows. "It's like a spaceship."
Most dance artists — Gerber included — release albums less as a matter of commercial necessity than a statement of artistic faith in themselves. In 2007 he debuted on German label Cocoon with Late Bloomers, which caught the ear of one rapper and electronic dance music enthusiast: Sean Combs, who then sent copies to some of his producers (who would later work on the 2010 Diddy Dirty Money album Last Train to Paris) and soon contacted Gerber about working together. The off-and-on sessions were contentious until the two of them had a heart-to-heart at that year's Burning Man.
"We were both pretty high," says Gerber.
On what?
"Uh… Burning Man. I'd been up for two days. We went to his RV and literally stayed there for hours. He was saying how awkward things were with me and I said sometimes he was difficult to get along with. We got really close."
They met up in L.A. and jammed out a 70-minute track in real time, which Gerber eventually edited into "Floating Messiah." "That was an amazing experience," he says, "just a pure musical moment." Their collaborative album, 11 11, was released last year as a free download.
Gerber's best known LP, though, may be his volume of the London club Fabric's DJ-mix CD series. "With Fabric 64, I want to create a composition," he explains. Gerber had already finished a track list featuring other producers when, he says, "My ex lied to the police and said I hit her. They sent me to jail, and I got out of jail, and wanted to tell that story."
Nothing traumatic is happening this time, though Gerber is looking to move beyond the long builds and bass hooks he's relied on thus far. "I want to get into songwriting," he says. "A lot of my albums are moody; this one has to [be]… melodic. I want all the songs to say something. I want this to be your best friend for a while." As much as he likes being on the road, the constant travel makes him itchy. "I'd rather be in the studio, playing guitar," he says.
Tonight, Gerber is headlining a party for veteran Brooklyn promoters Blkmarket Membership, who are known for seeking great spaces and making sure they stay secured. This one's on Ingraham Street in the still-industrial part of Williamsburg. Outside around 12:45 a.m., two women hail a cab back to Manhattan. "We're not going in there," slurs the drunker one, disdainfully. "But that's where Guy Gerber is playing," insists her friend.
He doesn't go on until 3 a.m. The backstage is notable for its model contingent — Gerber's request, according to a production hand. A promoter patiently hands wristbands to scads of new arrivals while Guy smokes a cigarette and chats amiably with some of them. He's playing from the 2GB Lacie Rugged EHD he'd picked up during our earlier interview at the Apple Store near his hotel in the Meatpacking District.
Gerber's set opens with some simmering hi-hat and a rising filtered loop. It doesn't seem like backstage can get more crowded, yet it does. The first couple of hours are winding and dark, but not oppressively so; it's progressive trance, one of his home styles, and it takes a full hour for a vocal to appear. By the end of hour two, he's taken a savvy left turn from whoosh-y journey into jumpier house. What is that track? As Gerber might put it, It's up to you.