Diddy has periodically flirted with dance music on record, from 2010's Diddy-Dirty Money album, Last Train to Paris, to an as-yet unreleased album he recorded with the Israeli tech-house producer Guy Gerber. But his enthusiasm as a clubber — not sequestered behind a velvet rope and a pyramid of empty Cristal bottles, but down in the scrum, sweating buckets — is well documented. Now, Diddy pays tribute to Ibiza, the site of his house-music baptism, with a documentary film to be released through Comcast's Revolt network, reports Billboard.
Long before the Black Eyed Peas brought David Guetta on board, before Pitbull hooked up with Afrojack, before Kid Cudi commissioned a Crookers remix, before Kanye bum-rushed a bewildered Justice, Diddy was there, serving as one of dance music's unlikeliest acolytes.
Diddy was there! He was there at Miami's Pawn Shop in 2005, shouting through a megaphone as Felix da Housecat and DJ Hell spun back to back. He was there in Ibiza, at DC-10's famed Circo Loco party, rubbing elbows with Ricardo Villalobos and Perlon co-founder Zip, blowing party horns and dancing to Audion, and trading gurns with the punters. Hell, he was at Circo Loco way back in 2004, before most of Europe's minimal-house cognoscenti had heard of the place, and from the looks of things, he was one of the last people standing on the floor.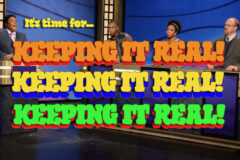 Soundtracked by Jay-Z's "Run This Town," the minute-and-a-half-long trailer for Ibiza doesn't feature any actual house music, though we are afforded to teasing glimpses of Diddy up in the booth with Marco Carola, raving outdoors in the morning sunlight, and even pulling a Titanic pose, balanced perilously over the balcony railing at what looks like Ibiza's Amnesia club — ironic, given Deadmau5's recent gripe that "EDM has turned into a massively marketed cruise ship, and it's sinking fast." Let's hope Diddy's film has a happier ending.