SPIN Rating:
Release Date:
September 20, 2015
Label:
What a Time to Be Alive is not the best album of 2015, but it is the album that best defines 2015 so far. After limited foreshadowing, it dropped at an unconventional time and in a manner that, Instagram hints aside, qualifies as a "surprise release." Drake's winter record, If You're Reading This It's Too Late, is the only album released this calendar year to go platinum; Future's Dirty Sprite 2 was his first No. 1 record. Both albums have held the interest of listeners all year — To Pimp a Butterfly is a fantastic, swaggering, punch-drunk record, but it's not indicative of the kind of music most artists are making or what's booming out of cars. And while the movie was a huge hit, Compton is a record that we'll have moved on from by end of this year, if not already. But What a Time to be Alive — from its semi-cheesy but endearing declarative title down — snapshots a moment in music right now and in that regard it's a remarkable accomplishment.
Dirty Sprite 2's eye-catching artwork was a stock image, and so is WATTBA's cover. But the cover — a collage of platinum — can't help but bring to mind the similarly stark cover of Watch the Throne and its reflective gold packaging (the iTunes cover doesn't shimmer, but because an estimated 500,000 people will experience this record first as a digital release, it doesn't need to). WATTBA and Watch the Throne are both essentially where the artists in question kiss the bricks (Kanye West was less than a year removed from My Beautiful Dark Twisted Fantasy and Jay Z was Jay Z); and both records add up to the sum of their parts, but stripped, would be lacking. Take the two solo songs that end the 40-minute album: "Jersey" is a good Future song, but would've been a weak link on Dirty Sprite 2. Drake's "30 for 30 Freestyle" boasts a ridiculous title but one of the most gorgeous Noah "40" Shebib productions yet, a pitched-down, flanged sample breathing to life on top of 40's trademark piano twinkles and crisp thump. Yet the "Freestyle" aspect sells the idea that Drake is just shooting from the hip: Neither are really in the pantheon of great songs from either artist.
Future's hook on album highlight "Diamonds Dancing" is delivered in a cadence similar to his "Stick Talk," driving home the idea that this album is inextricably linked to the same creative juices both artists are currently pumping. (Also: Ignore Drake's endless outro on that song, going for a "Runaway"-type vocal breakdown but instead coming across as a bumbling Nice Guy.) "Big Rings" is big and brash, and its hook goes for a big, dumb Big Sean bravado that eludes Drake at this point in his career (he achieved a zen with this angle on 2013's "Worst Behavior"). The Metro Boomin-produced "Jumpman" is the Young Thug song, complete with a percussive, non-sequitur refrain and Drake attempting to mimic Young Thug's idiosyncrasies — the result isn't embarrassing so much as labored, and makes you wish for the real thing.
If it seems like not a lot of focus is on what either of these guys are saying, it's not by accident. When Watch the Throne dropped, detractors moaned the album was a stylistic, hollow record lacking lyrical substance, but Kanye and Jay Z delivered enough style and flair to get away with performing "Niggas in Paris" in concert five times in a row. This is very much what WATTBA feels like — two guys finessing a fine rap album out of not really saying much, but with enough style and personality to keep you entertained for just over a half-hour.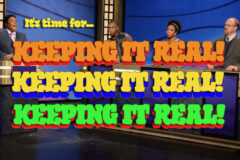 Whatever rapport or lack thereof between the two also seems accidental; perhaps in a reactionary manner, Drake falls back on sometimes stilted flows that he pivoted from on If You're Reading This, maybe in an effort to throw Meek Mill off his scent. Drake isn't persuasive on songs like "Live from the Gutter," which is a gorgeous Future track with an unnecessary guest. Bemoaning whatever one perceives as Drake's authenticity is old hat at this point, but if he's going to try and align his style with that of Atlanta's, he's gotta come correct. For all of Future's effortless style, Drake's overt imitations of styles can be tiring. He's more at home on the somber "Plastic Bag," where he finds simplistic wonder in the work of strippers. Meanwhile, on "Diamonds Dancing" Future laments, "I don't want no liquor cause I been drinking that dirty," and stylistically, in content and delivery, the two couldn't be further apart.
And it really doesn't matter. Future is the more natural rapper, whose voice oozes pathos. The tear he's been on since last year's Monster has reinvigorated the hunger in his rapping, even if the emotional tenor and core of pre-Pluto mixtapes like True Story is missed, even now. So it's nice to hear him a little more reflective, a little more somber, a little more on-edge. When he raps "walked inside the booth and came out in a learjet," he packs more nuance in his delivery and the image he creates — and in a shorter narrative — than Drake can muster during the album. Future is the album's conscience, Drake is the raging id. Future quickly became a master of the muted, confessional rap lane and here Drake sounds like his apprentice. Somehow this dynamic works, and the few moments where the two do spark, like the moody "Change Locations," their chemistry snaps briefly into stunning, clear place.
Look: These are two guys at the top of their respective games who have collaborated via a rumored six-day marathon recording session. Even if it's a bit slapdash or inconsistent, the level where they're working means WATTBA couldn't possibly sniff bad. If it sounds like If You're Reading This and DS2 cast-offs that's because that's precisely what this is. Whether or not "trash or fire?" hype plays into endless hot-takes about these guys, or the state of rap, or what music people perceive as "important" (insert Diplo's take on Pitchfork here) in a few months, maybe even a year, the most undeniable highlights — "Digital Dash," "Diamonds Dancing," "Live from the Gutter," even "Jumpman" — will knock.
These are creative guys bouncing off a group of similar ideas and seeing where the muse takes them. It isn't always pretty. It isn't really innovative. It's arguably a project that could've been released for free, but why not strike while the iron is hot? You'll pay $10 to listen to their six-day warm-up sessions, and you'll like it. Whether or not you find that gross is up to you, but in the record's premise, concept, execution, and reception, everything about it says something about the way we consume music now. Truly: what a time to exist.