Know this: Life hasn't begun until you witness Sir Paul McCartney singing "Live and Let Die" while fireworks explode out of the stage. That's what we learned on the first day of Lollapalooza 2015, which saw additional performances from such crowd-drawers as Father John Misty, the War on Drugs, Hot Chip, the Weeknd, Alabama Shakes, the aforementioned Macca, and more. Below, SPIN spotlights the five best acts we saw.
Father John Misty
As a slightly sniffly J. Tillman undulated his string-bean body around the stage and sang lush tracks from his Essential sophomore record, I Love You, Honeybear, he dropped the following sound bites:
"I'm depressed. My voice is gone. I feel like a grotesque cabaret act of myself."
"My voice is gone. It's depressing… but I look up and I see that giant Bud Light sign… and I think, the show must go on."
"I don't eat brunch, I eat lunch twice."
"Tea: The world's least helpful beverage."
"Shhh, my feelings."
"I've never seen so many butts in my life."
And, most memorably:
"Everybody stop punching me in the dick!" — RACHEL BRODSKY
Hot Chip
Anyone who mashes up Bruce Springsteen's "Dancing in the Dark" with a touch of LCD Soundsystem's "All My Friends" is winning, and that's just what Hot Chip did, turning their sun-kissed, humid midday set into a "Footloose"-meets-so-right-now dance party. "Ready For The Floor?" Check (and kudos for the triple drummers' grooves). And "I Feel Better," with its steel drums and skittering maraca shakes, had those in the field feeling exactly that. — ALTHEA LEGASPI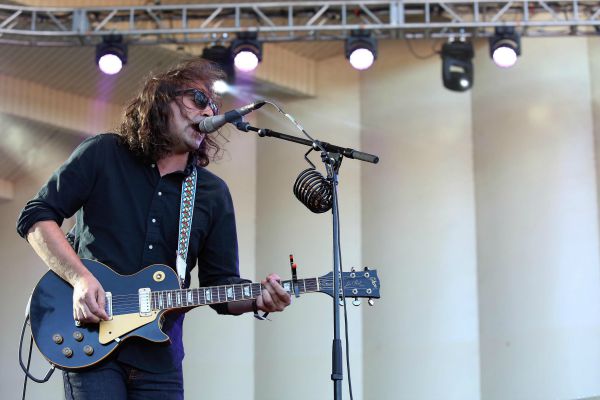 The War on Drugs
The band with SPIN's No. 1 record of 2014 were up against a lot when they took Lolla's Palladia stage: Father John Misty had just done the musical equivalent of a stand-up comedy set (with a cold and all), and Hot Chip got hundreds of bodies moving wildly in 90-degree heat. But the War on Drugs, with Adam Granduciel's arena-ready vocals echoing across the grass — and luckily Mark Kozelek nowhere in sight — gave the audience a calming cool-down set that ended up being just right for a clear-skied summer afternoon. As it is on Lost in the Dream, the synth-washed '80s revivalist rock "Red Eyes" was the clear standout, with Granduciel working his way back and forth across the stage and pausing to rip out a selection of grand-scale guitar solos. — R.B.
Gary Clark Jr.
Chicago knows the blues and so does Austinite Gary Clark Jr., who laid down searing licks with a laid-back stance, and his solo flourishes were more clean, lean, and mean than overindulgent. He dropped in new songs from his forthcoming album, The Story of Sonny Boy Slim (out on September 11), alongside earlier tunes, including "When My Train Pulls In," and they all sounded like classics. — A.L.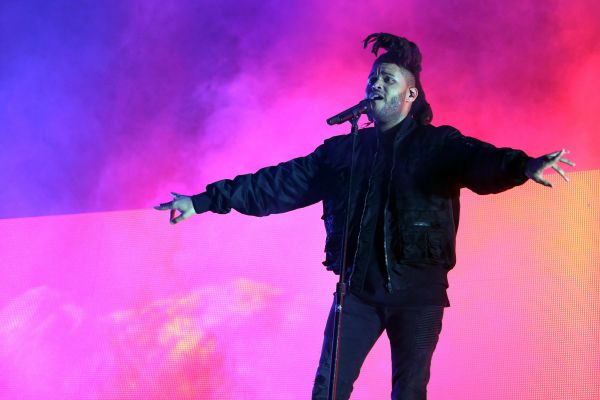 The Weeknd
It's not an enviable position, going headliner-to-headliner with Sir Paul. Just ask local act Big Once and Trentino, whose sparsely attended set overlapped the beginning of McCartney's show. But the other main headliner, the Weeknd (a.k.a. Abel Tesfaye), drew the under-30 crowd in droves by the time he took the stage, some 15 minutes or so late. No matter, as his lust-and-longing filled gems packed the kind of sensuous, dark heat that made a late start forgivable. His three live instrumentalists added heft, whether it was for Tesfaye's song features with others (Ty Dolla $ign's "Or Nah" Remix, Drake's "Crew Love") or his own ("The Hills," "Can't Feel My Face," "Earned It (Fifty Shades of Grey)"), and they buoyed his spine-tingly falsettos. Add in his extra sultry take on Beyoncé's "Drunk in Love," fireworks, and swaths of rich, pulsating lights, and it reached baby-making levels. — A.L.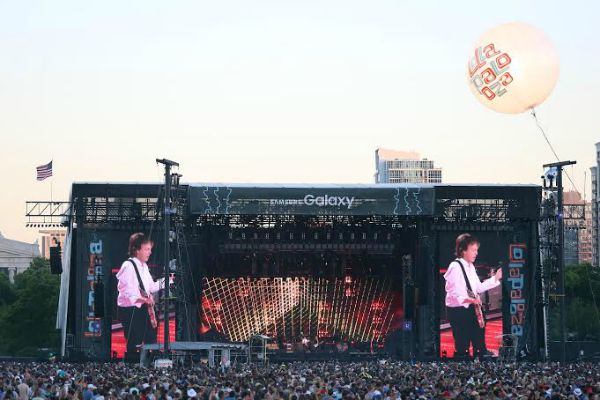 Paul McCartney: This one's a little obvious. But if there was ever a valid reason to cram by an outdoor stage and stand shoulder-to-shoulder with a crowd of thousands (each enjoying various shades of sobriety), then it would be to watch an original Beatle sing "Blackbird" and "Hey Jude." Also, is it even possible to make a gargantuan stadium setting feel intimate? If you're Sir Macca, then yes it is. "If you're wondering why we keep switching guitars, it's because we've got them and they're cool," he slyly told the audience, who shrieked like tweens at a One Direction concert with every word he uttered.
And there were many words: Between career-spanning songs like "Paperback Writer," "Eleanor Rigby," "Maybe I'm Amazed," "Let it Be," "FourFiveSeconds," "And I Love Her," "Lady Madonna," and more, McCartney regaled his admirers with stories about Jimi Hendrix covering material from Sgt. Pepper's Lonely Hearts Club, meeting members of the Russian cabinet (who apparently put aside their politics to tell him that Love Me Do was the first record they ever bought), and writing "Something" on ukulele with the late George Harrison. Even if there hadn't been literal fireworks shooting out of the stage toward the set's end, everyone still would've walked away from the Samsung Galaxy stage seeing stars. — R.B.
All additional photos by Andy Argyrakis