"I'm thinking of wearing the sparkly tights today," Kacey Musgraves says in late June as she speculates about what type of sunlight she'll get during her 7:10 p.m. slot at Delaware's first-ever Big Barrel Country Festival. She's sitting cross-legged on a couch in the front of her tour bus, flanked by a record player — currently spinning a Loretta Lynn vinyl — and a giant plastic flamingo named Wingy Mingy, one of many that the songwriter and her band sign nightly before flinging into the crowd as a gift for lucky fans.
"We'll have to throw extra hard tonight," muses Misa Arriaga, her guitarist and boyfriend of a few years. Musgraves, in the middle of getting show-ready, swivels away from her handheld mirror to face me. "This is your first country festival, right?" she asks. "The way these things work is that the first football field's worth of audience space goes to the VIPs, and most of them don't show up until the headliner's on," she says, sticking out her tongue. "You're playing to an empty crowd for miles."
Shortly before heading onstage, Musgraves also learns she'll play opposite Merle Haggard, a country legend with similarly non-boisterous, Western-leaning pedal steel tunes, who's been relegated to the much smaller Wildwood Stage for his performance tonight. "They always put [Merle and I] up against each other," she says with a frown. "They just want to get the stuff that sounds different out of the way as quickly as possible."
It's no wonder that Musgraves doesn't feel at home at country festivals these days, especially one with so many radio-friendly, crowd-pleasing acts like Blake Shelton, Carrie Underwood, and Lynyrd Skynyrd on the bill. At Big Barrel, she's sandwiched between Dan + Shay — a duo signed to Warner who pepper their set with slick, pandering covers of hits like Journey's "Any Way You Want It" and Taio Cruz's "Dynamite" — and Jake Owen, a singer whose biggest success is a song called "Barefoot Blue Jean Night." (Representative lyric: "The girls are always hot, and the beer is ice cold.")
Musgraves, on the other hand, is stitched from an entirely different fabric. With her major-label solo debut, 2013's Same Trailer Different Park — preceded by four independent albums and an EP — and this year's covertly kitschy follow-up, the intricately detailed Pageant Material, she's already demonstrated a sharp eye when it comes to songwriting. Parables like "Follow Your Arrow" and "Merry Go Round" pinpoint small-town living through a microscopic lens, paired with twinkling, twangy guitars and banjos that emulate the sounds of Dolly Parton's banjo-flecked, blue-plate specials.
"You hear her songs one time and you know exactly what she's saying and what she's trying to say," says Grammy-winning country hitmaker Luke Laird, Pageant Material's producer and one of Kacey's main co-writers, along with fellow Nashville heavyweight Shane McAnally. "But at the same time, while it's simple, it's very clever and unique. Those writers, there's just not that many of them."
[featuredStoryParallax id="155566″ thumb="http://static.spin.com/files/2015/08/GettyImages-455799540-145×145.jpg"]
Beyond just the basics, the Pageant queen's songs touch on issues country has mostly ignored throughout its history. Her songwriting preaches sexual and lifestyle acceptance in a way that makes loving who you love seem like a rooted value rather than an active choice. "Follow Your Arrow," a top-ten country hit, shrugs its shoulders at C&W convention: "Kiss lots of boys / Or kiss lots of girls / If that's what you're into," she declares before adding with a wink, "Roll up a joint / I would."
"Not everyone is going to be on the same page, but these things are just normal things to me that really made an impression on me somewhere," she says. "All these hot button issues that people pull out of my songs and pinpoint, they've never been something that I've considered being progressive. I just wanted to write fun little country anthems, but it's brought a lot of love our way and has honestly opened a lot of people's minds."
Humility aside, she's made significant strides in the gay community, earning her a role as a 2013 Spirit Day Ambassador and a slot as the first ever country artist to perform at the GLAAD Media Awards a year later. "America's heartland is changing and support for equality continues to grow across party lines, in our faith institutions, and in country music," Sarah Kate Ellis, GLAAD President and CEO, said at the ceremony. "Kacey Musgraves is ushering in a new era in the country music industry, where supporting all loving families is now a core country value."
Her tunes have been heralded by critics as "country music for people who don't like country music," and she's even been called "Nashville's most progressive voice." Last month, The Fader put her on their cover — a first for a country artist— proclaiming "Kacey Musgraves is making country music good again." Before her big-league debut album was even released, she was offered a role on the soapy ABC country music melodrama, Nashville — "The character lived in East Nashville, she's a hipster, she had a nose ring, and an eight-year-old," she says with a smirk — which she turned down.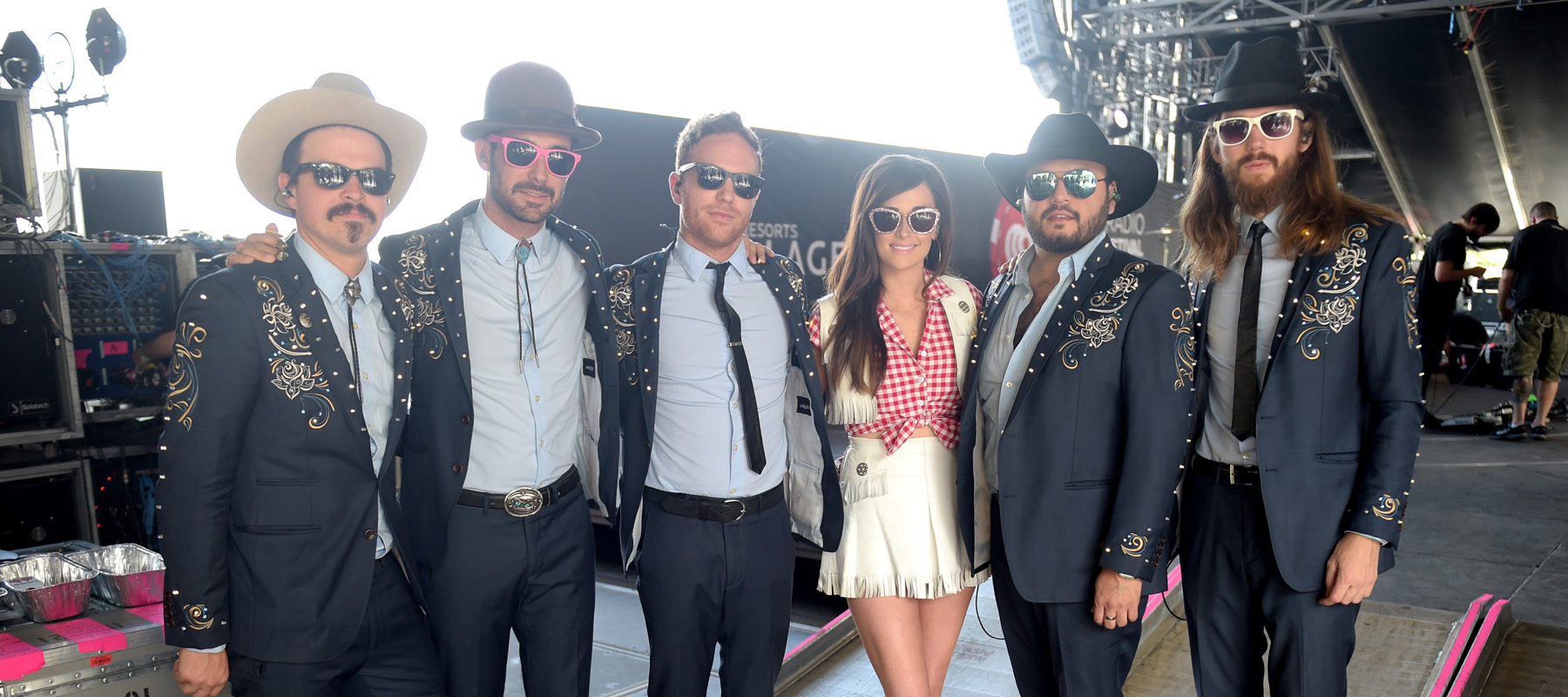 Last month, Pageant Material debuted with just under 55,000 in sales its first week, strong numbers for a young singer-songwriter who doesn't quite fit into any predetermined lane. People parceled out Musgraves' line-crossing cheekiness on Same Trailer, but the majority of that album blearily focused on the troubles that came as a product of country rearing. Pageant Material takes those themes and stares miles past her humble city limits. Musgraves bashes entrenched industry misogyny under the veil of local, male-dominated culture on "Good Ol' Boys Club." She trashes gossip rags and clickbait masked as townie gossip on the fiery "This Town." She even slowly raises a middle finger to country radio while pretending she's taking aim at unfriendly townsfolk on "Cup of Tea," all the while overlaying her lyrics with waltzing, barnstorming string-and-drum melodies.
"Just because there are more eyes and ears on what you're doing doesn't mean that it should pander." — Kacey Musgraves
There've been detractors recently, the New York Times' Jon Caramanica among them, who claim her new songs don't push her narrative forward. "Pageant Material is an elegant, wistful, sometimes beautiful record that's almost completely bereft of punch," Caramanica said last month in an unimpressed review. "Thematically, Pageant Material is a direct extension of the armchair progressivism Ms. Musgraves displayed on her major-label debut."
She shakes off that critique, claiming she's just a 26-year-old singing about things a modern 26-year-old encounters. "Above anything else, I just see myself as a songwriter whose job is to magnify all these parts of life that are relatable and inspiring," she says. "It was never my intention to jump in and save anybody. All I've ever intended to do is to make music that spoke for me and my perspective. A lot of times in this genre, people are so focused on being 'cool' rather than country. To me, the coolest thing in country music is country."
Though she's assuredly country, she's yet to infiltrate her genre's mainstream elite. Earlier this year, the country radio consultant Keith Hill (who bills himself as "one of America's most seasoned programmers") caught heat when he called women the tomatoes to men's lettuce in the salad of country music. That is: Female-sung and written tracks are nice additions, but the guys provide the core airplay. Hill was barraged with criticism by musicians male and female alike, including Musgraves, who tweeted, "Never been called a tomato before. That's a new one. Good thing I love tomatoes."
When I tell Musgraves I actually heard the weed-toting, same-sex-inclusive "Arrow" on the local Delaware station in my car en route to the festival, her eyes stretch to their widest limits. "Really? On a country station?" she says. She purses her lips. "Yeah, I can't ever say that I actually heard that on a terrestrial station. I mean, I heard it on XM and places where people can choose what they want to play, but never on country radio."
[featuredStoryParallax id="154916″ thumb="http://static.spin.com/files/2015/07/IMG_67902-250×250.jpg"]
The first time I see Kacey is when she and Arriaga pop their heads into the artists' food tent backstage. She's sporting yoga pants with a pair of oversized, rhinestone-studded sunglasses tucked atop her hair. Earlier that week, she had pre-dawn wake-up calls for Good Morning America and The View, both performances falling in the middle of Pageant Material's hectic release week. Days earlier, onstage at Brooklyn's Rough Trade — a hipster haven far-flung from those daytime TV commitments, stuffed with screaming fans decked out in nose rings and cowboy boots much like their perfectly coiffed idol onstage — she looks no worse for the wear, but today, at 1:30 in the afternoon, she appears justifiably exhausted. Without noticing the star standing there, her manager looks at her watch and says, "She's probably still sleeping." I look up, but Musgraves has already wandered away.
When she had three weeks off in May, she did nothing but unwind in her now-homebase of Nashville. "I started taking horseback riding lessons and cooked a lot," she says. "I'm finding a lot of joy in simple things right now, just doing my laundry and gardening and catching up on Netflix." She's started taking Spanish lessons — Arriaga, her boyfriend, has family members who only speak the language — which she continues on tour via Skype. Her publicist told me early in the scheduling process, "When she's home she literally hangs at the house, mentally recharges, and does as little as possible."
Backstage in Dover, Musgraves has a tent all to herself, marked by a picket fence, wilting flowers, and a wooden sign with her name scrawled on its surface. She never makes it to the tent, instead spending the afternoon on her fully furnished tour bus dotted with bits of Musgraves-approved mementos. On one wall, there's a cactus-spangled corkboard cluttered with Polaroids from her tour and cherished downtime in Nashville. Feet away, the singer opens a freezer that she dips into twice during our day together, once for rainbow sherbet — which she mixes with Zodiac vodka, a brand she's partnered with — and again later for Thin Mint-flavored ice cream. Between bites, she steps off of the bus to gussy her hair in a torrent of hairspray, getting ready to play for the 30,000-deep audience eagerly awaiting her set.
The gigantic crowd never would've been imaginable three years ago. Born in 1988 in Golden, Texas, Musgraves started writing songs early, picking up the guitar along the way before appearing, in 2007, on Nashville Star, a country reality competition on the USA Network that booted the then 18-year-old during her third week. A still-active contestant webpage lists Musgraves' goals at the time: "To have a good, long-lasting music career, to stay in shape and to learn to play the [resonator guitar] Dobro."
Eight years later, sitting in the back of her tour bus earnestly stirring a bright pink Minute Maid lemonade and vodka cocktail hours before digging into the sherbet, she groans upon hearing that the site's still active. "The Dobro is so random," she says with a chuckle, sipping her drink through a pink-and-white striped straw. "That's a very random thing… like, OK, cool, that hasn't happened… and I guess I'm in shape." She pauses before addressing the heftiest goal. "Now, though, I'd say I'd like to have a long-lasting songwriting career."
In fact, songwriting's exactly what the accoladed singer's become known for since the show. Miranda Lambert famously snatched up Musgraves' "Mama's Broken Heart," and fellow industry titan Martina McBride picked up "When You Love a Sinner" for her 2011 album, Eleven. She's also written tracks for  the chart-topping Gretchen Wilson ("Get Outta My Yard"), multiplatinum Tennessee singer Deana Carter ("That's Just Me"), ABC Family starlet Lucy Hale ("That's What I Call Crazy"), as well as plenty of big hits for the fake country stars of Nashville ("Undermine," "Gonna Get Even," "Crazy Tonight," and "You Can't Stop Me").
In 2014, Kacey picked up two Grammy Awards on the heels of Same Trailer. At the ceremony, she famously beat Taylor Swift's Red for Best Country Album, and also snagged the Best Country Song trophy for "Merry Go 'Round." Since then, she's been touring relentlessly, bringing her show — which includes a cover of Lambert's "Mama's Broken Heart" and a reggae-steeped version of her Trailer deep cut "Step Off" that segues into Bob Marley's "Three Little Birds" — to foreign markets (London, Amsterdam) not known for their embrace of country music. That's explained by her most basic appeal: No matter the size of her light-up cowboy boots, Musgraves' shoes are easy for listeners to slip on.
"She has such an innocent voice, while her lyrics are so clever and smart," former American Idol winner Kelly Clarkson says of her fellow reality alum (who Clarkson hand-selected to perform at her yearly holiday concert in Nashville last December). "Her music gives me room to breathe in this rapid-paced world of political nonsense."
In the time between Same Trailer and Pageant Material, more fans hopped on the wagon during a two-year tour on behalf of the former LP. Katy Perry selected Musgraves to open a middle-America portion of her 2014 Prismatic trek. Meanwhile, over on ABC's Nashville, the showrunners used Kacey as a template for a character different than the one they asked her to play years ago: Sadie Stone, an outspoken, opinionated singer-songwriter who first penned tracks behind-the-scenes before launching a solo career, played by Broadway actress and Musgraves superfan Laura Benanti.
"I think she's talking a lot about things that are a little taboo in country music," Benanti says. "On one level, her songs sound sort of simple, but that's what makes them so brilliant… The Beatles' songs sounded simple too."
[featuredStoryParallax id="155565″ thumb="http://static.spin.com/files/2015/08/GettyImages-4710616941-145×145.jpg"]
One recent look at the country airplay charts proved why Kacey's voice is important, despite her reluctance to acknowledge its weight. In the top ten in mid-July, there was only one woman— Little Big Town's "Girl Crush" — surrounded by the the Bud-swilling, bro-stepping pantheon comprised of straight white men like Blake Shelton, Easton Corbin, Brantley Gilbert, Tim McGraw, and Luke Bryan. The next women, Maddie and Tae, didn't even chart until No. 20.
At Bonnaroo in June, Musgraves told fans that DJs had begun taking Pageant Material's lead single — the jangling, kitschy "Biscuits" — out of rotation. Moments before our interview, her publicist emails to (politely) forbid me from asking about country radio (and, unspoken but implied, Hill's tomato comments). I ask anyway, but tread lightly, asking, "Were you told why 'Biscuits' is getting pulled from radio?"
Musgraves looks at me and tilts her head sideways. She looks down at her cup, back at me, and takes a long, slow sip of her cocktail. "There's no reason," she says quietly. She pauses before charging back in, clearly bothered by the song's failure to connect. "'Biscuits' was chosen because I just thought it's undeniably country," she says. "It's clever. It's fun for me to sing and I love turns of phrase and puns and playing with English like that. Any old country idiom that still can be witty to this day is something that I'm a fan of. That's personally why I thought it was a good choice. Who knows?" She takes a sip from her drink again and flips her hair.
https://www.hulu.com/embed.html?eid=a8apcbudziu1xdqv6wsujq
Talking about Pageant Material, the star demonstrates a conflicted relationship between the mainstream attention her music gets and the desire to draw people in for the right reasons — that is, to hear good songs. A bonus track, a hidden cover of Willie Nelson's "Are You Sure," doubles as a duet with the legendary braided icon himself, but she chose to bury it as a reward for fans who made it all the way through the album. The plan would've worked had someone on her team not accidentally split the track in two for the album's iTunes release. "Whoever mastered it for iTunes f—ked it up, which I think should be illegal," she says grimacing. "I don't care if there is five seconds of a sound of me taking a dump: That's the way I want it. Don't f–k it up."
"It was very important to me to not hinge on the fact that Willie Nelson is who he is," she says. "It would be easy to put that as track number two: 'FEATURING WILLIE NELSON' in bold letters, but I was really proud of the fact that he thought it was a cool idea for the hidden track."
Though her demeanor betrays that she's already become disillusioned with the idea of "making it" on the airwaves, the steely-eyed singer's simply not interested in changing herself for the sake of selling tickets. This fall, she'll embark on a massive cross-country tour — the Country & Western Rhinestone Revue — that'll hit major markets and giant venues like New York's Apollo Theatre, but it'll all still be growth the way she wants it.
"Well it's really important — for me, for the music, and what this is — to not change, even if it gets bigger," she says. "Just because there are more eyes and ears on what you're doing doesn't mean that it should pander. When we went on tour with Katy Perry, there we were in all of these arenas with all of these fans that didn't normally listen to what we do. I just thought, 'We were brought here because somebody liked what we do, and I don't think it is the time to start doing what they do, 'cause this is going to keep our backbone. This is what we do. This is who we are.'"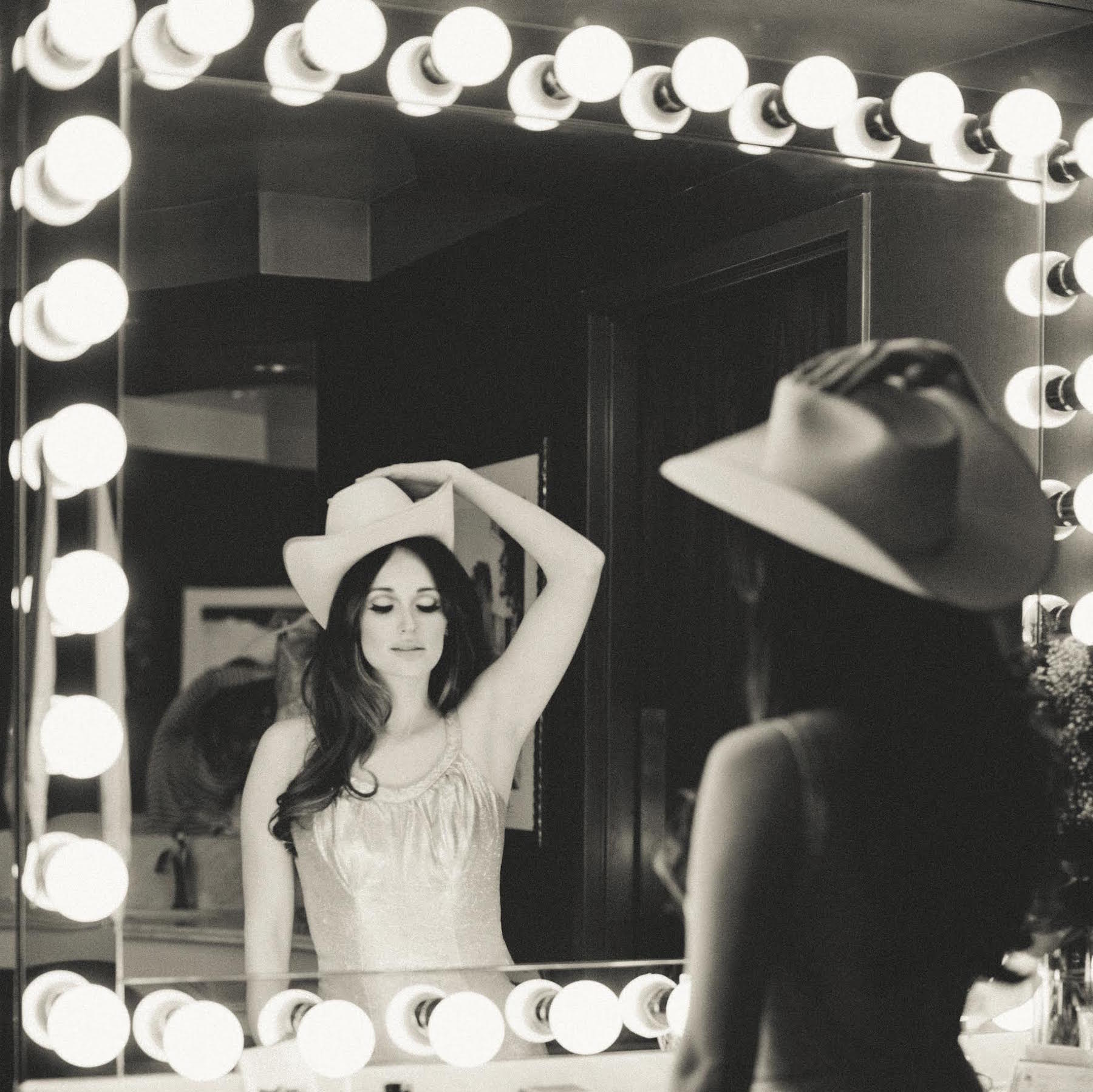 Though she's still in the Pageant Material promotional cycle, she's already thinking beyond it. "I want to be the kind of artist that can kind of just put a ton of records out," she tells me as she Scotch-tapes a giant paper heart — a gift from Arriaga — to the back of her red gingham stage vest. "I keep referencing Willie Nelson, but he's done every kind of album possible. No next album was hinging on the continuation of his success. It was just like, 'Oh, this is another little page in his book.' I'm gonna branch out. I'm gonna create."
As for branching out and moving beyond uncomplicated, hometown-spun stories on her next album — which she told one reporter would be in the style of surf rock (see: her recent duet with Brian Wilson) or reggae — Musgraves doubles down, answering totally straight-faced as she describes her future plans. "Some of the albums may work, some of them may not," she says. "I feel like people will be like, 'Her third record is a reggae album? She's done.' No… It's just another petal in the flower."
Moments before they take the stage, Musgraves and her crew clink mini tequila-filled cactus-shaped shot glasses and knock them back. The band walks out and starts the sunny opener from Pageant Material, "High Time." Musgraves smiles, winks at me, slides her sunglasses on, and skips onstage as the sun begins to refract from her sparkling tights. I watch the first few songs from the right side of the stage, then hop out into the audience to observe from a different angle. From about two hundred feet back, it's clear Musgraves felt more comfortable back in Brooklyn's tiny, darkly lit Rough Trade. Here, the audience sings along occasionally — during "Mama's Broken Heart" and "Merry Go Round" mostly — but it's clear they're not as intimately familiar with latest LP as her diehards already were a few days earlier.
Here in Delaware, Musgraves tries so admirably to light a fire under the Coors-swilling audience's ass, bantering between songs, tossing Windy Mingy as far as her arms will allow, but it's all met with half-hearted enthusiasm. Even from half a football field away, I can see her struggle to connect. Before her last song — a cover of "These Boots Are Made For Walkin'" — I run backstage to see from up close. Musgraves had planned to run off for a moment to change into her light-up cowboy boots, but midway through the first verse, she turns to me and shrugs her shoulders, mouthing, "I forgot." Before launching into the chorus, she breathes, strums her guitar, brushes dust off the fringe on her vest, and readjusts. After all, that's what she's best at.