Welcome to SPIN's Singles Mix! SPIN staffers have rounded up their favorite, must-hear tracks for your personal playlists. Collecting the finest from Norwegian ice-pop singers, Canadian synth lovers, and German electro-mancers, and more, these are the songs you need to know right now.

Bang Gang feat. Helen Marnie, "Silent Bite" (Bang Ehf)
Bang Gang has located the recipe for a foolproof electro-pop track: one part shimmering synths from Icelandic composer Bardi Johannsson, and another part breathy, seductive vocals, courtesy of Ladytron's Helen Marnie. Bang Gang's latest single — the first release since 2008's Ghosts from the Past — seamlessly fuses new wave, eerie guitar riffs, and capricious electronic pop beats while building palpable tension that doesn't let up until Marnie's final, haunting purr. — CAITLIN GALLAGHER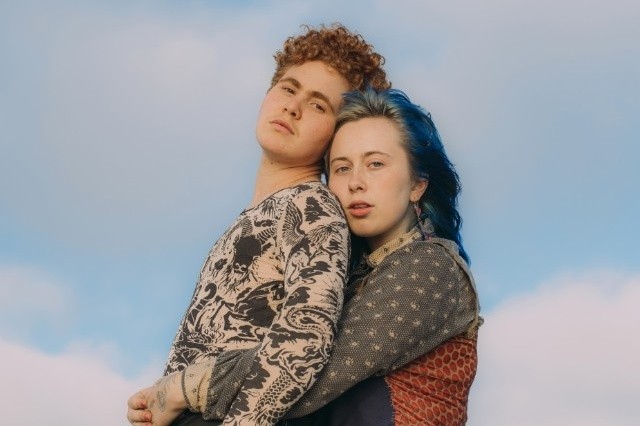 BenZel featuring Ben Abraham, "Waiting…" (PMR Records)
From the guys who brought you Jessie Ware's Tough Love comes the ceaselessly undulating "Waiting…" The track employs dramatic pauses as if to simulate leaps from towering cliffs, supported only skeletal synthesizers and Ben Abraham's chopped-up vocals. It's electro-romance by way of Berlin's underground. Shouldn't it all be that way? — BRENNAN CARLEY

Boys Noize and Pilo, "Celebral" (Boysnoize Records)
Los Angeles producer Pilo, a.k.a. James Cameron Ward, may be so underground that the only Google search result is film director James Cameron, but his earthquaking thuds have been sniffed out by industrial techno tastemaker Boys Noize — real name Alex Ridha — who will celebrate his and now Pilo's label BNR's tenth anniversary this year. Their collaborative track, "Cerebral" (part of Strictly Raw Vol. 1, an EP of "tracks that go from breaks to techno to acid to classic house, all analog, all strictly raw," according to Ridha, that arrives May 29), grinds like a buzzsaw into the brain's pressure points, rattling around in there with an elastic thump like a wire cable whiplashing through the air.  — HARLEY BROWN

Farao, "Hunter" (Arts & Crafts)
The place you're from tends to affects the music you make. In the case of Norway's Kari Jahnsen, a.k.a. Farao, who hails from a 500-person mountain town called Ulnes, we get chilly, brass-based melodies and twinkly electronics, which could easily symbolize that region's unforgiving winter season and the shimmering, supernatural-looking Northern lights.  These instrumental elements are all present on "Hunter," a cosmic track that was recorded in Iceland and features Jahnsen's sharp, otherworldly vocals and icy, droning synths. Crack Jahnsen's frozen lake, though, and you'll find that the water's warm. — RACHEL BRODSKY

Girlpool, "Your Heart" (Wichita)
In advance of their full-length debut, Before the World Was Big, Philly acoustic-punk duo Girlpool have decided to share their most brutally funny song yet, a feedbacking dirge where Harmony Tividad and Cleo Tucker's voices mesh together to harmonize the hook "Your heart is high." This applies to all of you. — DAN WEISS

Good Old War, "Broken Record" (Nettwerk)
The relentlessly upbeat "Broken Record" by cozy power-pop strummers Good Old War sounds like Tokyo Police Club covering They Might Be Giants, with zippy energy and melted-caramel harmonies building to a chant where they chant they're innocent of all charges. But they seem so nice and winsome that they must be hiding something, even if it's just another store of hooks. — D.W.

KATÉA, "That Ain't Love" (Sony)
With the vocals of a more soulful Celine and a nearly-as-melodramatic Lana, KATÉA goes full hand-clap on "That Ain't Love," a look at the icy reality of relationships gone astray. There's also some background harmonizing courtesy of the best damn Civil Wars impersonators this century. "Gimme something to believe in / 'Cause I'm dying for your sins," Katéa howls on the final post-chorus. Schlocky? Yeah, but it's hard not to sympathize. — B.C.

Mas Ysa, "Margarita" (Downtown Records)
Canadian synth-pop singer-songwriter Mas Ysa has offered up a couple-days-late Mother's Day present (it's like weddings, you get the whole next year to make good on the gift, right?) with the soaring "Margarita," advance track from his just-announced upcoming full-length debut, Seraph. With Bono-sized emotive yawps over '80s flute and drums – and before you ask, yes there is a sax breakdown — the song begs its titular protagonist not to "leave us too young" or to "feed us, to then starve." Explains Ysa (born Thomas Arsenault): "This is named for my mom. It deals with the trauma of becoming your own autonomous person and… when you see your parent as a fallible person. It's a complicated thank you." Just as long as he remembered to call on Sunday, too. — ANDREW UNTERBERGER

Nicolas Jaar, Nymphs II EP (Other People)
It's been four years since we heard officially new music from musique concrète innovator Nicolas Jaar, who (this year, at least) has been busy soundtracking films and remixing Florence and the Machine, among other things since his Darkside project with multi-instrumentalist Dave Harrington officially ceased in the fall of last year. The 12-inch Nymphs II — out May 11 via Jaar's Other People label — leads with "The Three Sides of Audrey," a six-minute meditation on rattlesnake tail whispers and wobbling warbles like a radio dial coming in and out of focus. Halfway through, the track picks up steam with rhythmic hand drums that segue into the more dynamic "No One Is Looking at U," which will undoubtedly appeal to fans of Darkside's almost rave-y climaxes. No matter which side of Jaar you prefer, Nymphs II is a welcome return to form for the producer. — HARLEY BROWN