Ian Williams is a busy man. When SPIN finally gets a hold of him via Skype in mid-November, he has the happily worn-out look of a man who's been working on life and love's labors way past the midnight hour, and he has.
There's the new album Williams is recording with Battles, a New York-based power-electronic band he's been leading for more than a decade. There's "Clear Image," the symphonic electronic piece he was commissioned to write by the American Composers Orchestra and which he's preparing to debut at Carnegie Hall's Zankel Hall (on Friday, November 21). There's the electronic score Williams is creating for his collaboration with Ron Amstutz, a video performance-art piece that is part of The Connect Sessions powered by Microsoft. And then there's the minor matter of Williams becoming a father recently enough that sleep must be at a premium. (In fact, when he appears on the Skype screen he is sitting in his child's bedroom, which at time doubles as his home desktop studio.)
Fact is Williams' career, filled with ideas about experimental sound and art, has long been headed towards the overcrowded musical milieu he currently finds himself in. He spent the 1990s acquiring a reputation as a post-hardcore guitar genius in the mathematically minded groups Don Caballero and Storm & Stress, while a stint as a video editor in the early Oughts added computer-based post-production capabilities to his practice. And as Williams told SPIN, his current slate of projects perfectly reflects a newfound comfort of balancing all of these creative sides.
Have you always been doing compositions outside of the band context? With Battles and your other bands, there always seemed to be group-mind creativity at play. Whereas writing for orchestras and composing for art installations seem like more solitary tasks.
For me, there's no dividing line — it's all the same, in a way. Each situation's maybe different, but I'm doing the same thing in all of them. For example, I'm no stranger to making long format instrumental music. So it's not that big of a jump for me to take a piano line (or something like that), and divide the notes up between different instruments, have some strings do this and some brass do that. It's not that different. I'm always a combination of naïve and confident. In the end, that's what comes out — or what I hear come out.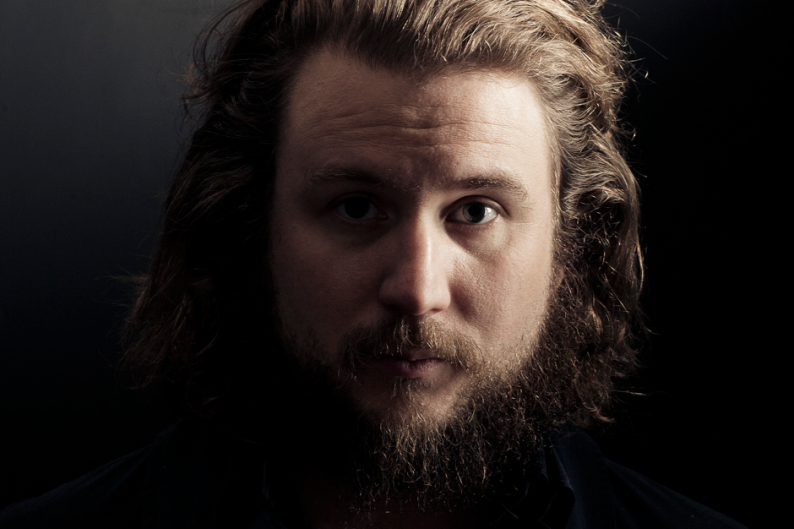 Which part is the naïveté? And which part is the confidence?
[Laughs.] Yeah, right. Well, it's like somebody asks, "would you like to compose for an orchestra at Carnegie Hall?" Of course — yeah — sure. But then, do I really know how to do that? I don't know. It's funny, because the rehearsals [for the Carnegie performance] begin on Thursday, the day before. So that's when I'll start to find out if it actually sounds good or not.
But, say in Battles, do you guys improvise in order to get to a place with your songs, or do you compose the songs? And then how does that differ from working with a visual artist like Ron?
Sure, the process is different. But another thing about my work is, even just within Battles, with each record I've really tried to change up the equipment I use. When it comes to electronic music, it's almost like the tools you use are brand new instruments each time, it's a new bag of tricks and a it's new personality that you have to take on.
And I like disorienting myself in each situation, having to re-find myself. For some reason, that feels more honest to me. Then, I don't get trapped in my own personal clichés as much, because I'm always slightly disoriented. That's why I often like to find myself in a new situation writing for other people or making music to an artist's video.
Where on the spectrum of the kind of music that you make does this Connect Sessions project fall into? Is this more of an experimental one off, or a direction you want to more fully brave? And, by the same token, how is your approach to it different from the way you approach the Carnegie Hall piece? Is there something conscious about creating a composition that will be performed at Carnegie Hall?
There is, yeah. The Carnegie thing definitely was like — OK, it's an orchestra at Carnegie Hall. So I approached it that way. I had just started writing with orchestral samples, stuff like that. That was one role. And I liked the language, you know, tapping into language. I'm a little into the Miles Davis and Gil Evans Sketches of Spain…that sort of orchestral sound, that tone. But mixed with my own language that's developed over the years with Don Cab and Battles. And then there's also the ability to finally step outside of being trapped in a rock band setting – or even trapped with yourself on a laptop. As much as you can make happen within these sort of contexts, it's like you can divide lines up and share them between bass guitar, drums, keyboard and bounce it around and create the movements there. But with an orchestra, it's also the idea that you've got movement amongst a lot of people. Those are the ideas that led me in that creation.
But the thing about electronic music is that it's endlessly fun and creative. And the more I do it, I would consider myself having been sort of working in this line, since I started video editing in like 2000, 2001, 2002. I started just working on a computer and all of a sudden, video and sound and everything started coming together. It sort of endlessly just keeps growing..
Have you done commissions before?
My new thing is that I say yes. I used to say, "no, I'm too busy" or "I can't, " because it would stress me out. But now all of a sudden, I say yes. This year I've started saying yes to things.
In addition to the Carnegie Hall piece, and Ron's video, there's a percussion ensemble called Mantra. And I believe the piece I am composing is for the opening of the Ecstatic Festival in January at the World Financial Center [in downtown Manhattan]. It's not at all sort of orchestral string music or anything like that. And then Battles is making an instrumental record. I think we're going to be done with it soon – January 6th is the last day for mixing.