Earlier this week, Tinashe celebrated the release of her debut album, Aquarius, by doing a mini-media blitz. During a stop at the Fader, the R&B singer said that her first single almost wasn't the insanely catchy DJ Mustard production "2 On."
As it turns out, Tinashe initially planned to release what would become Jennifer Lopez's song "I Luh Ya Papi" as her own track. In her own words:
It wasn't "Papi" at first, it was "I Luh You Nigga," like, I luh ya luh ya luh ya nigga. They switched the swag up a little bit! It was intended for Aquarius and everything. Then Detail was in a session with J. Lo and he played her the track, because you know these producers sometimes, they're like "Yo, lemme play you my hot shit!" I guess she obviously really liked it, and she cut her version. One day Detail calls me and is like "B-T-dubs, J. Lo is singing that song." I didn't believe it at first, I thought he was just not trying to give it to me for some reason. I was like "J. Lo does not want that song, she's not gonna sing that." And then it came out. I guess she wanted it.
Now we can't stop dreaming of what a Tinashe-take on the bubbly "Papi" might've sounded like. Check out the "Booty" singer's final version of the track below.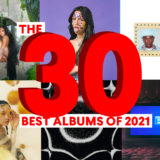 //www.youtube.com/embed/c4oiEhf9M04