In honor of SPIN's ongoing reminiscence of 1994 — which started with our 100 Best Alternative Rock Songs of 1994 list last month and continued with 29 Celebrity Couples from 1994 Who Will Make You Feel High-School-y Feelings Again — we've collected a list of GIFs, songs, and videos that'll transport you back to the era of Tower Records, Kurt Loder, and the second-best Woodstock.
1. You listened to music on a Walkman. Remember those?
2. You found out about Kurt Cobain's death by watching Kurt Loder address the nation on MTV News.
//www.youtube.com/embed/gDjRY2aCsqY
3. You probably bought a copy of Dookie after seeing Green Day play Woodstock '94.
//www.youtube.com/embed/8IH77GPpjvU
4. You went to Tower Records (for which John Lennon once recorded a commercial).
//www.youtube.com/embed/gAVez5B0vo8
5. You were enjoying the black metal renaissance (like Darkthrone's Transilvanian Hunger and Emperor's In the Nightside Eclipse).

6. You were firsthand witness to Mariah Carey's Christmas album, the only holiday album that has mattered since 1994.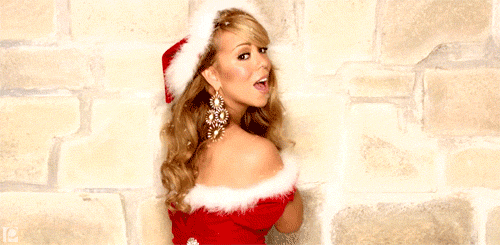 7. You lived in a world in which the Gallagher brothers didn't completely hate each other (and saw the release of Definitely Maybe).
//www.youtube.com/embed/wj42QZKB0-M
8. Whether you knew it or not, Spike Jonze was your favorite music video director.
//www.youtube.com/embed/kemivUKb4f4
9. You watched a woman host the Video Music Awards for the first time (Roseanne Barr).

10. You probably owned a copy of The Lion King soundtrack.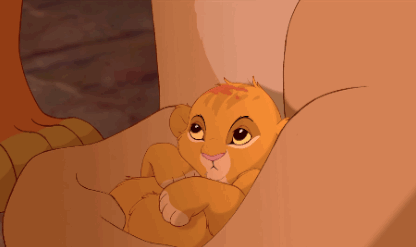 11. You saw the rise of Alicia Silverstone, music video goddess, to Alica Silverstone, movie star.
//www.youtube.com/embed/qfNmyxV2Ncw
12. You made love to "I'll Make Love to You" by Boyz II Men, even if only sarcastically.

13. You threw up in your mouth a little when Madonna asked Letterman to smell her undies.
//www.youtube.com/embed/-ICwXuF7XKQ
14. You heard that Michael Jackson married Elvis Presley's daughter and had so, so many questions but assumed (rightly) that no real answers actually existed.//www.youtube.com/embed/Ngoq4stJbCE
15. You decided not to burn your old pair of Air Jordans. Here's a VH1 recreation of Lisa "Left Eye" Lopes' 1994 crime.

16. You avoided Ticketmaster because of Pearl Jam's feud with Ticketmaster, but then had no choice but to use Ticketmaster because it's, well, Ticketmaster.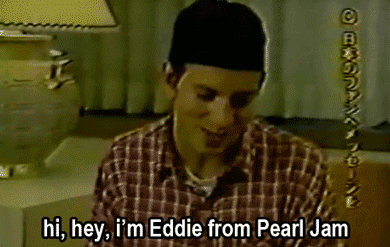 17. You watched Beavis and Butt-head make fun of Pavement's "Cut Your Hair" video.
//www.youtube.com/embed/EYifjWDgIDM
18. You didn't know who Matt Pinfield was yet because he wouldn't join 120 Minutes officially until 1995, though he did make an appearance on the MTV show as a fan in 1991.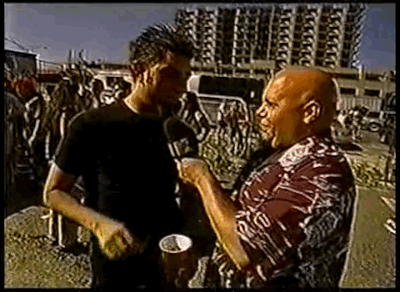 19. You had to deal with Courtney Love's babydoll fashion phase.
//www.youtube.com/embed/RD9xK9smth4
20. CDs were still bought regularly, and CDs had longboxes that looked like this: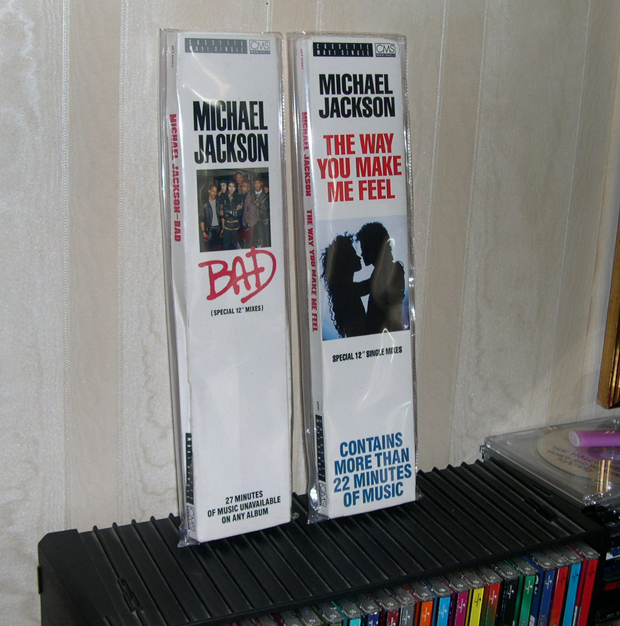 21. You didn't realize it yet, but you'd live to regret not doing everything in your power to thwart the nu-metal explosion that followed the release of Korn's debut album.