David Andrew Sitek and Tinashe shake hands and get right to work in Los Angeles' Paramount Studios, which has been transformed into the Dr Pepper Studio. As they begin going over beats, they make conversation and get to know each other – this is the first time the famed producer and up-and-coming vocalist have ever met, and they're about to record a four-track EP together from scratch.
This is part of Dr Pepper's artist pairing series, Dr Pepper Studio Sessions, and the twosome prove that the collaborative spirit is still very much alive. They begin with a simple melody – Tinashe sings without defined words over one of the chosen beats – and once recorded, Sitek leaves her to do her thing in the control room. With lyrics completed, the two continue building, adding layers to the song that grew into a one of a kind collaborative EP. Listen to a track from the release and stream the full four-track collection below.
What excites you most about working with new or up-and-coming producers?
Tinashe: The creative process changes depending on who I am working with. I definitely have to get acquainted with working with people because before when I was making my music, I was making it all on my own. It's been a learning process, learning how to incorporate other people's artistic opinions and what I am doing. Its very fun, especially when you're working with awesome creative people that you respect, it's cool to hear what they think and to get their input. I'm looking forward to working with new people I haven't worked with before. Getting acquainted with them and creating something from nothing.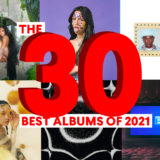 What was your inspiration behind your track with Tinashe?
Sitek: I listened to the silence, I decided how to interrupt it, and then I chased that down until there was no more silence left. The inspiration for my one of a kind song was destroy silence at any cost.
What excites you most about working with new up and coming artists?
Sitek: I love working with people that I haven't worked with before because it destroys the possibilities of habit, and I think that when you're involved with the arts, as opposed to craft, you want to progress, you want to be in a situation where you have to fight your way out, and this whole situation has been with people I have not worked with before. I don't really know their stuff, they don't really know my stuff, so it's easy to just throw stuff at the wall and see if it sticks.