Audio consumption is at its all-time easiest. The technological capabilities we carry in our pockets daily are truly awesome and, increasingly, companies are looking to put more content in our eyes and ears as conveniently as possible. We're ready for it too. Apple's purchase of Beats is a $3 billion investment in the public's listening habits, as is Amazon's new streaming service, not to mention Sub Pop and other labels' embrace of the Drip.fm digital subscription service.
The evidence is obvious but to move us from the anecdotal to the factual, Edison Research has released a survey to quantify just how much Americans are listening to music. According to their "Share of Ear" study, most U.S. residents listen to roughly four hours and five minutes of audio each day. That's divided between broadcast radio (52 percent); owned music such as downloads, vinyl, CDs, and tapes (20 percent); streaming services such as Beats Music, Spotify, and Pandora (12 percent); satellite radio (8 percent); podcasts (2 percent); and whatever else falls into the "other" category, like audiobooks (2 percent).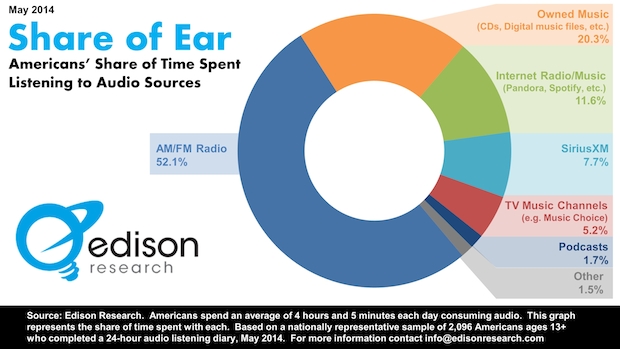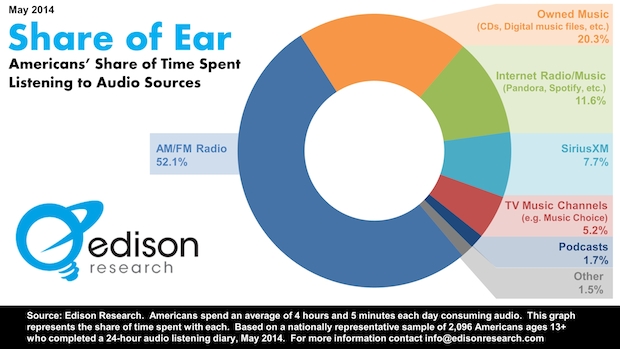 The survey involved nearly 3,000 participants above the age of 13. Each kept a diary tracking her or his listening habits in 15-minute intervals. Larry Rosin of Edison Research told Billboard that the results show audio is "the hottest space in the world of media… It shows why three of the four horsemen of the Internet — Apple, Amazon, and Google — are in the audio space. Who knows if Facebook will follow them?"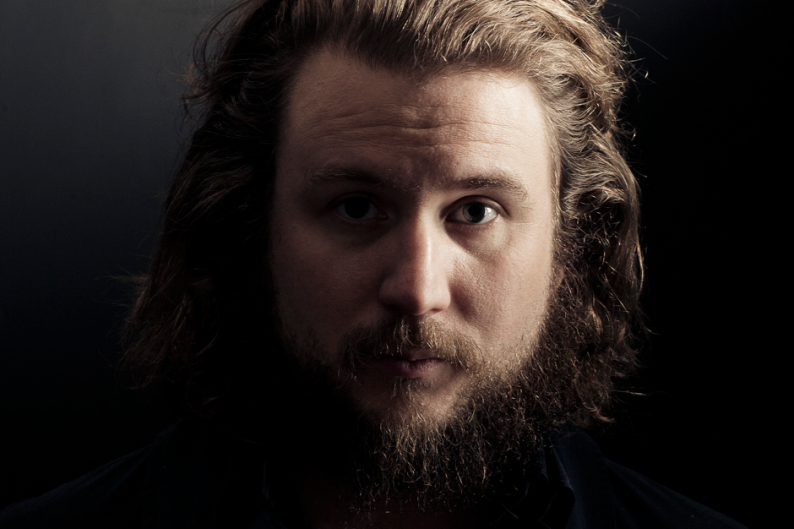 Analyzing the data a bit, Billboard points out an Arbitron study that says 92 percent of Americans 12 and older listen to broadcast radio. The publication also pointed to a recent study by Edison and Triton Digital that claims 47 percent of Americans in that same age group — or roughly 124 million people — listen to online radio every month. When you narrow that group down to ages 12 to 24, the figure rises to 75 percent.