Best Coast Salute Gwen Stefani, Sugar Ray on New Album
"As cool as I want everybody to think I am, I don't care," frontwoman Bethany Cosentino says, "I think Sugar Ray has written some really great songs."
A little over a week ago, Best Coast finished tracking their third album. Frontwoman Bethany Cosentino makes it a point to say "third" while speaking on the phone with SPIN because, as she sees it, last year's Fade Away — a seven-track effort released through her very own Jewel City imprint — was "not really a full record."
"I wanted to put something out that was almost a preview to a new record," Cosentino says. "If people want to think of this as record four they can. But to us, as Best Coast, this is our third record. This is something that we spent time on, that we tried to perfect as well as we could."
The upcoming full-length does not yet have an official title or release date, but Cosentino plans for the LP to arrive later this year — though not by way of Jewel City. "I think that we're probably going to end up going to a label to put it out," the former SPIN cover girl says. "Labels have a way of making things happen. Because if I'm responsible for putting it out myself, I'm so scatterbrain that I would probably be like, 'Oops, the record, I forgot to put it out.'"
Keeping with the idea that Fade Away is a prelude of what's to come, Cosentino and her bandmate, multi-instrumentalist Bobb Bruno, recorded the new album with the same producer — Wally Gagel — and at the same studio — California's Wax Ltd Studios — that yielded Fade Away. But following the thread that this impending record is the third in a series (after the sun-worshipping garage-pop of 2010's Crazy for You and the cleaner, country-inclined ballads found on 2012's The Only Place), the duo left room for some gentle experimentation.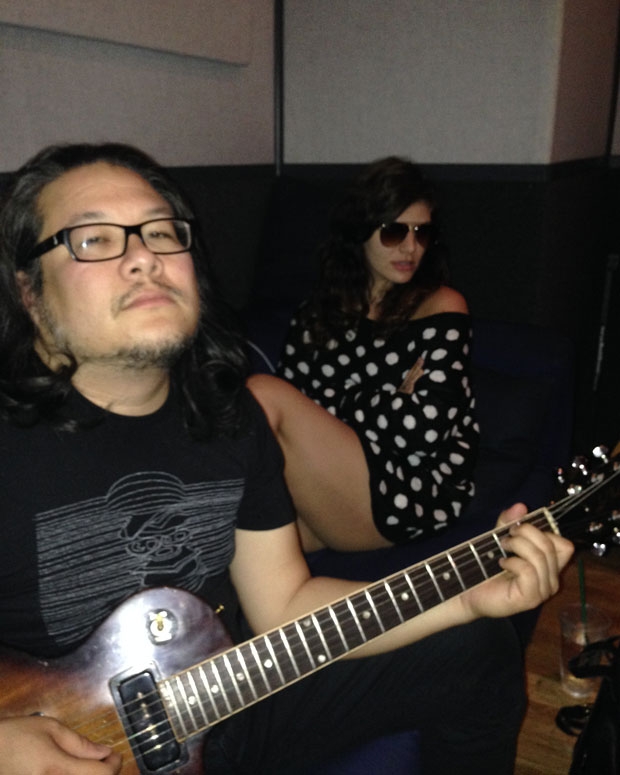 "When I was writing for this record, I wanted to have a lot of the classic Best Coast elements, but I also wanted to have some stuff that would be like, 'Whoa, this is not something I expected to hear from them,'" Cosentino explains. "There are definitely a couple of songs that are about relationships and feelings and all of that kind of stuff… But every single song is not like, 'My relationship sucks.'"
As such, the album — which features 12 tracks and, as of late April, has yet to be mixed — includes a nearly seven-minute song that Cosentino describes as a "droney jam." "People had to basically yank a whammy bar out of my hand," she says, "because I was trying to put whammy bar on everything."
Rattling off fresh song titles, the 27-year-old singer-guitarist names "Sleep Won't Ever Come," "Jealousy," "When Will I Change?," and "Heaven Sent." Citing recent influences, she names the Go-Go's, Gwen Stefani's "Cool," and, only kind of jokingly, Sugar Ray.
"The record is not going to sound like a Sugar Ray record," Cosentino insists. "But it's definitely something we were talking abut a lot while we were in the studio, and listening to Sugar Ray's greatest hits. As cool as I want everybody to think I am, I don't care: I think Sugar Ray has written some really great songs."