Evian Christ, Waterfall (Tri Angle)
Maybe it was all his stylist's doing, but Joshua Leary — Evian Christ to us — didn't come across as terribly warm and cuddly in his recent New York Times style section cameo, close-cropped and wearing a perforated hoodie straight out of Moncler's new THX-1138 collection. I think it's likelier that his stylist followed the lead of the U.K. artist's new EP, Waterfall, a record full of exaggerated silhouettes, crisp lines, and bleached-out empty space. You thought his turn on Yeezus was forbidding? "I'm In It" was a hothouse flower compared to the brittle, mean-spirited Waterfall. (Perhaps he had images like these in mind when he chose that title.) This is trap as seen through the lens of Pan Sonic and techstep, full of blown-out 808 kicks and meat-grinder snare rolls and claps that scar the stereo field like glass-cutters. It's similar to the restrained brutalism of contemporaries like Untold and Anstam, but it comes across even scarier, somehow — sullen, spiteful, a glance away from total psychotic breakdown. All four tracks are pretty astonishing, in different ways, but "Waterfall" is the standout. With a rhythm perched on the cusp between drum'n'bass and dancehall, it sounds like a stack of ECM New Series CDs being shoveled beneath a pile driver, like a rainbow of pulverized aluminum.
SBTRKT, Transitions (XL)
Skrillex wasn't the only electronic musician with a hard-to-pronounce-if-you're-drunk name to unveil a new record this week, more or less out of the blue. SBTRKT turned up with his first new material since his self-titled album from 2011: Transitions, a six-track suite spread across three EPs. (The title speaks to its interstitial nature, composed while also working on different music for his next album.) After the melodic, vocals-heavy slant of his debut LP, the new material is something of a curveball. All instrumental, it's more abstract than before, and maybe more guarded; its crisp, percussive high end has a prickly feel, and that extends to its emotional register. The snapping "Gamalena" strings a curtain of bells across a broken techno rhythm reminiscent of Untold and the Sunklo label, and "Stifle" drapes Four Tet's porous shakers-and-synths webbing over a weird, shape-shifting groove. "Resolute," with its pinpoint bleeps and freezer-burned chords, comes closest to his previous work; its dizzying array of moving parts, meanwhile, suggests that he's been boning up on black MIDI (or at least the work of Conlon Nancarrow). And while outliers "Kyoto" and "Highs & Lows" may be slightly too extroverted for comfort — taking elements from grime, wonky, trap, and blowing them up into a kind of Peter Max caricature of main-stage EDM — "Hold the Line" is all icy reserve, not to mention a welcome flashback to Autechre's Garbage EP. (Listen and purchase here.)
Andre Bratten, "Trommer Og Bass" (Correspondant)
Last we heard from Norway's Andre Bratten, he was giving his studio-mate Todd Terje a run for his space-disco money via "Libra," the serpentine standout song from his album Be a Man You Ant, released on his other studio-mate Prins Thomas' Full Pupp label. "Trommer Og Bass," Bratten's contribution to a new compilation from Correspondant Music's Compilation 02, sounds more like something you might expect from Kompakt's Speicher series. (Perhaps with good reason, given that Jennifer Cardini is behind Correspondant.) The title translates to "Drums and Bass," and that's pretty much all we get here: Just diamond-hard hi-hats and claps — disco as precision machinery, as bed of nails, as X-Acto Knife — and a stonking bass line that struts like an angry crow with its chest puffed up. It's all analog, apparently, and recorded straight into the mixing desk. Make of that what you will — gear fetishism can be boring; not everyone can afford hardware; it's the ideas, not the tools, that count; yes, yes, yes — but Bratten's double-barreled sound certainly makes a compelling case that analog simply pumps harder.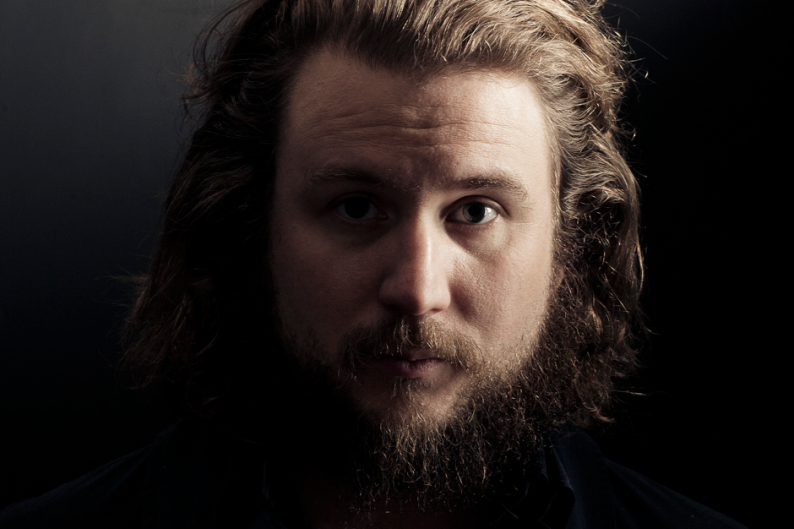 Seven Davis Jr., "Feel for You"
At the far end of the spectrum from Evian Christ, we've got Seven Davis Jr., pretty much the only force in nature capable of turning Christ's cataract of icicles to a lukewarm puddle. Like any funk musician worth his salt, he knows the power of the canon, and he's got the chops to remake classic songs in his own image. Like his excellent "Controversy" cover, Davis' take on Chaka Khan's "Feel for You," which Boiler Room premiered this week, is faithful to the spirit of the song without trying to ape its production or even its arrangement too closely; that means no harmonica, for one thing, and it also means a different style of vocals. The groove is a half-stepping, half-shuffling cadence midway between house and funk, and he makes the most of his voice, with husky multi-tracked harmonies buried suggestively in the mix. Two thoughts: Someone needs to sign this guy, now; and would an entire album of covers be too much to ask for?