Cameron Mesirow's Glasser project debuted in 2010 with Ring, a brooding collection of tropical beats and heart-stopping intimacy. The follow-up, Interiors, was three years in the making. In that time, she moved to New York City from Los Angeles and let the complications of urban relationships inform the record, while incorporating a fuller and synth-heavy sound into her typically fluid songwriting. Glasser has promoted it with entrancingly arty videos like the avant-something "Design," which features a beehived Mesirow dancing around a sparse room and staring at a piece of trans-dimensional weirdness hovering in the air. (It's pretty damn cool.)
In advance of Interiors' October 8 release, we chatted with Mesirow about her favorite things, which range from the absolutely fabulous to the highly conceptual.
Architecture
Architecture was the base idea that I had when I started writing. But what became very quickly evident was that the more I wrote, the more I felt that the structure I was interested in was my own — my own personal structure of my life. I'm not sure if anyone wants to really hear a whole album about buildings. But it was the original idea, since I was traveling all around on tour. For some of it, I didn't have a home to come back to. I would come back to New York and sublet. So I think that the idea of an actual building being someone's home became sort of absurd. People say, "I'm going to the hospital," and they say it like they're going to a building. But what they're actually doing is something medical: "I have to go get a medical procedure." People say, "I'm going to the bathroom," and that means they're going to do something in the bathroom. I thought about the meaning behind structures like that, and how it's so pervasive in our lives. I would say something like "I'm going home" when I was on tour, but I wouldn't actually be going anywhere that I had been before. I'm going to New York!
RuPaul
RuPaul's Drag Race is probably my favorite TV right now — that and Project Runway, even though I'm extremely picky. I've always liked RuPaul. I always liked supermodels as a kid, and thought RuPaul was awesome. I grew up with a few drag queens in my life, so I've always been into drag. I just really appreciate that presence in our media — that the freaky-deakies of the world are finally getting their spotlight in the mainstream. That's so cool. I'm really happy that he has a place on TV again after The RuPaul Show in the '90s, which was spectacular. RuPaul is really magnetic, and probably just my favorite person on TV.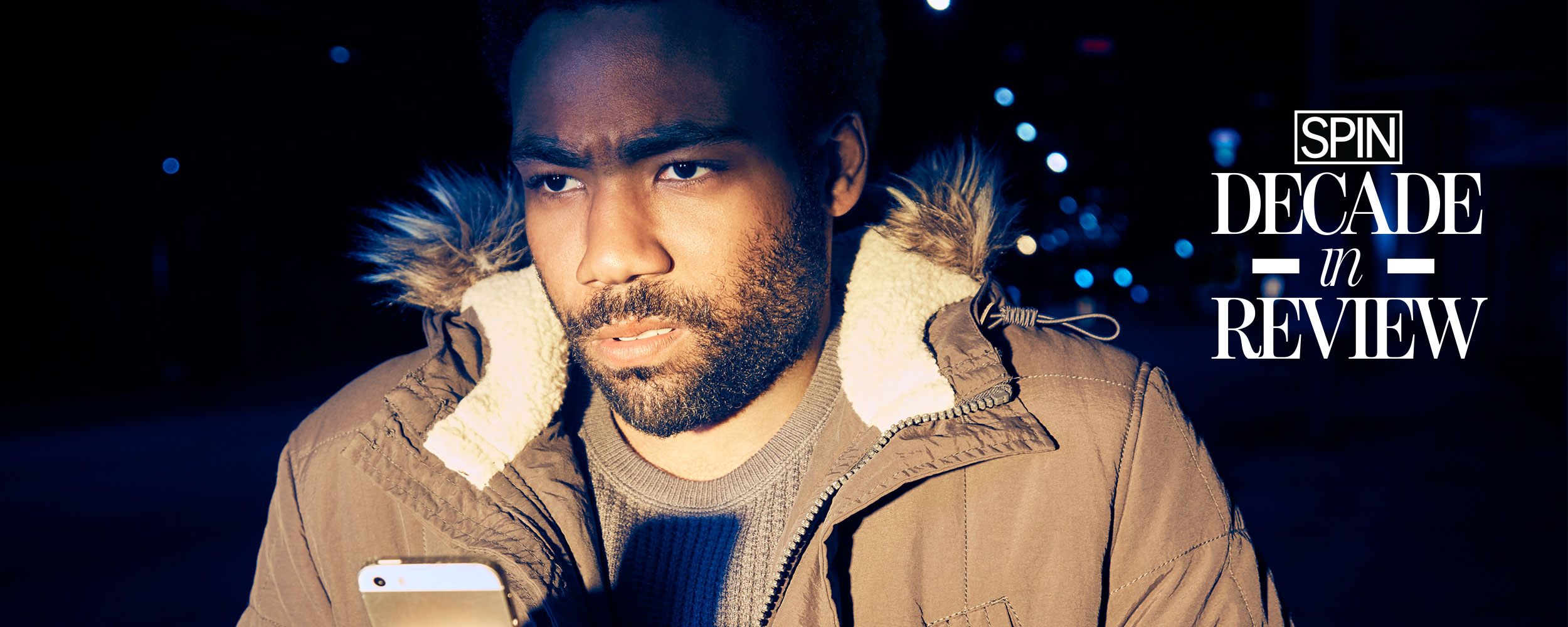 Desire
The idea for "Design" is about lust, or seduction of any sort. When you have a realization that you are overcome with desire for something — the moment before you have that realization, you might be thinking of whatever it is you desire. The moment you have a realization that you are feeling desire, your thoughts transfer to yourself. When it came to my own personal experience of desiring things and people, I felt I had a tendency to want to force my way inside — become one with whatever it is I feel desire for. It's like invading a space. That video was about a beautiful thing I couldn't just leave on its own. It was enticing me. I had it in my sights. I had to have it within my grasp. But once I had it, it was over. It was a conquest-type feeling.
Alexis Penney
I actually just met Alexis. [A New York drag performer.] His book called Window — so aptly titled for me — has been good reading. I got it a couple weeks ago at the New York Art Fair, and I'm really into it. I can't say with total confidence, but I think Alexis is a really cool person on the scene. There's a really awesome underground drag movement happening in New York. [The book] is just a memoir, and is very open and raw. It reads like a diary.
Art
Human elements are what makes good art. If I had only written about buildings, I don't think Interiors would be as interesting somehow. It took me awhile to think that writing about myself was interesting to other people. But that human element really matters to people, in terms of how they enjoy art. I might capture this lofty concept, but as long as there's a humanness to what I'm talking about — a humanness to the music — that's all that matters. And not even lofty concepts: some people have this attitude that if there's not a drum machine, it's not real music. I think that's silly. It's all about the life that exists in the music, not how it's made.