Three-quarters through every episode of the drag-queen competition reality show RuPaul's Drag Race, a camera pans onto a glimmering, iridescent pink runway. A triad of triumphant brass instruments dramatically herald RuPaul's entrance. "Cover girl! Put the bass in your walk!" Voice booming through the speakers, her spellbinding look so singular that it only could be soundtracked by her own music. "Head to toe! Let your whole body talk!" Strutting down the runway, RuPaul is nothing less than America's Supermodel of the World, giving face that says "serious business," wearing vampy, fashion-forward gowns in various flavors of sequins, tulle, and chiffon. As she reaches the end of the proscenium, the song's punch line hits: "And…. what?" RuPaul strikes a prolonged pose, emphasizing her hourglass figure, runway-ready stature, and signature cascade of hair, blown-out, sprayed-up, or pulled into an asymmetrical victory roll.
Don't miss Absolutely Dragulous, our rundown of some of Drag Race's most beloved queens.
Drag Race spends most of its weekly, hour-long run on the tribulations of its contestants, who are competing for the title of "America's Next Drag Superstar." But when the above segment rolls out every episode, nobody forgets for a second who's boss: the Atlanta-raised, New York-defining drag star who's been captivating hearts and pushing pop culture forward for two decades. In 2013, exactly 20 years after RuPaul first landed in American living rooms via "Supermodel (You Better Work)," his fame and popularity has, somewhat unpredictably, skyrocketed. Through the success of RuPaul's Drag Race — and a social climate that is, at present, increasingly supportive of LGBTQ cultures — he has eclipsed his original firebrand ascension to fame that began in 1993.
Since the Clinton era, RuPaul has released five full albums of ebullient dance music and two books; he's currently on his sixth LP and third tome. As the queen mamacita of Drag Race, which airs on Viacom's LGBTQ hub Logo, the 52-year-old performer has enabled a whole new generation of queens to become nationally famous, insuring that his legacy will endure. It's the most fun-to-watch show on television, plus RuPaul is exposing "the art of drag" — the toil that goes into it, the skill set and gumption it requires — like never before, via television or otherwise, to a mainstream, international audience. And it's working: Drag Race's fifth-season premiere scored more viewers that evening than CNN's Piers Morgan Tonight, and this season is the show's most-watched yet, marking a 33 percent increase in ratings for Logo as a network. In 2010, Logo began airing a spin-off, RuPaul's Drag U, in which former Drag Race contestants give fashion-challenged biological women drag makeovers. The RuPaul franchise has essentially become synonymous with Logo; the network even airs commercials tailored to the audience, starring former contestants, most recently with Drag Race sponsor Absolut, and the travel website Orbitz.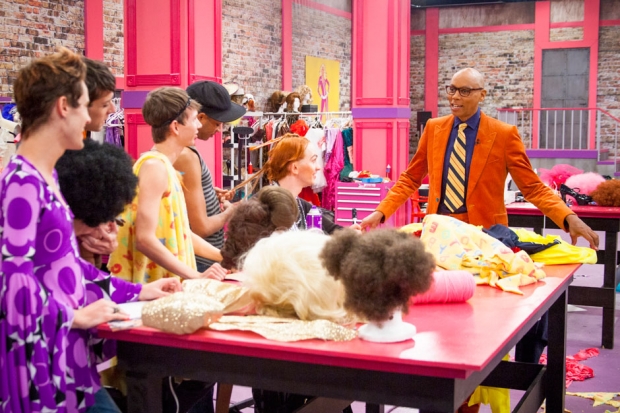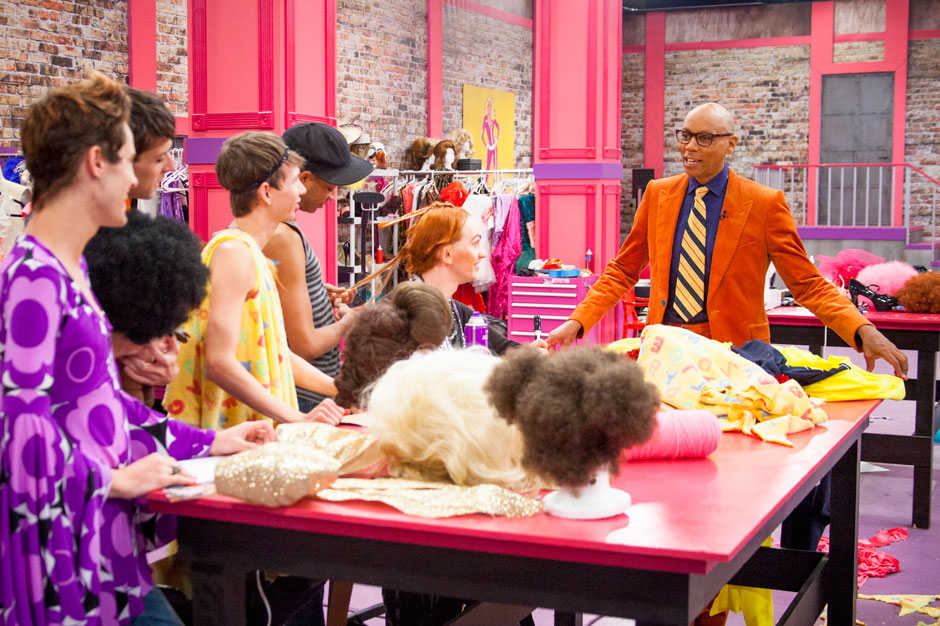 Drag Race's fanbase reaches far beyond drag performers and the LGBTQ audience. With its strongest viewership in the 18-49 age range, the show has a strong Twitter presence and enjoys popularity among a straight demographic that, 20 years ago, might not have existed as openly. Says Michelle Visage, Drag Race judge and RuPaul's longtime best friend, "I get more and more straight men who are married and say, 'My wife watches the show and I just wanna say on behalf of all of us, we love the show.' The husbands are the ones who are reaching out!" Incremental progress, sure, but it's a long way from the days when RuPaul coined the tagline, "You can call me 'he'; you can call me 'she'; you can call me 'Regis & Kathie Lee'… just as long as you call me, baby!"
As RuPaul strides into the sprawling dining room of West Hollywood's Palihouse Courtyard Brasserie, his entrance is of a slightly less formal caliber than on Drag Race, but he makes no less of a stunning impression. At six-feet-four-inches, his svelte body renders him more towering; it's also the way he carries himself, with perfectly straight posture and an aura of warmth and dignity. Firm handshake, too, even though it's 7:30 in the morning. Ru, as his friends call him, is both an insomniac and a morning person, and today he has been awake since 4:44 a.m. (When he can't sleep, he listens to Eckhart Tolle's audiobook for The Power of Now, subconsciously absorbing its message.) He's carrying a blonde leather laptop bag and wearing one of his impeccably tailored plaid suits — this one by Moods of Norway, a former Drag Race sponsor. It's his street uniform when he's not dressed in custom Zaldy gowns. On a recent episode of Drag Race in which the contestants competed in a "RuPaul Roast," the Dallas queen Coco Montrese sent up Ru's suits, saying he looked like "a black PeeWee Herman." (Ru crowned Montrese the challenge winner.) He slides into a velvet couch that looks like the furniture that Greta Garbo had on the set of Camille, orders a coffee and an egg-white omelette, and spills the T.
"I've been interviewed for 30 years and it's awful," he says, cheerfully. "I've been on both sides; I've interviewed people and I do an okay job, I guess. But it's awful. Because you feel like you have to defend your life, which is such an interesting concept. It's not an easy process to sit down and talk about, 'What's your motivation?' Because as I'm answering, I'm working it out for myself at the same time."
For 20 of the past 30 years that RuPaul has been an interview subject, he has had to represent himself not just as a musician and performer, but also as a default ambassador. In the '90s, as the first drag queen to reach his level of international fame, he held court with his own talk show on VH-1 and New York radio station WKTU (both with Michelle Visage); he also appeared in major motion pictures like The Brady Bunch Movie and Spike Lee's Crooklyn. In 1993 alone, after the Larry Tee-assisted smash "Supermodel" playfully assured would-be Shantés, "It doesn't matter what you wear / It's all about your savoir faire," all the way to the Billboard Hot 100, he presented at the MTV Video Music Awards, signed on as the first face of M.A.C. Cosmetics, recorded a duet with Elton John, and was photographed holding baby Frances Bean Cobain (dad was a fan). He also made an appearance on late-night show Arsenio during which host Arsenio Hall resisted cutting to commercial because he was so compelled by RuPaul's chutzpah — the moment Ru credits for propelling him into the mainstream. There was even the RuPaul doll, a Barbie-esque poseable figure created in 1993 by Jason Wu, who later gained fame as the fashion designer whose gown Michelle Obama wore to the 2008 Inauguration Ball.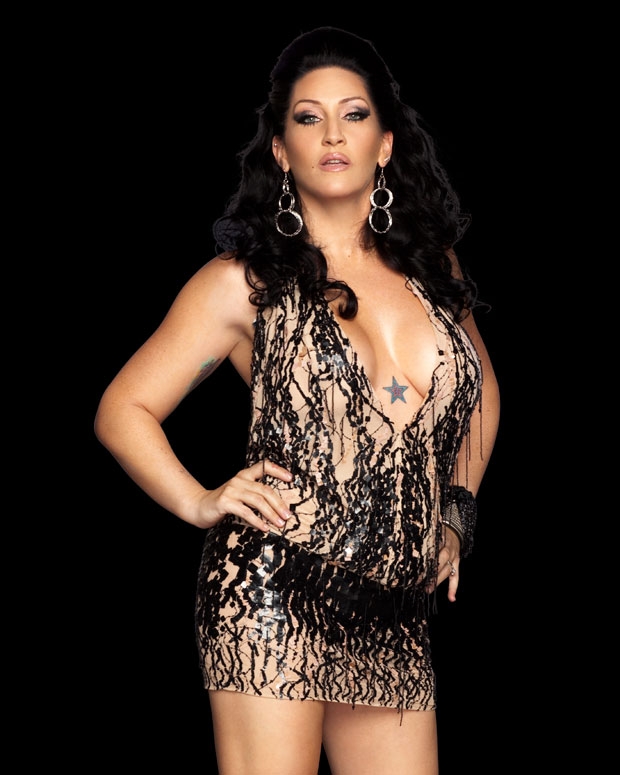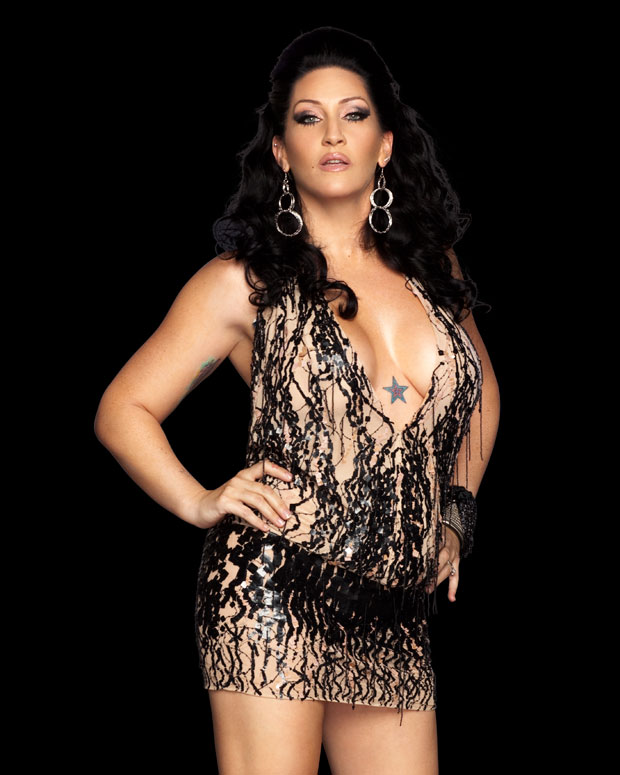 While setting such landmarks, he represented and promoted a sort of confident, spiritual guidance for gays, queens, and anyone else outside the mainstream, through his feel-good music, charming personality, and sheer embodiment of eleganza. "It does seem like yesterday…It's an amazing story," says RuPaul. "In the movie Network, they talk about 'TV Movies of the Week.' As a kid, I remember thinking, how can I make my character a character that's worthy of a 'TV Movie of the Week'? That was the criteria."
RuPaul Andre Charles has a habit of referencing television shows, movies, and music in casual conversation; he's a student of his own media. Born in San Diego, California, he began to bloom in Atlanta, idolizing both Diana Ross and Renetta, one of his three sisters; the latter turned him on to music and drag by proxy, introducing him to the music of Sylvester and passing him an article about Christine Jorgensen's sex reassignment surgery. He credits his beloved mother, a Tarryton-smoking spitfire named Toni Charles, with giving him his famous ability to coin a phrase. (Her favorite read was "you pussy-mouthed motherfucker"; the neighborhood kids called her "Mean Miss Charles.") Ru's parents divorced in 1967, and he lived with his mother and sisters in a tract home in a San Diego subdivision.
"I had to play dumb when I was a kid, because everyone [in my neighborhood] judged me," he says. "I have written about it, where I would go out to the beach and come back, and they'd say, 'Oh, you think you're better than us?' And I'd be like, 'Okay, I get it. I don't think I'm better than you, but you think I'm better than you, so I need to get the fuck out of here so I can find my people.' Even back then, I was thinking, 'I need to get to New York, I need to find the Warhol group, and I need to hang out with them." He laughs. "They'll get me! I need to find my pride!"
In his 1995 autobiography, Lettin It All Hang Out, Ru writes about feeling different as early as the age of five: "Even then I knew I had a different perspective on the world. I was not doing the same things other kids were doing, and I was looking at things as an observer, as an outsider, like an alien." One obviously might surmise that RuPaul's "alien" feelings came from knowing he was gay (in his book, he described "always [feeling] quite straightforward and uncomplicated about being a man who likes other men"), but his outsider sense seems more likely to come from his acute sensitivity. "I've always been interested in what else is here, what lies beneath," he says. "As a little kid, I wanted to be accepted by people, but I was put outside of society. I would think, 'What am I doing? What are they not seeing? I can figure this out, I will figure out what they're doing and I will make them love me.' So I sat back, figured it out, and was like, 'It's a hoax, it's facade bullshit!' So I stayed outside of society. And the process of figuring out what's going on, that part of my adventure has never ended. Even as a kid in the '70s, I was reading all those self-help books, like I'm OK, You're OK. My spiritual practice reminds me of what's really real, what's really hood. It's no wonder that I'm involved in drag, because drag is about mocking identity, mocking the facade. Drag is an extension of the realization that, 'You mean, the thing I think I am, I'm not really?' Exactly. So have fun with it. Change it. That's why I think drag comes up against so much opposition from people, because the ego knows drag is a threat to the ego."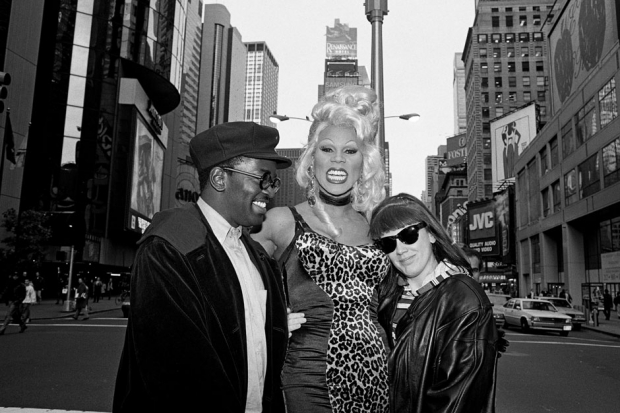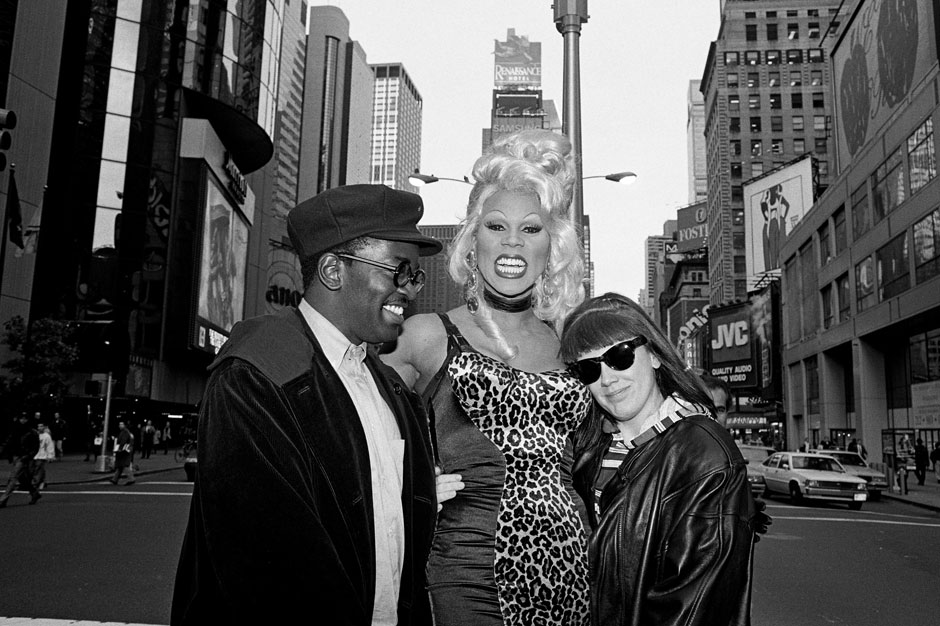 When he was a teenager, RuPaul moved with his sister Renetta and her husband to Atlanta so he could attend an arts high school, and it was there that he got his first taste of show business. By 1982, he'd landed a spot on The American Music Show, an Atlanta cable-access program, with a group he created on the fly called RuPaul and the U-Hauls. Their dance routines and je ne sais quoi landed them a spot as regulars, and soon Ru became a drag-punk fixture on Atlanta television and in local clubs, performing with the U-Hauls, and singing in another group called Wee Wee Pole, which played "new wave tribal melodies."
"I've still never gotten used to myself in drag," he says. " Even the first time, what struck me was how other people reacted to me, in a way that I'd never been reacted to before. So I thought, 'That's interesting. I'm gonna keep that information tucked away, maybe I can use that later.' And here we are. Hahah!"