Recently a little clique developed in Los Angeles: the rappers Earl Sweatshirt, Domo Genesis, and Action Bronson, plus the producer the Alchemist. In August of last year, Domo released the mixtape No Idols, which was produced by Alchemist and featured multiple verses from the aforementioned MCs. In November came Bronson's Rare Chandeliers, another mixtape helmed solely by the Alchemist. And now, we have what might as well be the third part in the series: the Alchemist-produced My First Chemistry Set, the forthcoming album from the Detroit rapper Boldy James.

The first single from the record is "Reform School," a grimacing track that features — wouldn't you know it? — Earl, Domo, and another young L.A. rapper and A$AP Mob affiliate named Da$h. The track has the same back-alley-cypher vibe and no-nonsense attitude of much of the Alchemist's work, and in this context James' direct, measured flow is strikingly reminiscent of Prodigy from Mobb Deep. But Sweatshirt — unsurprisingly so — has the most memorable verse, gliding easily over Alchemist's piano sample and punctuating his lines across the snares as he pulls back from his insular Doris into a persona closer to his earlier work: "Speak soft / Sock a fan, shut the camera off / Rap camp Camelot / Cannon cocked / Lick a shot."
My First Chemistry Set will be released next Tuesday, October 15.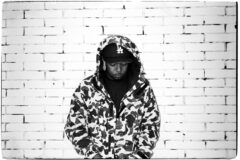 Boldy James, My First Chemistry Set:
1. BOLD
2. Consideration
3. Moochie
4. Traction (feat. Action Bronson)
5. You Know
6. Surprise Party (feat. King Chip and Freeway)
7. What's the Word
8. Rappies (feat. Mafia Double Dee and Peechie Green)
9. Cobo Hall
10. Give Me a Reason (feat. Vince Staples)
11. 400 Thousand
12. Reform School (feat. Earl Sweatshirt, Da$h, and Domo Genesis)
13. KY Jellybeans