When not writing songs with Britney Spears, Solange, and Sky Ferreira or covering artists like Drake and Phoenix, the ever-prolific Dev Hynes finally found enough "me time" to finish his second Blood Orange album, Cupid Deluxe.
The former Lightspeed Champion mastermind's 11-track LP follows 2011's Coastal Grooves and features a eclectic roster of guests. We've already heard the lovely lead cut "Chamakay," which features vocals by Chairlift's Caroline Polachek, and now it's been revealed that Hynes also enlisted Dirty Projectors' David Longstreth, Friends' Samantha Urbani, Clams Casino, Despot, Kindess' Adam Bainbridge, Skepta, and more.
To accompany the album's announcement, Hynes produced a seven-minute interview in which he's interviewed by his bored-looking friend Karley Slutever. Rather than a traditional Q&A, Hynes' answers are somewhat awkwardly dubbed over, though the questions are even better: "Obviously, you're black. Can you talk about that?" and "So a lot of people hate you now?"
Hynes actually gives straightforward responses, talking about the racial tension in New York City, his childhood, and how Cupid Deluxe's guest-heavy production was inspired by collaborative albums by Gorillaz, Malcolm McLaren, and Massive Attack. As a bonus, he also plays over a minute's worth of new music from the LP while Slutever grooves in her interviewer's chair.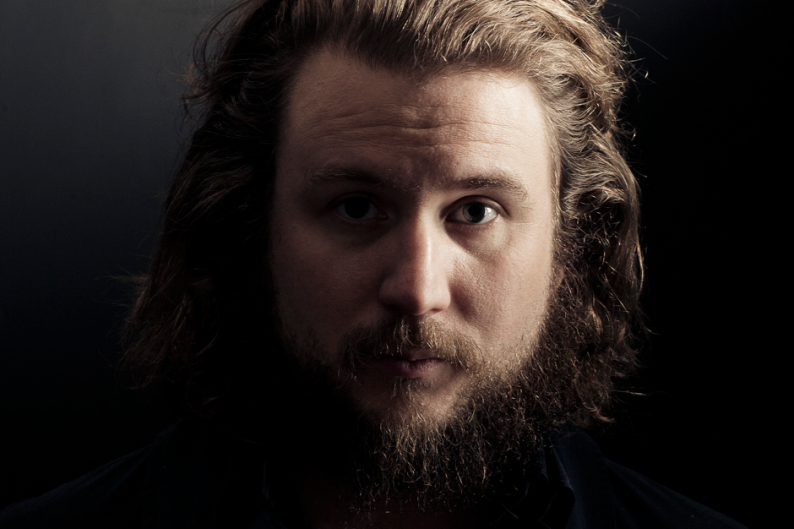 Check the interview and track list out below, and pick up Cupid Deluxe on November 18 from Domino.
//www.youtube.com/embed/d1mgtY86bCU
Bloode Orange's Cupid Deluxe Track List:
1. "Chamakay"
2. "You're Not Good Enough"
3. "Uncle Ace"
4. "No Right Thing"
5. "It Is What It Is"
6. "Chosen"
7. "Clipped On"
8. "Always Let You Down"
9. "On The Line"
10. "High Street"
11. "Time Will Tell"