Russia's Kubana festival came up tangentially last week, when it was System of a Down's next live date as the band brushed off talk of a new album. The lineup of acts traveling through the town of Slavyansk-na-Kubani was somewhat fascinating: The Prodigy, Wu-Tang Clan, Misfits, Flogging Molly, and Bloodhound Gang would be making the same trek as Serj Tankian's troupe. Yes, Bloodhound Gang — the jokers behind 1999 dance-pop novelty "Bad Touch" — were still evidently popular in Russia.
Bloodhound Gang are more controversial in Russia now. As the New York Times reports, the group has been banned from Kubana festival and forced to flee the country after a crude onstage prank. At a show in Odessa, Ukraine, Bloodhound Gang bass player Jared Hasselhoff, a.k.a. Evil, put a Russian flag in his pants through the crotch and then pulled it out the rear. "Don't tell Putin," he said in advance.
Russia's minister of culture, Vladimir Medinsky wrote in Russian on Twitter that "these idiots are not going to perform" in the nation. Local officials canceled the Bloodhound Gang's Kubana appearance. According to the Times, Russians threw eggs and tomatoes at the Bloodhound Gang's van, and a group of traditional Russian frontiersmen attempted to suffocate a band member with an American flag in an airport lounge.
Hasselhoff has publicly said he's sorry and has explained that he traditionally puts items through his pants. Still, Russian authorities are warning that they could press criminal charges. Bloodhound Gang reportedly flew out through Moscow on Sunday, August 4, ahead of schedule.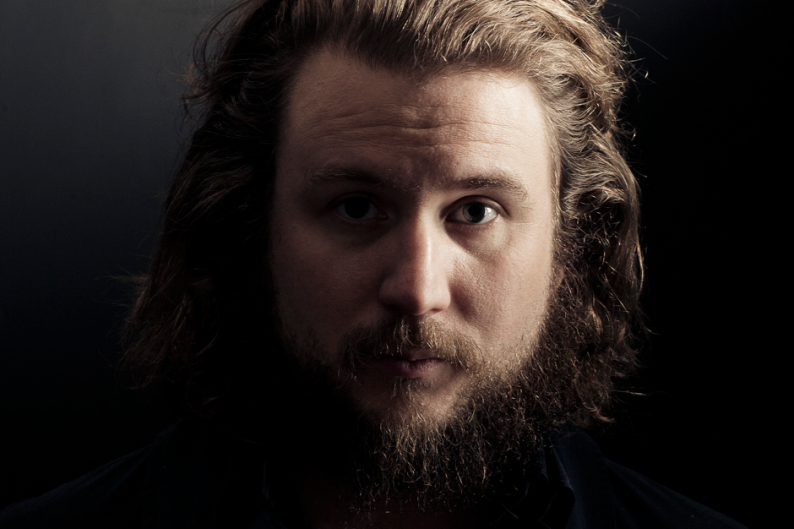 Russian officials have been cracking down on politically outspoken music acts recently. Madonna continues to come under fire for defending gay rights and supporting freedom for the punk group Pussy Riot during shows in Russia a year ago. Lady Gaga has also been harshly criticized by authorities there. Last month, a jailed member of Pussy Riot was denied parole because she refused to "repent."
Let it be said: Hasselhoff treated a Ukrainian flag with respect during the same Odessa concert. Bloodhound Gang frontman Jimmy Pop reportedly said onstage that he was against the Russian flag crotch move, for reasons that might actually appeal to Medinsky: "Russia is better than America, so I disapprove of that." Pop then crudely mocked America.
None of this is unpredictable from Bloodhound Gang, but what's perhaps most remarkable is that these guys are still capable of causing such an uproar in the first place. "So put your hand down my pants," goes one lyric from their most famous song. To think, their doing so would actually still cause people to go nuts.