NEW YORK — "I started playing in New York in the late '80s," a fedora-sporting Beck reminisced to the capacity crowd at Manhattan's intimate Le Poisson Rouge Friday night. "It was a boom time for folk music, let me tell you," he deadpanned.
Retrospection was the vibe at this, the singer's first acoustic tour in seven-odd years, which catches him at an odd point in his now-two-decade-long career. Since his Universal contract concluded with Modern Guilt in 2008, Beck has done just about everything except release a conventional album: a skip through the past few months on his website reveals a typically tangled trail of compilation tracks, guest appearances and productions, scattered tour dates, covers, orphaned Internet-only or video-game-only songs, "reimaginings" of David Bowie and Philip Glass works, and last year's defiantly sheet-music-only album Song Reader — from which, with characteristic contrariness, he played four songs at tonight's show.
Those tracks were the only remotely new material he performed: There was nary a trace of the two songs he released a few weeks ago, nor the two albums he's announced but is still recording. Instead, we got a jocular, highly entertaining set — he walked onstage at exactly 8:08 p.m. (which probably wasn't intentional, but it'd be awesome if it were) — that sprawled across his entire career, spanning hits, obscurities, and covers: Chris Bell's "I Am the Cosmos" (probably inspired by the recent Big Star documentary), the Everly Brothers' "Sleepless Nights," a bluegrass instrumental, and more. His mid-career, acoustic-leaning albums, 1998's Mutations and 2002's Sea Change, were heavily represented, along with throwbacks like "One Foot in the Grave" and "Hollow Log" and deeper cuts like Modern Guilt's "Gamma Ray."
Even the band was retrospective and chronologically disparate, combining three longtime accomplices — guitarist/mandolinist Smokey Hormel, keyboardist Roger Manning, and bassist Jason Falkner — whom we're pretty sure have never before toured with Beck at the same time. They were accompanied not by a live drummer (veteran Joey Waronker is on board for this tour's full-band shows), but instead occasionally by a drum machine, a.k.a. "a traditional folk instrument from Japan… called a Korg."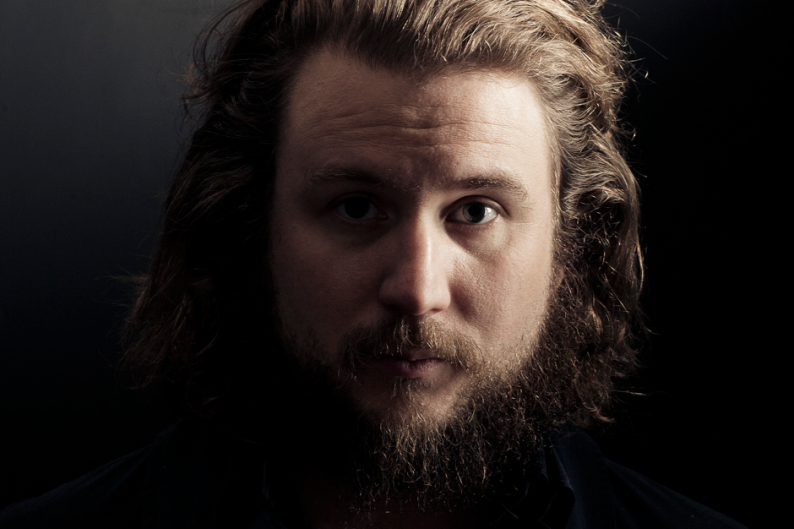 Throughout the night, Beck told stories about his early years as a folkie in New York, trying to write protest songs about the volatile summer of 1988, "but there wasn't much to protest, so I wrote this song," leading into "Pay No Mind." He also recalled a fruitless attempt at busking on St. Marks Place: "I didn't realize that the only way to get money was to do this," he said, breaking into a snippet of "Hey Jude."
The set wound down with a version of "Sissyneck" that found Beck pulling the band back — "There's something eerily familiar about that beat" — and leading them straight into a hilarious mashup of "Billie Jean" and T. Rex's "Get It On" that saw the crowd singing along unprompted on the "hoo!"s while a friend jumped onstage to do some not-bad MJ moves.
The night's best moment capped the encore: a hypnotically psychedelic take on "Loser," with Hormel playing a lysergic mandolin solo. It was nigh-impossible to top, and Beck knew it, so he drew this unusual set on this unusual tour to a close – leaving us with an entertaining story-so-far of his career, but absolutely no hint as to where he's headed beyond the tour dates that trail off into the fall.