Franz Ferdinand's always-dapper Alex Kapranos spotted wandering the field in a sleeveless black T-shirt.
A troupe of hardcore New Order superfans showed up in the pit at the Mojave tent for the band's 11:35 p.m. set wearing T-shirts bearing lyrics from the band's most beloved songs. They were blissfully only somewhat superannoying once the show started.
Danny Brown hanging out in the media tent with an expression so pained, you'd think somebody had murdered his puppy.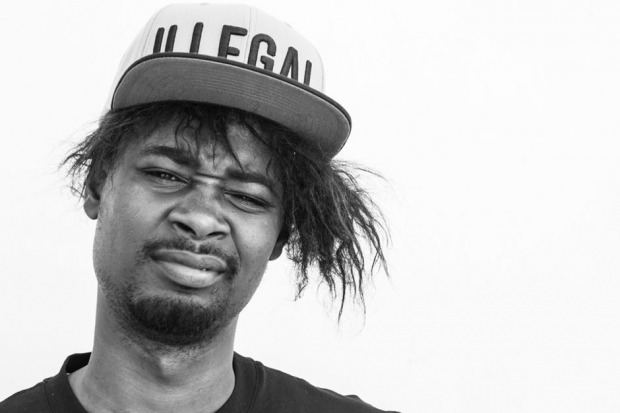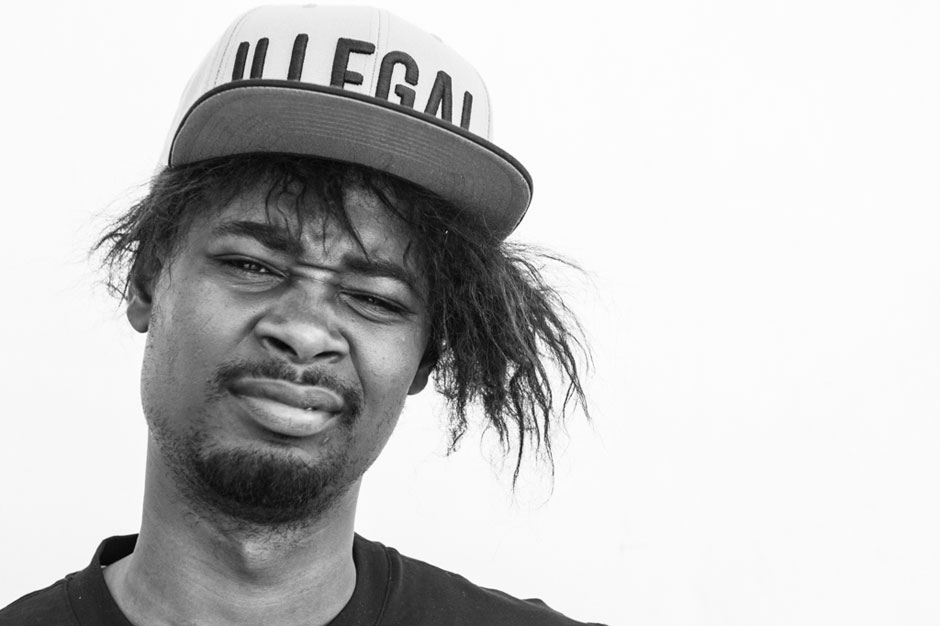 Savages frontwoman Jehnny Beth rocking out to the Make-Up in the Gobi tent wearing her stage outfit from earlier in the day (all black and a pair of bright-pink pumps).
Veteran Cali pop-punk act the Descendents took a while to soundcheck on the Outdoor Stage, which was remarkable because we'd never seen a band soundcheck at all at Coachella, ever.

The two things that Diplo threw into the crowd during Major Lazer's set: Vuvuzelas and himself, in the clear, plastic ball pioneered by Wayne Coyne.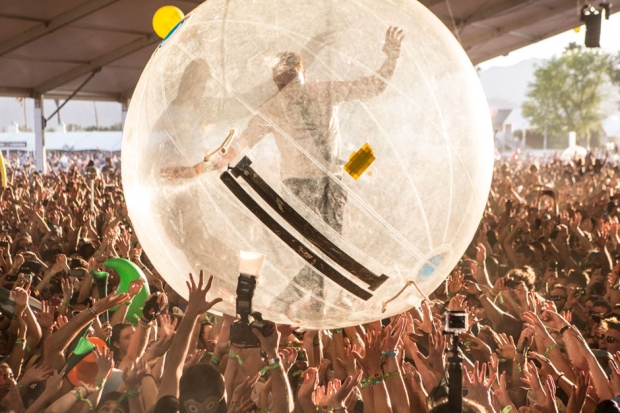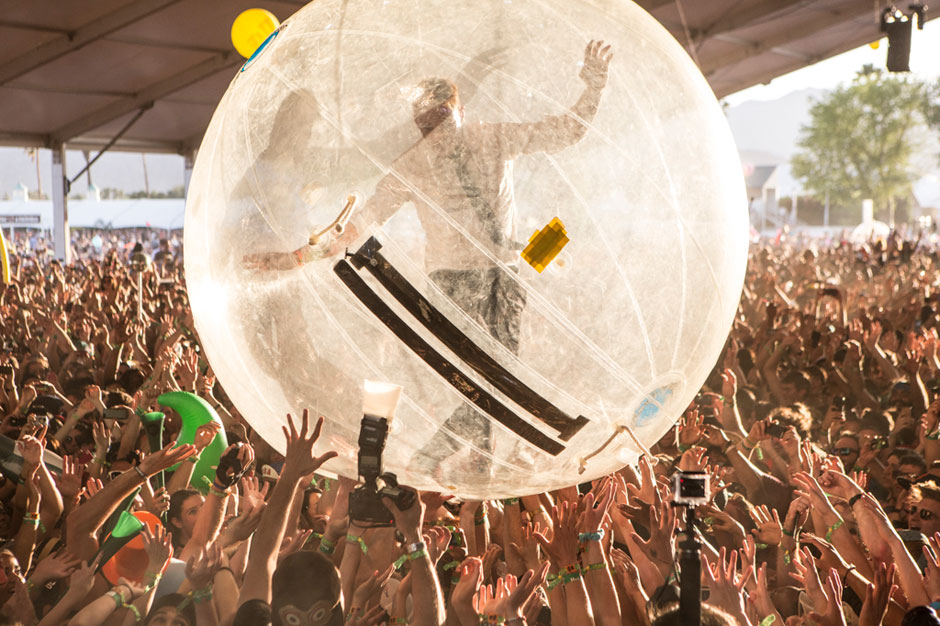 2 Chainz apologized to his (very large) crowd for his abbreviated set time, admitting "That was my fault." Yes, yes it was. (He showed up onstage at least 20 minutes late.)
The three people at 2 Chainz's set that most took the message of "I'm Different" to heart: The guy in the full Bane mask, the dude in the orange top hat, and the person waving a weed-emblazoned version of Old Glory.
Why 2 Chainz needs to be on the cover of GQ: He wore flip-down shades but kept the left eye flipped up and the right one flipped down. He was also wearing black-and-white leather chevron pants and a black leather glove on his right hand. And, of course, two chainz.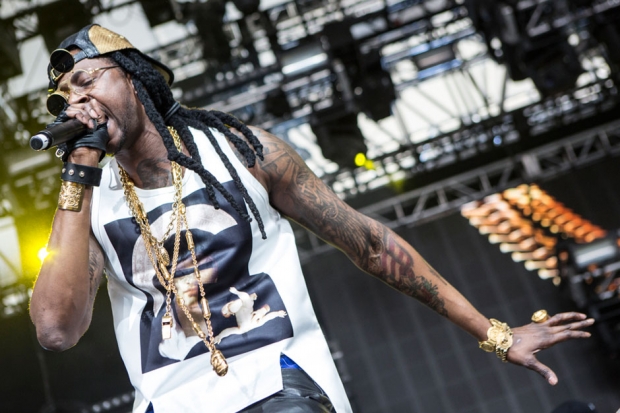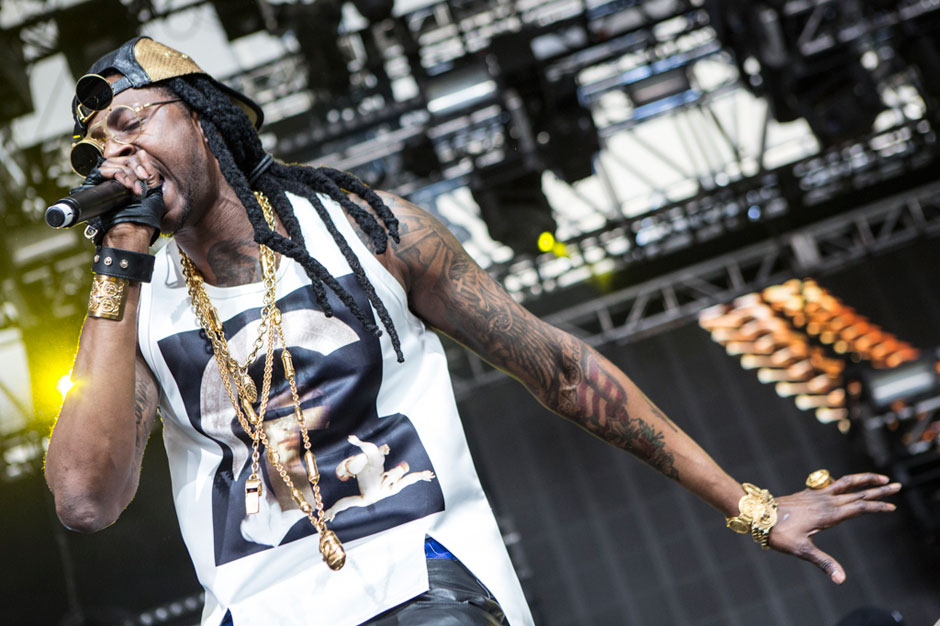 Most uncomfortable set conflict: El-P playing to a crowd only a tenth the size of the one assembled for Major Lazer, performing just 30 yards away.
We're pretty sure Trash Talk's Lee Spielman vomited twice during his band's furious set at 1 p.m., when there was no shade to be found. Dude went from zero to heatstroke in about 15 minutes, but he only paused as long as it took to empty his guts.
Dear Action Bronson, it's too damned hot to be rapping about steamed red snapper. Thank you, Coachella. Or not. The XL Queens MC climbed down into the crowd, ate a tamale someone handed him, smoked all of the blunts and then emerged shirtless.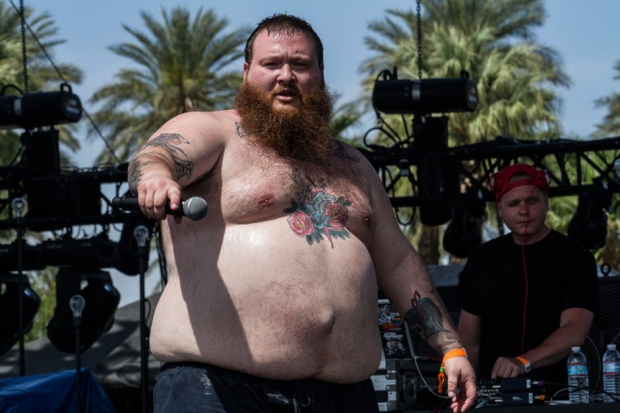 The Evens brought their entire living room with them: Lamps, stools, the whole nine. And then they lectured us about drones.
A guy near one of the food outposts demonstrated the old puke-and-move technique by spewing into a garbage can and continuing on his winding path to oblivion (a.k.a. the dance tent).
Baauer has got to be the happiest dude in all of Coachella. Ten weeks ago no one knew his name. Now he's packing the Sahara out at 3 p.m. while Skrillex derps out dancing next to us in the crowd.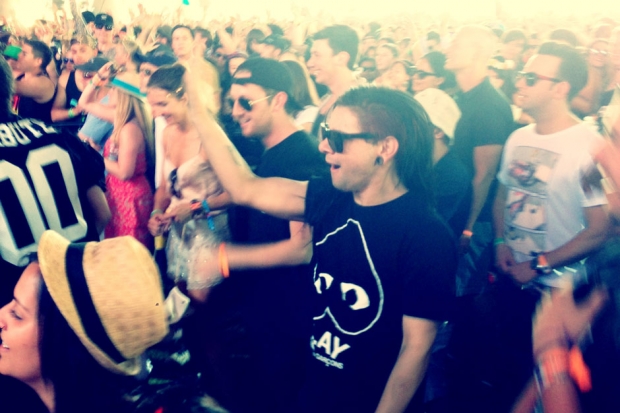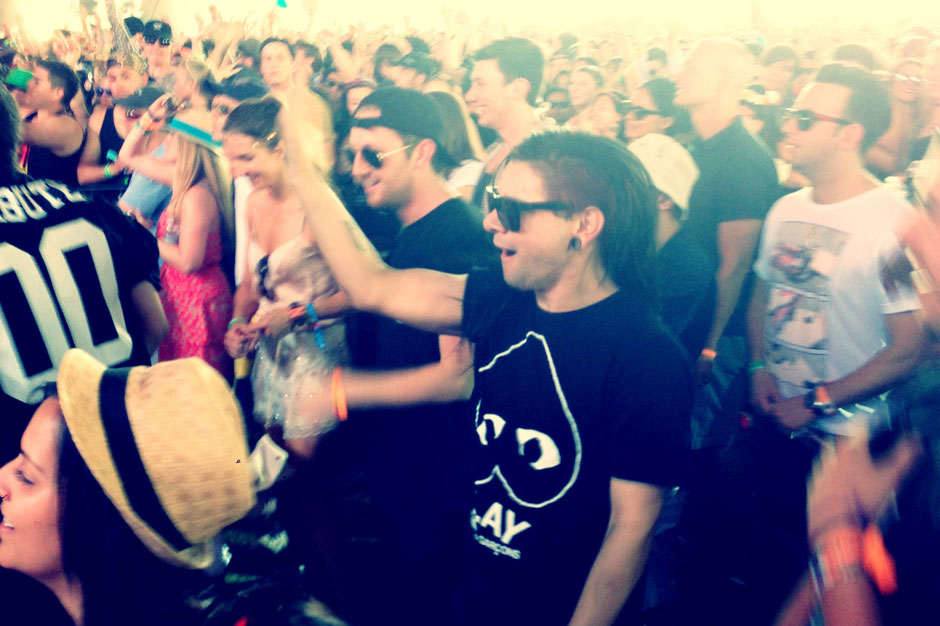 2 Chainz and Pusha T have performed like two-fifths of "Mercy" at today, hours apart. Is there some kind of G.O.O.D. Music scavenger hunt going on that nobody told us about?
Not at all mad at the fact that the "asian chicken salad wrap" tastes like a Del Taco burrito with peanuts in it.
Sigur Ros started playing and Coachella suddenly became freezing. This cannot be a coincidence. Sigur Ros is officially a noise band now. Their Coachella opener went harder than Godspeed.
Just witnessed a fan take a Tebow in order to pee through the bottom of his shorts. Aaaand goodnight.
Notes by Chris Martins, Caryn Ganz, and Jordan Sargent